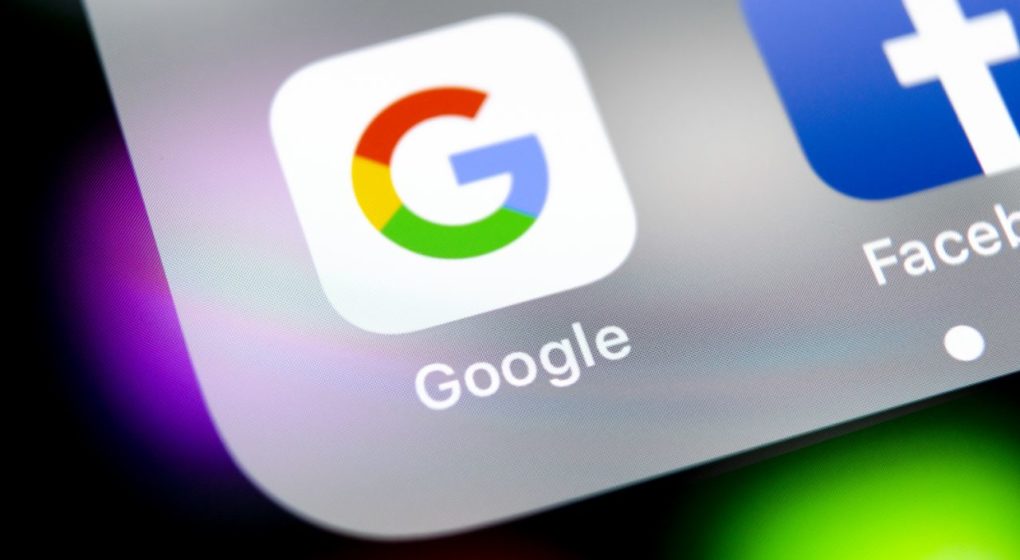 With the number of students enrolled in higher education predicted to decline or remain flat for the next several years, colleges and universities face increasing competition and intense challenges to get students into classrooms and online. Since enrollment is the most critical component to an institution's financial viability and longevity, it's essential to generate leads and convert those leads into students before your competition does. In today's world, this conversion from prospect into paying student happens digitally. If you want better enrollment results, it's time to leverage new digital marketing opportunities.
In this article, we explore the latest trends in digital marketing for higher education. We will explain what's driving these new advances along with a rationale as to why you should consider them for your school's program-specific marketing efforts.
What's Driving These Advances in Digital Marketing?
Not more than about five years ago, the biggest player delivering highly targeted, intent-based audiences on search was Google. Today, with a volume approaching 2 trillion searches per year (60k+ searches per second), Google is still the big dog in the fight… but it is not the only dog.
Other platforms, such as Facebook, YouTube and over-the-top networks, have improved their available ad formats, targeting capabilities and tracking significantly, and some have done so at a significantly lower cost. Social, display and video ads are no longer just about awareness and impressions. Today, ad platforms allow marketers to target users based on defined data points like robust demographics (income, job title, education level/field/school), behaviors (websites visited, keywords searched, in-market for education), and interests (engineering, business, computers). Serving tailored ads to these highly relevant audiences amplifies engagement and generates more qualified leads at any stage of the funnel.
The impact of things like big data, automation and machine learning continue to create new opportunities to deliver higher quality leads more cost effectively. This new reality has dramatically changed the digital landscape and it has forever changed the way marketers think about lead generation. The following is a brief overview of what we feel are some of the most significant advances in higher ed digital marketing technologies and tactics.
Specific Advances in Digital Marketing Tactics
Google Search Improvements
According to Google, the journey to enrollment in this industry is complex with one example having more than 3,000+ digital touch-points in six weeks. Google recommends reaching prospective students through an assortment of new search tools:
Smart Bidding
Smart Bidding leverages automated bidding strategies that use machine learning to optimize campaign performance. Google uses over 12 unique contextual signals to more accurately predict the conversion likelihood of each auction and set the optimal bid. Target CPA, Target ROAS, Max Conversions, and Enhanced CPC are all Smart Bidding strategies. Google can optimize for Cost Per Inquiry, Maximum Inquiries, and more.
Responsive Search Ads (RSAs)
With RSAs you can add up to 15 headlines and up to 4 descriptions. These ads automatically adjust their size, appearance, and format to fit available ad spaces. Ads are created by adding multiple headlines and descriptions, then Google Ads automatically tests different combinations to identify which ad performs best so you can efficiently learn what messages are working with specific cohorts of prospective students. Gone are the days of manually A/B testing search ad copy.
Google In-Market Audiences
Google In-Market Audiences harness powerful user signals like recent searches, website visits, ad clicks, and video views to determine what users are interested in and actively researching. This type of audience targeting can boost your campaign's conversion rates significantly. Google targets these users while they browse sites on the Google Display Network.
Google Custom Intent Audiences
Google Custom Intent Audiences can also be used to target users that are actively researching specific degree programs. You provide Google with relevant keywords and related URLs and they will match users based on their web and app behavior.
Microsoft Audience Network (MSAN)
The Microsoft Audience Network is "an audience marketing solution" that uses AI and relies on the Microsoft Graph that "consists of robust data sets, including search and web activity, LinkedIn professional profiles, demographics and more." Microsoft Audience Ad placements include Microsoft properties; Microsoft Network, Outlook and Edge. MSAN "Customer Intent" targeting includes remarketing, in-market audiences, custom audiences, and product audiences. "Customer Profile" is comprised of LinkedIn profile and age and gender targeting. MSAN can be a cost-effective way to promote business or professional graduate degrees that are related to specific careers or industries.
Facebook
Facebook has 1.18 billion daily active users (15% of the world population) and some very impressive targeting options. Through the Facebook platform, higher education institutions can fine-tune their prospect audience through specific filters such as demographics (age, past jobs, life events), interests (hobbies), behavior (digital activities, media consumption), and connections (the shared connections of your fans, in which their friends are also likely to fall into your prospect category).
Similar to Google, Facebook's marketing tools allow marketers to reach prospects looking for colleges and universities, people you want to turn into leads. Here are some Facebook tools you should consider testing:
Facebook Custom Audiences
With Custom Audiences, you upload your direct mail or email lists of current leads from your CRM database into Facebook. Facebook matches names and emails from your marketing lists with user's profile information and builds an audience from matched users. This will give your school the ability to advertise specific, highly targeted messages to them and help to improve the performance of your current email and direct mail campaigns. Custom Audiences is a powerful tool for nurturing and yield marketing. In addition, any newly generated conversions can be synced directly with your CRM tools (like Salesforce), allowing your recruiting team to take immediate action to facilitate a follow-up engagement.
Facebook Lookalike Audiences
A Lookalike Audience is based on your remarketing or lead list as its source. With this data, you can leverage your existing lead or accepted student information to find similar prospects, expanding your reach within your target audience to boost awareness and leads. Lookalike Audiences reach new people who are likely interested in your program because they are similar to those that have filled out an inquiry form or been accepted to your program. Facebook identifies common characteristics within your source audience and finds people who are similar to them.
Facebook Lead Ads
With this mobile-geared and cost-effective tool, people click your Facebook ad and an inquiry form pops up, already filled out with the contact information they have provided to Facebook; all without leaving Facebook. This is ideal for a younger demo that thrives on efficiency. Lead ads for some programs delivered an 88% higher conversion rate compared to regular Facebook ads. This ad format is a great fit for delivering downloadable content such as requests for more information or course overviews. You can easily download leads and upload into your CRM* or connect directly to your CRM.
*limited integrations currently
Facebook Video and Facebook Live: A TV Studio in your Pocket
Facebook video is a great vehicle for telling your story in an engaging and interactive way. Consider the current state of video on this platform:
100 million hours of video are watched every day on Facebook
43% of people want to see more video content from marketers
Similar to the Google platform, you can use targeted video to build awareness and engagement, as well as grow your remarketing audience. Just as importantly, Facebook video gives you the opportunity to show off your school's unique personality and highlight the things that potential students will see as differentiators between you and the schools you compete with. You can use this medium to leverage personal and relevant student or alumni stories that can help drive applications or yield.
Facebook Live is an extremely powerful tool on this platform. Facebook Live allows schools to more fully present their unique culture and build authentic relationships with their audience. Facebook Live can boost lead generation and improve yield by giving you the ability to engage directly with your prospects and build relationships in a more timely and personal way. You can use Facebook Live events to gently nudge prospects into action. For example, you could host an "Application 101" event to answer prospect questions in an interactive forum (making submission the easy next step). Consider something like an "Accepted Students" event to help boost their confidence about choosing your school.
Facebook rewards Live video with additional reach no longer possible through "organic" non-paid postings. You can use recorded video from your event for future promotions or multi-episode series. From a budgetary standpoint, this type of low-cost production, low production value content is the coin-of-the-realm in this highly social-media savvy world.
Programmatic
In programmatic advertising, digital ads (banner and video) are placed on sites that your prospects visit frequently. Programmatic advertising introduces the concept of machines doing the heavy lifting, as opposed to humans. Budget-friendly programmatic generates leads through highly targeted, low-cost ad placement.
In programmatic ad buying, software is used to buy digital advertising, bypassing the traditional process that involves RFPs, human negotiations, and manual insertion orders. Programmatic uses Al-based optimizations for lead volume and cost per lead and supports micro-targeting with geofencing. Programmatic supports targeting lists of physical addresses, which could be leveraged in an undergraduate campaign by targeting high schools within your target region. It also gives you the ability to easily swap out creative as deadlines and needs change. This flexibility is helpful for fine-tuning messages throughout the year. It's also beneficial for remarketing by bringing the prospects back to your channels to improve conversion and yield.
Over-The-Top Media
Over-The-Top Media allows you to place video ads in long-form streaming media. With OTT, you can augment traditional TV buys to reach cord-cutters and younger demos. OTT uses Internet-connected devices such as Smart TVs, Roku, Apple TV, Amazon Fire, and Google Chromecast to reach viewers. This new video tech gives your school more flexible and richer, more precise targeting than TV. It is because of this enhanced targeting that OTT is predicted to outstrip traditional TV ad inventory in the years ahead.
YouTube
YouTube In-Market Targeted video: When Google identifies someone as being "in-market" for a specific product or service, they look at clicks on related ads along with the content of the sites and pages that these people visit. This targeting makes it easier to reach qualified prospects that are interested in schools or programs like yours. This allows you to serve video, a powerful rich media form, to a highly relevant audience.
YouTube Remarketing video: Remarketing targets people that have visited your website before. Through remarketing, your calls-to-action (CTAs) encourage them to return to and re-engage with your website. Remarketing is highly targeted, giving you the ability to customize messaging to nurture prospective students to the next conversion, such as completing their application. Consider frequency caps to ensure your audience doesn't get tired of your remarketing efforts.
Fine-Tuning Your Higher Ed Digital Marketing Outreach Strategy
In this highly competitive space, it's not about having the biggest budget to get in front of the right people. It's about using your current resources in the most effective way possible across these platforms to make an authentic connection with your target audience – a connection that delivers your school's points of difference and sets you apart from your competition.
Whether your higher education institution is targeting potential undergraduate or graduate student prospects for enrollment, it is a challenging undertaking. You are tasked with finding qualified prospects online and coordinating an array of digital marketing tools to present the right message and most relevant offer to match where they are in the enrollment journey. Matching the medium with the message in this funnel can be complicated, but it is achievable through a solid strategy that fully "gets" your target audience's mindset. A connection that turns prospects into leads and leads into students – are you ready to put it all into action? The time is now.
---
About VONT Performance Digital Marketing
At VONT we believe that change is the only constant in the digital world – and that excites us. Over the years, digital marketing has played an ever-growing role in higher education recruitment. From lead generation for inquiries, campus visits, and applications to increasing brand awareness and student yield – digital marketing and ongoing optimizations can have a significant impact on the objectives that confront today's higher ed marketer.
We believe in this idea of continual fine-tuning so much that we named our company VONT, which means to achieve exponential improvement in incremental steps. It is our core belief, and the reason why we are not simply a web design company or simply a digital advertising agency, but rather a long-term, single source partner providing a comprehensive array of web development and digital marketing capabilities for higher education clients.
In short, we're here so that our clients achieve success in the ever-changing digital world. If you'd like to learn more about VONT and the work we've done with our higher education clients, visit our Work page. Or, if you have a question, contact us. We'll get right back to you!