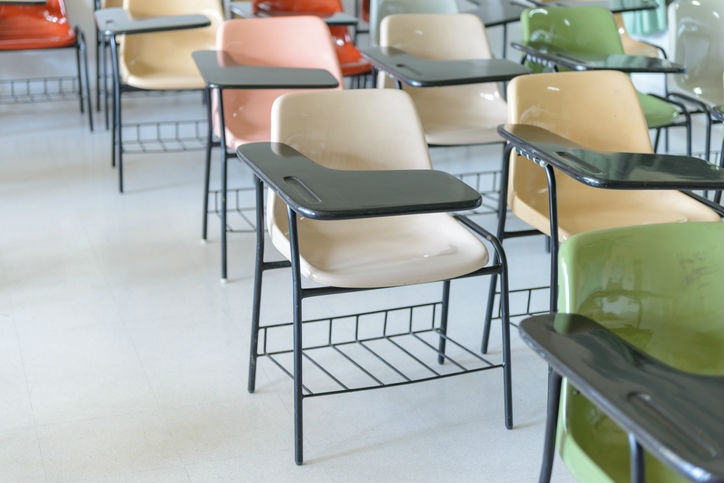 NOTE: This is another in a series of articles about digital marketing strategies for higher education.
The current political climate has introduced uncertainty for international students who want to pursue a college education in the United States. As a result, higher ed international student recruitment is down and the recruitment cost per enrolled student has gone up for many schools. In these times of political uncertainty, should U.S. colleges scratch their foreign recruitment efforts?
"Definitely not," says VONT Digital Client Strategist Will Plumley. "Schools should continue promoting to foreign students, ride out the political storm, and persevere in times of doubt." Plumley, who has spent 8 years as a higher education marketing strategist, notes that there's little downside to staying in the market. And if a school pulls out of the international recruitment market, how will they know when this phenomenon has turned around?
The travel ban effect
Shortly after taking office, President Donald J. Trump announced a travel ban that would effectively bar foreign students from Iran, Syria, Libya, Somalia, Yemen, and Sudan from entering the U.S. unless they have a "bona fide" relationship with a person or entity in the country. In September, that list was expanded to include Chad, North Korea, and Venezuela. That same month, The Boston Globe reported that the travel ban was having a chilling effect on college enrollments. Canadian colleges in particular were reportedly seizing the opportunity and reaping the benefits of what has been widely perceived as a U.S. wave of anti-foreigner sentiment. In February, 598 colleges objected to the ban. In a widely published letter to the Trump administration, they noted that "International exchange is a core value and strength of American higher education," and "America is the greatest magnet for talented people from around the world."
[Note: The topic of anti-foreigner sentiment and its effect on international recruitment is a controversial one, yet it has been on the minds of higher education leaders across the country. As a leader in higher-ed marketing, VONT wanted to add our 2 cents to the conversation. In fact, a national survey conducted by the Institute of International Education and a swath of higher education associations, is currently seeking data on trends impacting international student enrollments for the current academic year. A summary of the results will be released in November.]
Advice to institutions of higher learning
For many of VONT's higher-ed clients, the impact of the travel ban was real. "A number of our clients saw immediate reductions in foreign applications and registrations after the election," notes Plumley. Some programs fell short of their 2017 enrollment goals and took a hit to their bottom lines.
"When the travel ban first went into effect, there was a prevailing climate of uncertainty about whether foreign students could actually come to the U.S.," he notes. There was also growing uncertainty about whether students already matriculated in the U.S. would be able to return home for vacations and holidays. "This uncertainty made international students feel they might not be welcome in the U.S. So, many wound up rethinking their college or graduate school plans as a result."
Yet, despite the wave of uncertainty, Plumley advised clients to hold steady and continue their international outreach. It was clear to Plumley that pulling back on marketing to international students would be a mistake.
Reasons for optimism
With the passage of time, and as foreign families make note of the challenges to Trump's travel ban, tensions now appear to be softening. "Foreign students are feeling more comfortable now than they did six months ago, and there has been bounce-back in some educational programs," notes Plumley. VONT is successfully maintaining digital lead generation campaigns for its clients in many international regions, such as India, China, southeast Asia, Europe and the middle east. And Plumley notes that foreign families may be feeling buoyed by the backlash against Trump's travel ban.
Here are five more reasons to continue to invest in international recruitment:
Foreign students still see a U.S. higher-ed degree as the ultimate credential in the world.
Since foreign students do not qualify for tuition assistance, they are often a school's most profitable enrollees.
The advantage of pay-per-click higher education campaigns is that you only pay when someone clicks on the ad, so it makes sense to have your ads out there while the market is in flux even if they receive less clicks.
Overall college enrollments are declining, according to new data from the National Student Clearinghouse Research Center. Nationwide enrollments began to dip in 2012 and have continued to slide for the last 10 consecutive college terms, so international recruitment should remain a key strategy.
Many academic institutions believe that a diverse student base provides a richer educational environment for all students.
The bottom line
VONT has historically had success in recruiting international students for its higher-ed clients. Foreign students provide a great source of tuition income and broad diversity to college campuses. They are also typically a country's best and brightest exports, notes Plumley. "As challenging as the travel ban has been for our clients, it's very important to maintain a market presence and to wait for things turn around," he says.
---
About VONT Performance Digital Marketing
At VONT we believe that change is the only constant in the digital world – and that excites us. Over the years, digital marketing has played an ever-growing role in higher education recruitment. From lead generation for inquiries, campus visits, and applications to increasing brand awareness and student yield – digital marketing and ongoing optimizations can have a significant impact on the objectives that confront today's higher ed marketer.
We believe in this idea of continual fine-tuning so much that we named our company VONT, which means to achieve exponential improvement in incremental steps. It is our core belief, and the reason why we are not simply a web design company or simply a digital advertising agency, but rather a long-term, single source partner providing a comprehensive array of web development and digital marketing capabilities for higher education clients.
In short, we're here so that our clients achieve success in the ever-changing digital world. If you'd like to learn more about VONT and the work we've done with our higher education clients, visit our Work page. Or, if you have a question, contact us. We'll get right back to you!