With so many challenges to your success, what's a higher ed professional to do?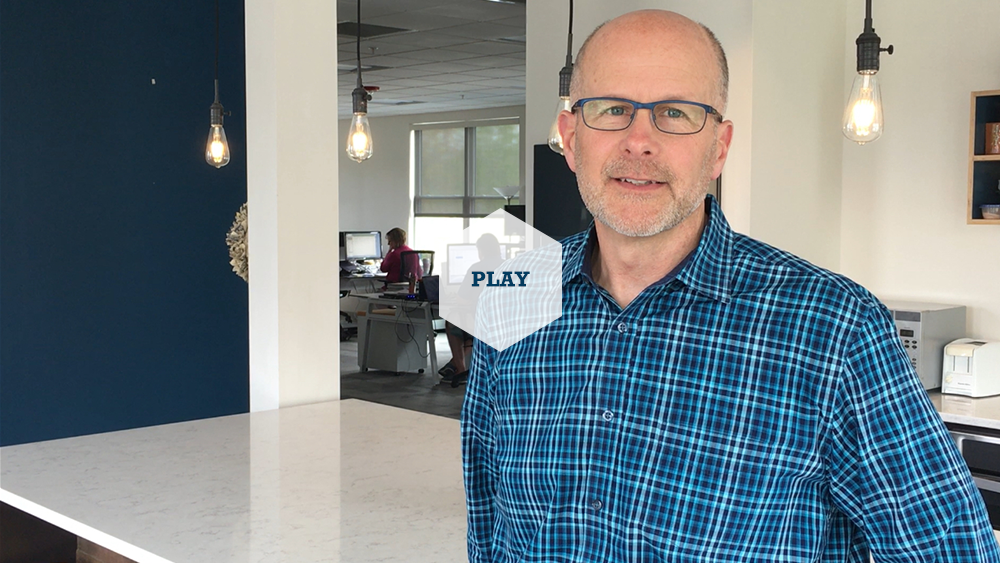 The overwhelming importance of digital marketing for higher education
A critical part of the answer lies in digital. Digital marketing includes a powerful array of tactics that can have a significant impact on the variety of objectives that confront today's higher education marketer—from lead generation for inquiries, campus visits, and applications to increasing brand awareness and student yield.

Over the years, digital marketing has played an ever-growing role in higher education recruitment. Today, digital is overwhelmingly the most important resource used by prospective students going through the research and decision-making process.
8.8 million
out of 10.2 million respondents rely most on digital for choosing their higher education path.
Parents & seniors
rated college websites as the most influential recruitment resource by a significant margin.
Over 70%
of high school juniors and seniors say that college or university websites make "a difference in perceptions of the school".
With that type of power behind digital marketing, it's more important than ever for higher education institutions to get it right. But harnessing the power of digital marketing to meet higher education recruiting goals means more than simply having a pretty website.

Creating a well thought-out higher ed digital marketing plan will put order to the chaos and bring in results. We promise.


Build
brand awareness
Awareness advertising is different for each institution. Lesser-known colleges and universities stand to gain the most from building awareness—and by doing so, improve the performance of any lead generation advertising down the road. But better-known institutions also benefit because brand awareness is about building a relationship, an emotional connection, between your college or university and your prospective students. And forming an emotional connection with prospective students is your first step in getting them to take a closer look at what you have to offer.
You can build your Awareness campaign with the following digital tools: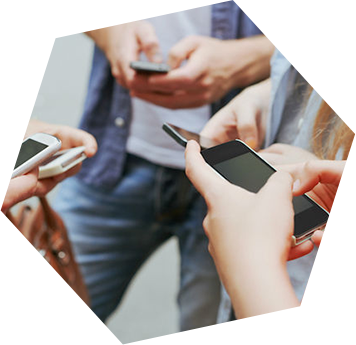 Mobile
Social Media
Search Engine Optimization
Display Advertising
Directories
Digital Earned Media
Mobile
---
Today, graduate and undergraduate students are equally as likely to become aware of your program through mobile as through desktop. With that in mind, colleges and universities need to adapt their web pages, forms and emails to mobile displays—or run the risk of losing out on prospective students who receive a less than stellar user experience. Making sure your site is optimized for mobile doesn't just mean creating information that can be viewed on a variety of screens—it means rethinking how your institution markets across devices of varying size (e.g. setting up a chat function that allows the prospect to text their questions or providing an easy dial 'Phone a Friend' button that rings through to admissions).
Social Media
---
With low cost per impression and granular targeting capabilities, social media advertising is a great vehicle for building awareness of your school and programs by targeting prospective students on specific networks through demographic and other psychographic information, so they can see your brand in their feeds.
Search Engine Optimization
---
Search Engine Optimization (SEO) makes your higher education website more visible by tailoring and expanding the content on your website to appeal to search engines. As a result, your website will appear higher up on a Search Engine Results Page (SERP) – and more of your prospective students will see and visit you.
Display Advertising
---
Placing ads on specific good-fit websites (such as a feeder or professional site for one of your programs) or running display network campaigns to place ads across hundreds of relevant websites in a single buy can expand your reach and drive prospective students to your website.
Directories
---
Listings in general purpose directories give your higher ed site more SEO authority, which in turn helps it score higher on Search Engine Results Pages (SERPs). Paid or free directories offer additional exposure as well… and additional exposure means additional awareness.
Digital Earned Media
---
Also known as Digital PR, earned media involves getting in touch with bloggers and other buzz-makers to create additional exposure for your school or programs.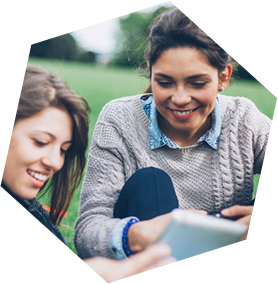 Build
lead generation
Once your brand awareness campaign is up and running, it's time to focus on helping those prospective students you've attracted to get to know you better. Lead generation is used to increase the number of inquiries, as well as the number of attendees at campus visits and webinars (the virtual equivalent of the campus visit).
Focus on building your lead generation campaign with the following digital tools:


Paid search
Social Media Advertising
Remarketing
Conversion Rate Optimization (CRO)
Paid search
---
Paid search reaches prospective students who are already searching for educational programs by placing your website at the top of a Search Engine Results Page (SERP).
Social Media Advertising
---
These ads use rich demographic and psychographic data known about social media users, and can promote content, visits, webinars, or ads for school or individual programs. In addition, lookalike audiences – which find and promote to users with similar demographics, interests, and behaviors to your custom audience – can be created.
Remarketing
---
Reach out to your previous website visitors with both display, video, social media, and responsive ads that include calls-to-action (CTAs) that encourage them to return to and reengage with your website. It's easy to customize your messages based on whether or not the past student visitor is already a lead.
Conversion Rate Optimization (CRO)
---
Don't forget to optimize both landing pages and key pages of your higher education website by fine-tuning page elements such as headlines, copy, form, graphic, page layout, and call-to-action (CTA). Be sure to explore options for conversion types focusing on the difference between what works in a desktop space and what works in the rapidly growing mobile space.


Build
applications
Okay. You've created an emotional connection with visitors through your brand awareness campaign and increased the number of visitors who've become viable leads through lead generation strategies. Now, it's time to translate those leads into actual applicants.
To do so, build your applications campaign with the following digital tools: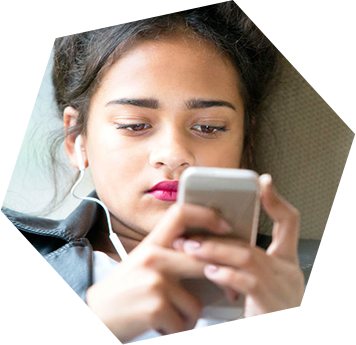 Email
Paid Search
Remarketing
Facebook Custom Audiences
Content Marketing
Conversion Rate Optimization (CRO)
Email
---
Use the email list from your lead generation activities to remind people of your approaching application deadline.
Paid Search
---
It's time to shift the focus of your ad copy for paid search from driving inquiries to driving applications – especially near application deadlines.
Remarketing
---
Promote applications and deadlines to your remarketing pool, which can include both visitors to your website who did not make an official inquiry and known leads.
Facebook Custom Audiences
---
Use Facebook's Custom Audiences to load your email list of leads from your CRM and promote applications and their deadlines to these leads via Facebook ads.
Content Marketing
---
Use social media custom lists to drive people to your site for the content you are posting on the road to applying.
Conversion Rate Optimization (CRO)
---
Optimize your landing pages and key website pages for applications and application deadlines.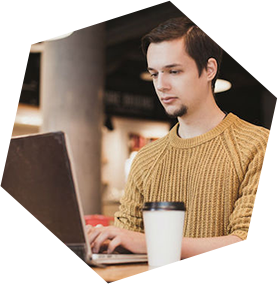 Build
higher yield
Your brand awareness, lead generations, and applications campaigns have resulted in an increase in viable applicants. Now it's time to close the deal. As you well know, yield is an important metric for success. Digital marketing can also help to increase the number of accepted students who choose to attend your school.
Build your yield campaign with the following digital marketing tools:


Remarketing
Facebook Custom Audiences
Email
Conversion Rate Optimization (CRO)
Remarketing
---
Keep accepted students engaged with your school. As accepted students visit web pages devoted to them, they become members of the remarketing list of accepted students and begin seeing ads and promoted content also created just for them.
Facebook Custom Audiences
---
Target your email list of accepted applicants using Facebook Custom Audiences and engage them on social media.
Email
---
Use the email list of your accepted students to build a relationship on an ongoing basis as they are making their decision about what college or university they will attend.
Conversion Rate Optimization (CRO)
---
Optimize your landing pages and key website pages for Accepted Students Days.
Digital marketing
reaps rewards
You've done it! Your digital plan for higher education is implemented and kicking on all cylinders. What have you learned?
The biggest takeaway with regard to using digital tools to reach marketing goals for higher education is that with digital marketing, you don't want to put all your eggs in one basket. Diversifying tactics will reap greater rewards—and given the wide range of digital tools available, diversifying is easy to do.
And don't think "Budget. Blown." when you read that, because we're here to tell you that it is possible to reach (and surpass) your goals AND meet your budget. Digital provides some of the best value in the marketing world, and with the wide array of available tools, you can create a marketing plan to meet every budget.
In addition, the analytics capabilities and real-time nature of digital allow for an iterative process that continually improves ROI. At VONT, we know that results can always improve, and frankly, that's what drives us.
Put another way, with digital, the best just keeps getting better.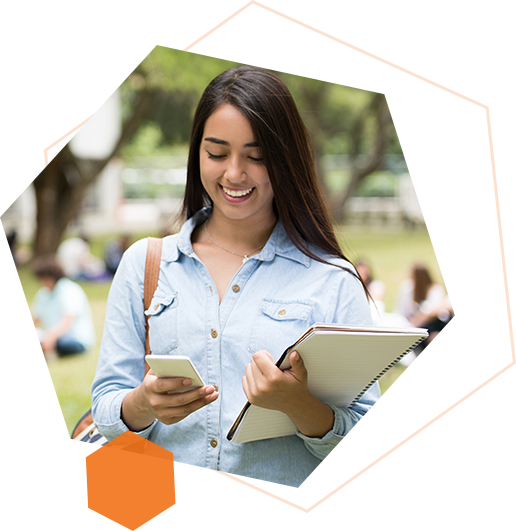 Interested in learning how digital can help your higher education institution?
Contact one of our higher education specialists to learn more about what VONT can do for you.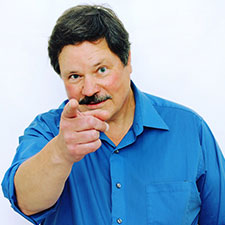 Will Plumley
Digital Client Strategist
---
Tell me about Will
Following many years as a marketing strategist, Will has been specializing in higher education marketing since 2009. He understands the challenges faced by higher education marketers and works diligently to help them meet—and often surpass—their goals. Will has a gift for making the seemingly wild west world of digital marketing understandable to VONT higher ed clients. He also has been known to frequent the waterways of Maine in his canoe. Email: wplumley@vontweb.com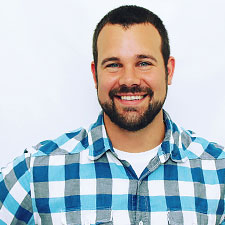 Jeff Mack
Digital Client Strategist
---
Tell me about Jeff
With a background in finance, Jeff understands budgets and the need for his higher education clients to stay within theirs. He knows that it is not the amount you spend that matters, but rather, the way in which you spend it that makes all the difference. Jeff is an enthusiastic visitor to any restaurant that serves a good chicken taco. Email: jmack@vontweb.com
About VONT Performance Digital Marketing
At VONT, we believe that change is the only constant in the digital world—and that excites us. When tools and environments are constantly changing, new opportunities to help our clients achieve success are constantly arising. Each new advertising technology, social platform, or design approach allows us to improve on the results we achieve for our clients.
It's this idea of continual fine-tuning, of achieving exponential improvement in incremental steps, that drives us. It is our core belief, and the reason why we are not simply a web design company or simply a digital advertising agency, but rather a long-term, single source partner providing a comprehensive array of web development and digital marketing capabilities.
In short, we're here so that our clients achieve success in the ever-changing digital world.