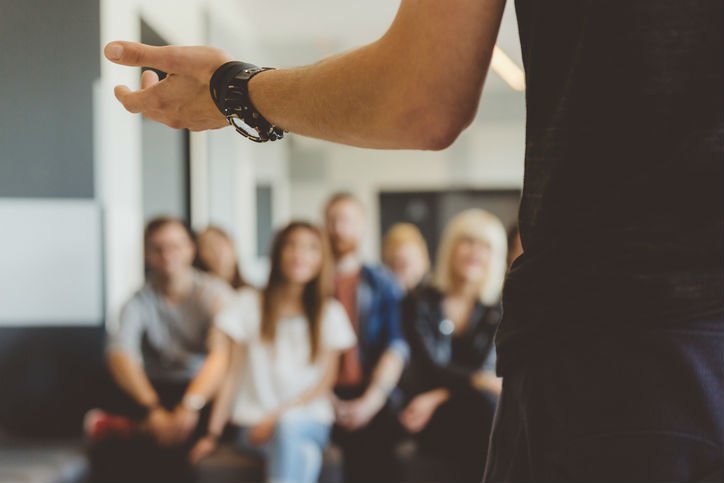 Note: This is the another in a series of posts dedicated to digital marketing for higher education
If you're in higher education, you know that the paths used to reach prospective students have changed in recent years. The unreserved mass acceptance and use of the Internet, social media, and mobile applications by younger generations has necessitated a similar switch to those platforms simply to reach that audience.
Today, if you're not using digital, you're missing out on important tools that could increase lead generation in the form of inquiries and on-campus visits, applications, and yield.
Not sure what a digital higher education campaign or basic plan would look like? Check out our higher education digital marketing page or review these basic digital marketing strategies for higher education below.
Lead generation for inquiries and campus visits
The foundation for lead generation for higher education is constructed around paid search in Google, Bing & Yahoo and remarketing on the Google Display Network and/or Facebook. Paid search reaches prospects who are already searching for educational programs by placing your website at the top of the Search Engine Results Page (SERP). Remarketing reaches back out to your previous website visitors with both display and text ads that include Calls-to-Action (CTAs) that encourage them to return to and reengage with your website.
Additionally, remarketing messages are typically altered based on whether the past visitor is already a lead. (A lead is someone who filled out a contact form of some kind on your website and is therefore in your CRM (Customer Relations Management system).)
The primary CTA for previous site visitors who are leads can be changed to promote campus visits or application submission as the primary conversion action.
Example scenario
Let's imagine how this would play out at the graduate level.
Suppose Sara is searching for an MBA program. She pulls up Google and types "MBA program for working professionals" into the search bar. Her SERP contains University A's ad that appears in position three near the top of the results. Sara clicks on the ad and is brought to the landing page on University A's website specifically designed to provide the information promoted in the ad. This is the first time she has visited University A's website. She quickly learns that the MBA program has some significant benefits compared to the competition, and decides she wants to learn more. She shares her name and email by completing the online form, which in turn unlocks a downloadable fact sheet.
Sara is now in University A's CRM and has also been added to the remarketing target audience segment of known inquiries. In the weeks ahead, she sees several remarketing ads for University A's MBA program and specifically for the on-campus info session. She comes back to the University website and signs up for one.
Undergraduate lead generation with social media
For undergrad lead generation, the same is true with both paid search and remarketing laying the foundation.
However, the target audience for undergraduate programs is typically much younger than the graduate school audience and is often undecided about what major they wish to pursue. For undergraduate lead generation, social media is key.
While Facebook popularity is rumored to be in decline among teens, it remains the single most popular social media outlet for high school students, and should still serve as the foundation of a social media campaign. That being said, things are moving rapidly in the social media space and new opportunities for prospect lead generation are emerging on Facebook as well as on Twitter, YouTube, Snapchat, Instagram, and others.
Lead generation on social media looks a little different. Ads are not targeted based on a keyword being searched, but rather on rich demographic and psychographic data known about social media users. Ads can promote content designed to inform and engage the target audience, or can simply contain an advertisement for the school or an individual program.
Facebook offers advertisers the opportunity to load an email list into Facebook to serve as the target audience (called "Custom Audiences") for advertising. Facebook will then serve ads only to these Custom Audiences. Lists, such as purchased lists or those composed from a University's CRM, can be loaded using this service. This service supports and expands the effective use of each list both by providing additional support for a school's email marketing efforts, but also serving as an alternate communications channel that many in the target audience prefer over email.
Facebook also supports remarketing to users who have previously visited your website. As described above, remarketing ads can be used as reminder advertising or to convert previous visitors into leads.
On-campus visits: the 2nd lead generation action
Typically, the second most prominently promoted lead generation action is for on-campus visits.
Interestingly, both tension and opportunity exist between on-campus visits and inquiries as the two primary conversion actions for lead generation. While in most cases focusing on inquiries generates more leads at a lower cost per lead, visiting the campus for an information session is a strong signal of interest and a more valuable conversion action than an inquiry.
Lead generation best practices include both of these conversion actions used in tandem. As noted in the remarketing example above, these two actions can also be sequenced by targeting inquiries and inviting them to info sessions through email, remarketing, and even paid search campaigns, and Custom Audiences on Facebook.
How to increase student applications
As the prospect becomes more engaged, digital marketing opportunities continue. Most schools and programs have application deadlines throughout the year. By their nature, deadlines spark action as prospects are forced to decide whether they want to continue to pursue attendance at the school. Schools can leverage this deadline to create a sense of urgency by ensuring prospects are aware of it and then by prompting them to apply.
How? As an application deadline approaches, the focus of the ad copy in paid search and social campaigns shifts from 'Learn more' and 'Schedule a visit' to 'Apply Now'. The application deadline is included and ad copy drives visitors to a landing page with a prominent 'Apply Now' CTA. Remarketing is used to reach all previous site visitors in the past few months with display, Facebook, and text messages promoting applications and citing the deadline. Custom Audiences on Facebook created from CRM lead email addresses are targeted with 'Apply Now' ads.
For many schools this is a critical period of activity in the digital campaigns
Example scenario
Here's an example of how this strategy would play out. Online graduate programs often have start dates every seven to eight weeks.
Sara searches for an online MBA and notices an ad from University A focused on lead generation that encourages her to "Attend a webinar" (the virtual equivalent of an on-campus visit). She clicks on the CTA and is brought to a landing page on the university website describing the webinar and containing a sign-up form. If she searches again when the application deadline is approaching, she sees an ad promoting an application and citing the deadline. The CTA on the landing page brings her to the application page for University A. In addition, since she visited the University site previously, she would see remarketing ads featuring the application deadline.
With many deadlines throughout the year, online programs employ campaigns that toggle back and forth in their focus depending where they are in the cycle. Using social media, schools can also load their list of leads into Facebook Custom Audiences and promote applications to their known leads.
Upping student yield
For undergraduate programs in particular, yield is an important metric for success.
Spring can be a highly competitive time for undergraduate programs as each try to optimize yield and protect accepted applicants from deciding to go elsewhere. Digital marketing offers several attractive options to help.
In addition to direct communication with accepted students, the college or university typically devotes a portion of their website to serving this cohort. Remarketing plays a role in keeping accepted applicants engaged with the school. As accepted students visit web pages devoted to them, they become members of the remarketing list of accepted students and begin seeing ads also created just for them.
Once again social media plays an important role. In particular, a list of accepted applicants is loaded into Facebook so the school can engage them there as well as through direct communication. Also playing a role is content marketing in the form of compelling content about life in the school's student community developed and frequently refreshed in the accepted applicants' section of site, and promoted through email, remarketing ads, and Facebook Custom Audiences to accepted students.
Example scenario
What does this strategy look like?
Mike has been accepted to College A. While on the web, a remarketing ad appears from the College with a CTA inviting him to sign up for Accepted Students Day. He clicks on the ad and it brings him to a landing page on the college site containing lots of information on what he can expect from the Day, as well as an online sign up form. Mike completes the form and attends the Accepted Students Day. Performance of the campaign is easily measured by how many accepted students have signed up to attend the Day through the remarketing campaign.
Increasing brand awareness
Generally, it is more advantageous for colleges and universities to direct brand awareness digital advertising budgets toward social media instead of display advertising network buys.
Why? Because of social media's more powerful targeting; its ability to integrate ads and content into users' news feeds; and its strength as a platform for content marketing and storytelling, which tends to generate significant unpaid sharing/reach beyond what the paid campaigns generate. From an awareness and brand-building standpoint for higher education, social media advertising tends to perform better than display advertising networks.
A powerful tool for building brand and helping prospective students envision themselves at your university is video. Video plays a number of roles in your digital marketing mix but from an advertising standpoint, video provides a very rich brand impression and can be delivered in highly targeted ways using social media, YouTube, and Programmatic pre-roll ads that appear in advance of video content the user is watching.
For a more details on all the value video can bring to your digital marketing mix, check out our Why Digital Video Should be In Your Future infographic.
Bringing it together
There may be a perception that the leads gained through digital marketing are not as engaged as those coming from other sources. Yet, digital marketing is different from other forms of advertising because it targets people who are already searching for what higher education institutions have to offer or imply their interest through other behaviors.
In addition, those paid ads can appear at the very moment prospects begin their search. As a result, a well thought-out digital campaign often leads to inquiries that are as qualified or more qualified than any other source the college uses, and oftentimes convert into students at a higher rate. It can be a college or university's most effective strategy for generating leads, visits, applications, maximizing yield, and building brand awareness.
If you'd like a visual cheat sheet of which digital marketing tools fit into each which goal (brand awareness, lead generation, applications, yield), check out our Top Digital Marketing Tactics for Higher Education infographic.
---
About VONT Performance Digital Marketing
At VONT we believe that change is the only constant in the digital world – and that excites us. Over the years, digital marketing has played an ever-growing role in higher education recruitment. From lead generation for inquiries, campus visits, and applications to increasing brand awareness and student yield – digital marketing and ongoing optimizations can have a significant impact on the objectives that confront today's higher ed marketer.
We believe in this idea of continual fine-tuning so much that we named our company VONT, which means to achieve exponential improvement in incremental steps. It is our core belief, and the reason why we are not simply a web design company or simply a digital advertising agency, but rather a long-term, single source partner providing a comprehensive array of web development and digital marketing capabilities for higher education clients.
In short, we're here so that our clients achieve success in the ever-changing digital world. If you'd like to learn more about VONT and the work we've done with our higher education clients, visit our Work page. Or, if you have a question, contact us. We'll get right back to you!