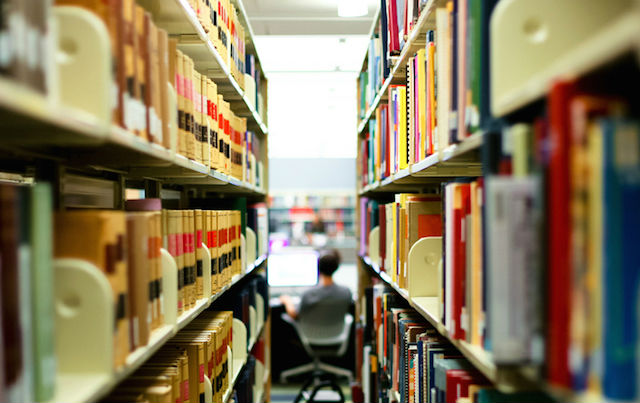 Today's colleges and universities face more competition than ever in their student recruitment and enrollment efforts.
Now that the vast majority of 17- and 18-year-olds and their parents do most of their communicating and researching online, it's not surprising that digital marketing plays an important role in funneling student prospects to and down the recruitment and enrollment funnel.
Here are three critical elements that should be a part of your digital marketing toolbox if you're looking to improve student recruitment and enrollment efforts.
The higher education landscape
It's a tough world out there in higher education.
The Bureau of Labor Statistics reported in 2016 that just 69.2 percent of people who graduated from high school the previous spring had enrolled in college – making it the fourth straight year of declining college-enrollment rates.
The cause? Some see skyrocketing tuition and fees plus the proliferation of online colleges as contributing to many more people questioning the value of a post secondary education.
In addition, some suggest that more students view the objective of higher education as providing credentials for the 21st century workforce and want to be in and out of college more quickly and at a lower cost.
On the other hand, economists Caroline Hoxby of Stanford and Jeffery Brown of the University of Illinois have argued that when there were fewer jobs available during the recent Great Recession, students were more likely to enroll in college, thereby building skills to better increase their chances of future employment. With the end of the recession, students headed back to the workforce.
No matter what the reason, however, higher education institutions face increased competition over a decreasing pool of applicants. What's a college to do?
Think digital
The good news is that the power of the digital world is just waiting to be tapped.
According to the 2016 e-Expectations Report sponsored by Ruffalo Noel Levitz, OmniUpdate, CollegeWeekLive, and NRCCUA (National Center for College & University Admissions), parents and seniors once again rated college websites as the most influential recruitment resource by a significant margin.
When asked where they would turn if they had a question right now, the top choice was the college or university website – again by a large margin.
In addition, college or university websites make "a difference in perceptions of the school" in over 70% of the high school junior and senior respondents.
Three critical steps to improve student recruitment
Colleges and universities that take advantage of digital will attract a greater number of prospective students and by doing so increase enrollment outcomes. Here's how:
Step 1: Optimize, Optimize, Optimize
Great website optimization requires that you consider both search engine AND searcher by making your site easy to understand and crawl.
Searchers are those real people – the prospective students and their parents – who come to your site to find something or complete an action. Making your site easily readable and informative increases your chances of more people turning to it.
And because nothing works in a vacuum in the digital world, optimizing your site for your users also helps search engine bots more easily crawl your site. Learn more about optimizing for searchers by reading More than SEO: Great Website Optimization.
The other half of great website optimization is Search Engine Optimization (SEO).
SEO creates two advantages for you:
1. It organically improves your rankings so your website appears higher up Search Engine Results Pages (SERPs); and
2. It increases your site's click-through rate, which means that more prospective students and parents will click on your site's SERP listing.
Why? Because SEO provides search engines with a better picture of just what appears on each page, so in turn they can more easily match a searcher's query.
Step 2: Start a Paid Campaign
A paid campaign includes:
Paid Search (PPC) in which you pay to have your site listed prominently on search engine results pages (SERPs);
Display ads in which you pay for a graphic ad to appear next to content on web pages:
Paid social media campaigns in which you pay to have your ad and/or post displayed in member feeds and pages.
Paid campaigns can fulfill a variety of objectives such as providing cost effective leads for recruitment; driving qualified traffic to your website; expanding awareness; and building brand equity.
Step 3: Increase Conversion Rate Optimization (CRO)
Once you've completed Steps 1 and 2, you'll be driving more traffic to your website.
At this point, it's even more important for those new site visitors to have every opportunity to engage with your college or university by asking for information or demonstrating interest in your school.
CRO increases the percentage of those prospective students and parents who give you their basic contact info in exchange for more information from you and, as a result, become prospects in your CRM.
In addition, it's more cost effective to convert a higher percentage of visitors you already have than working on drawing more visitors.
Plus, a higher conversion rate also creates a better return on your investment (ROI).
A word about mobile
The 2016 e-Expectations Survey also reported that 47% of juniors and 38% of seniors used mobile devices (smartphones or tablets) to access school websites. With numbers like that it's important that your site be optimized for mobile.
If you'd like to learn more about Mobile for higher education, be sure to read Mobile: The Biggest Tech Change Facing Higher Education Marketing.
The Bottom Line
The percentage of recent high school graduates attending college or university has decreased for the past four years.
A smaller pool of students that relies on the digital world for information means higher education institutions need to pay attention to and exploit their digital assets.
Website optimization, paid campaigns, and CRO will help increase the chances of successfully recruiting available students.
---
About VONT Performance Digital Marketing
At VONT we believe that change is the only constant in the digital world – and that excites us. Over the years, digital marketing has played an ever-growing role in higher education recruitment. From lead generation for inquiries, campus visits, and applications to increasing brand awareness and student yield – digital marketing and ongoing optimizations can have a significant impact on the objectives that confront today's higher ed marketer.
We believe in this idea of continual fine-tuning so much that we named our company VONT, which means to achieve exponential improvement in incremental steps. It is our core belief, and the reason why we are not simply a web design company or simply a digital advertising agency, but rather a long-term, single source partner providing a comprehensive array of web development and digital marketing capabilities for higher education clients.
In short, we're here so that our clients achieve success in the ever-changing digital world. If you'd like to learn more about VONT and the work we've done with our higher education clients, visit our Work page. Or, if you have a question, contact us. We'll get right back to you!