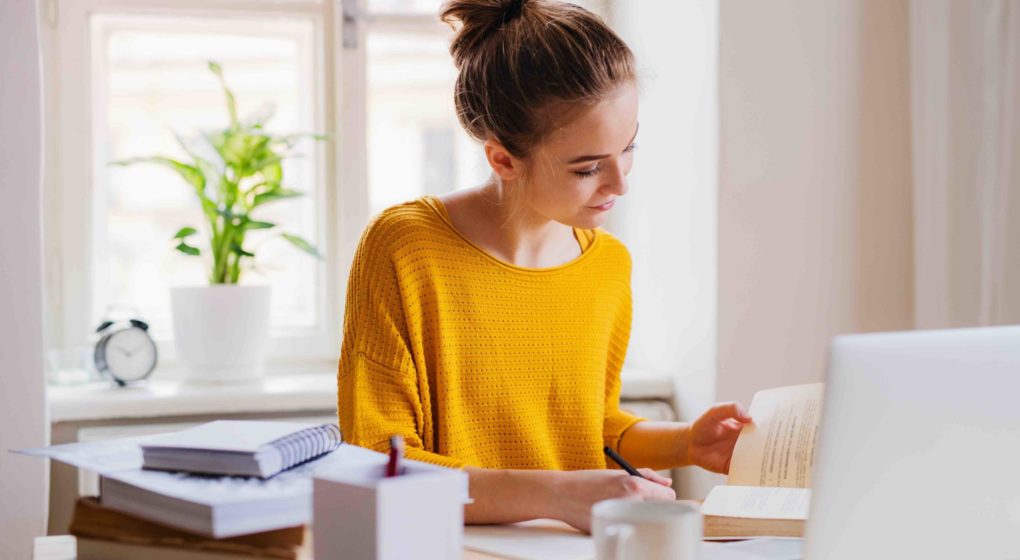 So far 2020 has been a crazy year for everyone – especially for higher ed institutions. One thing we never could've predicted would happen, did, and no, (this time) we're not talking about the COVID-19 pandemic.
In September of 2019, the NACAC made a major change to the code of ethics for Higher Ed institutions. Schools can now market to enrolled students of other schools, ratcheting up the already competitive landscape of enrollment marketing. As some schools are going on the offense by developing a strategy to target prospective transfer students, others are relying on their defense by focusing on accepted student yield, melt, and overall student retention.
Just because the code has been formally removed, for many schools, the question remains – should we market to competitors' students? The fact is the COVID-19 pandemic is putting a strain on many schools that were already fighting to meet enrollment goals. Marketing to transfer might be necessary now.
Prospective students are pretty identifiable, but potential transfer students are more elusive. So, how do you pivot to add this new audience to your marketing? Here are some strategies and tips to reach transfer students.
Tips for Targeting Transfer Students
The Student Looking for a Local Option
In the near-term, targeting students who are local to your school is likely to pay off big. Many undergrads are reconsidering going away for school. Whether they are starting their higher ed journey or transferring from another institution, many find the thought of remaining closer to home appealing right now.
In the undergraduate space, this means targeting 18-22-year-old adults in a nearby radius to your school through broad-reach digital advertisements on platforms such as Google Display Network or Facebook.
The Actively Transferring Student
As students consider or prepare for a transfer, they often research resources on the steps and requirements to do so. These in-market students are highly valuable to target, if you can find them.
A Google Custom Intent campaign can aid in reaching this audience as they do research. Target student-aged audiences who have visited sections of your competitor schools' sites on transfer requirements or who have searched specific keywords around "best schools to transfer to."
You can also add a remarketing campaign based on visits to your own transfer requirements page(s) to reach students who are already considering your school.
Students at Direct Competitors
Adopted from B2B marketing, an account-based marketing strategy is another approach for reaching prospective transfer students. Start by identifying schools that are similar to your own – geographically, size of the student population, program offerings, or otherwise – and identify ways that your school can differentiate itself. Don't forget to consider local community colleges in this set, especially where you have an agreement to transfer credits (articulation agreement).
Channels such as Facebook and LinkedIn make it easy to target students based on their current college or university or where they attended but have not completed degrees.
The initial analysis to identify good-fit competitors, paired with strategic messaging differentiating your school and highlighting the ability to transfer credits, can make this targeting approach especially effective.
The Previously Interested Prospective Student
The lowest hanging fruit to target is most likely sitting in your database right now. Use the list of those who you accepted this year, but ultimately chose a different school, to reach students that you know are qualified.
Custom Audience campaigns on Instagram or Facebook allow you to use your own lists to serve ads to this highly qualified audience. Google Customer Match and programmatic IP address targeting can also reach your list with display and video ads. Narrow this to target those living near your school for even higher campaign performance as students migrate closer to home because of the pandemic.
If you have a marketing automation platform in place, set up a lead nurturing drip to trigger to accepted students who didn't enroll who come back to browse your content.
The Takeaway
Although targeting transfer students is a new strategy for higher ed marketers, the tools are the same. Analyze who your highest value audience is and craft a compelling, personalized message that is sure to resonate with them. From there, digital marketing has the targeting capabilities to get your transfer message in front of the right students. Because the opportunity is so new, remember to test and optimize as you go! Have questions? Reach out for a consult.
---
About VONT Performance Digital Marketing
At VONT we believe that change is the only constant in the digital world – and that excites us. Over the years, digital marketing has played an ever-growing role in higher education recruitment. From lead generation for inquiries, campus visits, and applications to increasing brand awareness and student yield – digital marketing and ongoing optimizations can have a significant impact on the objectives that confront today's higher ed marketer.
We believe in this idea of continual fine-tuning so much that we named our company VONT, which means to achieve exponential improvement in incremental steps. It is our core belief, and the reason why we are not simply a web design company or simply a digital advertising agency, but rather a long-term, single source partner providing a comprehensive array of web development and digital marketing capabilities for higher education clients.
In short, we're here so that our clients achieve success in the ever-changing digital world. If you'd like to learn more about VONT and the work we've done with our higher education clients, visit our Work page. Or, if you have a question, contact us. We'll get right back to you!