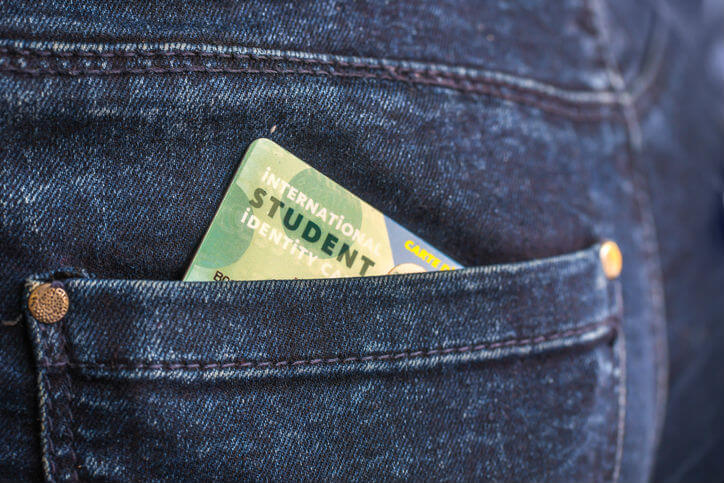 If international student recruiting is important to your institution's student recruitment strategy, digital marketing should be a part of your overall effort. One of the questions we often hear is: "Should we be marketing to students in their native languages or in English?"
Hit the Mark: Finding Qualified Leads
Because international students typically do not qualify for financial aid, they often pay full tuition, making them one of the most profitable student groups for colleges and universities. With that in mind, most colleges and universities are putting significant time, resources and investment into recruiting international students, but many may not be focusing on the most qualified prospects.
Gut instinct may tell you that marketing to these students in their native languages makes the most sense. However, marketing to students with extremely limited English language skills in their native languages may not actually be the right strategy.
According to VONT higher education marketing strategist Will Plumley, "the majority of higher education programs VONT supports require incoming students be proficient in English. By keeping campaigns in English, we're better able to ensure that the students who see and respond to the ads are qualified leads for the program."
"Plus, once you start advertising in a foreign language, you set an expectation for the prospective student who clicks on the ad, and that could have big implications for your institution's overall marketing and content program," noted Will. "For instance, if you translate an ad into German, and an interested party clicks on the ad, they expect a landing page in German, and the ability to explore a website in German."
"Modifying a website to deliver in multiple languages can be costly, and it doesn't always pay off since many of the potential leads will not have the requisite English language skills to qualify for the program, so they aren't necessarily a good fit," concluded Will.
Make Your Marketing Efforts Count
If your institution is already working with a partner in a foreign country, make the most of your efforts.
"Digital marketing campaigns for higher education may perform better in a country where you have an existing partner, rather than in a country where your brand has little or no presence," says Will. "Additionally, these digital campaigns will provide incremental brand impressions and support your partner's existing efforts, while capturing qualified leads for your English-speaking, international student recruitment efforts."
Cost Effective and Efficient
International digital marketing, regardless of language, is also an efficient way to spend your digital marketing dollars. There is less competition than in the United States, which is the most competitive market in the world for student recruitment. In many cases (depending on the country and course of study), international recruitment campaigns can generate qualified traffic at less than half the cost-per-click of domestic campaigns.
If you've been uneasy about testing an international recruitment campaign, don't be. It's relatively easy and should be a part of your consideration set. And, creating recruitment ads in English is not a barrier in countries that may be receptive to the institution's programs.
Bringing it All Together
Any digital marketing campaign should work hard to find and deliver the most qualified leads. Using English in your international recruitment efforts will allow you to find the students who have the most potential to succeed in your institution's educational programs, which is a win-win for both the school and student.
And, the lower cost of recruiting in foreign countries, and the low cost of entry to test a campaign, makes international student recruitment a good strategic move for most schools' marketing mix.
---
About VONT Performance Digital Marketing
At VONT we believe that change is the only constant in the digital world – and that excites us. Over the years, digital marketing has played an ever-growing role in higher education recruitment. From lead generation for inquiries, campus visits, and applications to increasing brand awareness and student yield – digital marketing and ongoing optimizations can have a significant impact on the objectives that confront today's higher ed marketer.
We believe in this idea of continual fine-tuning so much that we named our company VONT, which means to achieve exponential improvement in incremental steps. It is our core belief, and the reason why we are not simply a web design company or simply a digital advertising agency, but rather a long-term, single source partner providing a comprehensive array of web development and digital marketing capabilities for higher education clients.
In short, we're here so that our clients achieve success in the ever-changing digital world. If you'd like to learn more about VONT and the work we've done with our higher education clients, visit our Work page. Or, if you have a question, contact us. We'll get right back to you!