We're always looking for
new friends and projects
DROP BY
17 Ash Street,
Westbrook, Maine 04092
Get in touch
Questions? New project ideas? Friendly greetings? We'd love to hear from you. Fill out our contact form, and we'll be right back in touch!
The VONT team dug into our brand, built a digital marketing strategy, and launched a massive marketing program in just a few months. I'm amazed at how quickly VONT's three-person account team felt like an extension of Widener's staff. The team works extremely hard, and brings incredible expertise, but nothing about the relationship feels corporate. No matter who we're working with—our account team or specialists from other VONT teams—our meetings feel personable. I've so appreciated the opportunity to build close relationships with these folks—it makes our work more effective and enjoyable.
Nick Hemming
Widener University
CELT was so fortunate to work with VONT. They understood the importance of imagery in telling our story as a local land trust; educated us on the intuitive nature of where a user most often explores our website; and helped us distill our messaging to tell our story to the community in an effective way. We now have useful approachable links to our properties that visitors can access anytime—and it's now even easier to donate!
CELT
Beautiful Design. Smart, Digital Storytelling. Focused Strategy.
VONT is a digital marketing agency in Maine that builds marketing strategy, campaigns, websites, content, and creative for good-fit clients near and far. We're fully integrated with Ethos, a full-service, multi-platform branding agency. Together, we develop marketing strategies, websites, content, and creative for good-fit clients near and far…and have crazy moves to get you seen on all types of platforms.
We operate through an Employee Stock Ownership Plan (ESOP), which means each employee is an owner. We take pride in this company we're steering together and work hard to make sure our clients are blown-away by the work we do. We know what it's like to build something, to love it, to worry about it, to nurture it along. We're here to make that process easier for you.
VONT is all about getting you the results you deserve.
We do that using:
Strategy
Online is where people are. To reach them, you need to be there, too. We plan and implement strategies, such as digital marketing strategies, competitive analysis, marketing planning, and media channel strategy, that attract and retain your audience—and grow your brand.
Creative
What's the best way to tell your story? We get to know your core truth—and then bring it to life, so it reaches the people who move to your same beat. We provide creative for digital experiences, website design + development, microsites + landing pages, mobile, digital, social, and video ads
Content
Today, it's all about giving people the information they're looking for in the way they want to consume it. We create content that turns interest into connection. That content comes in many different forms, including: website experiences, video production, social media, email, content + inbound marketing, thought leadership, influencer marketing
Media
People can't visit you if they can't find you. We serve the right message at the right time to the right audience using Search Engine Marketing (SEM); Advertising: social, display, video/OTT, programmatic advertising; Remarketing: display, video, social. Turns out attention seeking can be a good thing.
Optimization
The digital world is continually changing. We use an iterative process grounded in data-driven insights to keep your campaign humming along. Measure. Improve. Repeat. It's our mantra. We optimize for usability, SEO, CRO, Ongoing paid campaign optimization, A/B and multivariate testing: ads, landing pages, keywords, positions, day-parts.
Data + Technology
No question—intuition is valuable, but if you want the complete picture, you'll need more. The beauty of digital is that virtually everything can be measured. We put that to work for you and put the following data and technology to work for you: performance analysis and reporting; custom content management systems (WordPress); marketing automation; e-commerce stores; CRM—strategy, integration, configuration, reporting; marketing automation; evolving AdTech + MarTech; website hosting management
VONT Specialty Fields
We work with company and nonprofit partners in many different fields and have developed specialties in a few key industries.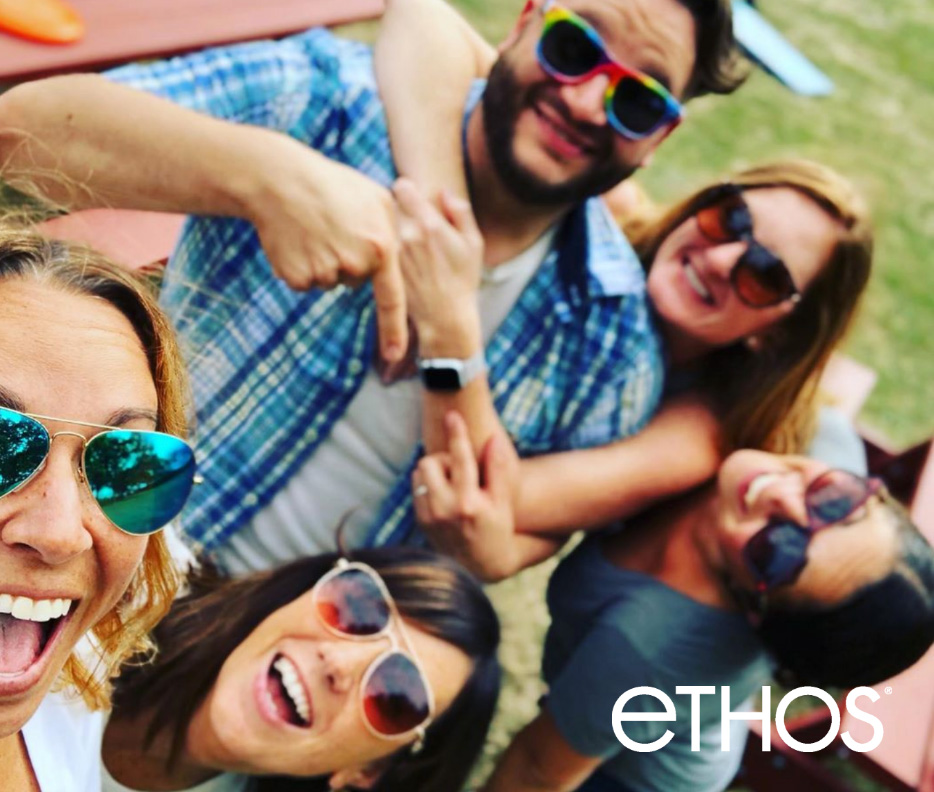 Need More? Meet Ethos.
Ethos Marketing & Design is a full-service multiplatform branding and advertising agency. Ethos and VONT are specialized branches of the same company, and we operate as an integrated team.