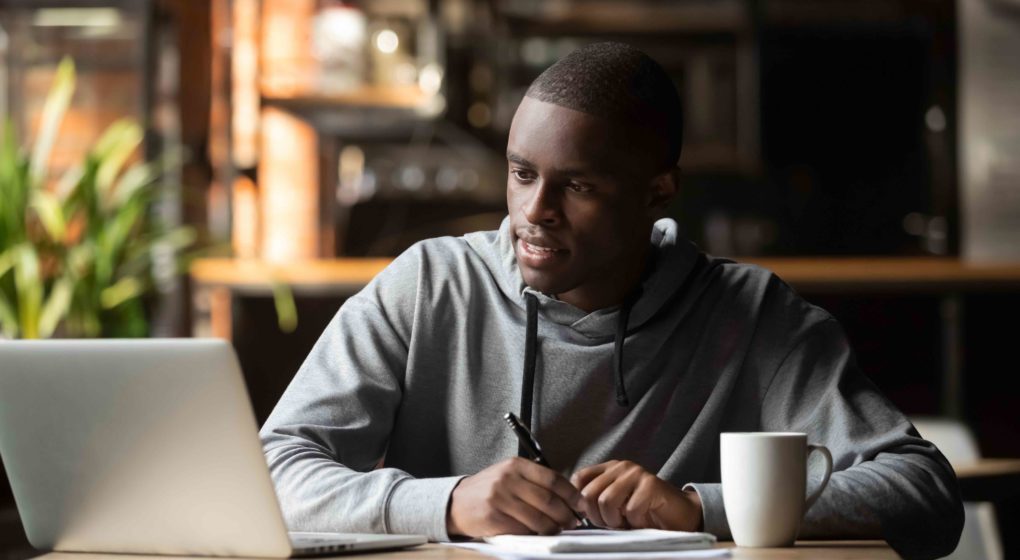 When people think of webinars, they think of them as a tool to market products and services. Can a higher education institution use webinars to attract prospective students? Absolutely!
If webinars are not a vital component of your higher ed student enrollment strategy, they should be. These web-based presentations generate more qualified leads, especially when recruiting the millennial generation or recruiting for online courses. They connect students and faculty with prospective students, which fosters the all-important relationship that increases the chances the prospect will connect with your school.
Read on to learn how to leverage webinars to increase enrollment at your college or university.
How Can Your University Enrollment Marketing Benefit From Offering Webinars?
First, offering a webinar and promoting it through digital marketing allows your institution to reach your target student audience anywhere. Whether your prospects are in Indiana or India, with the help of digital marketing, you can invite and register people from all over the country and the world. It is well established that prospective students start their research online, so why not meet them where they are?
Second, your higher ed digital marketing webinar expands the ways prospective students can experience your college in a more personal, engaging manner than a viewbook, website, or even a video. Students and teachers can host your webinar to provide appeal to all audiences. If you are looking to grow your enrollment for undergraduate or graduate studies, these attendees may be the prospective students themselves or even parents. Instructors can discuss the benefits and requirements of enrolling at the university, while current students can provide 'inside information' about college life at the campus or career opportunities.
Third, webinars are truly interactive with communication between the prospect and university teachers and students. Multi-media elements can boost audience engagement. Webinars can also be informative for your institution as well. Use the webinar's chat to answer questions during an open Q&A session so you can learn more about what prospective students are looking for and care about. Then, add those materials across other digital channels to aid in prospects' online research.
Fourth, you can record and offer your marketing webinars on-demand on your university website. Share full recordings so prospects can view them at any time but offer them behind a gate, such as a form, so they can be leveraged as a lead generation tool. Use the best clips from your webinars on social media and your website to promote the webinar recording and upcoming webinar sessions as well as to answer common questions.
How To Create an Effective Higher Ed Webinar Strategy
How do you get started using webinars to promote your university and increase applications? Easy. Follow these steps:
Topic Selection
The topic selection will make or break your higher ed webinar. Select a topic that centers on a critical program area where you must generate leads. For instance, if your business school needs more accounting students, consider offering a webinar such as "Your Future Career in Accounting – How a Master's Degree Can Help." Questions about how an advanced degree will advance their career are common among prospective students early in the research process, so it makes a good place to start a series of webinars on a particular program area.
Next, you could host a second webinar focused on a more specific topic later in the research process, such as the vital courses in the Masters of Science in Accounting program, such as auditing and internal controls, or business law.
Promotion
Did you know that the cumulative spend on paid advertising by universities grew by nearly 20% in the past year? These days, paid advertising channels such as search engine marketing, social media, display, and video advertising are effective tools to reach college prospects. You can use these same channels to market your college recruitment webinars to your target audience.
In addition, don't forget about those prospective students who have previously requested information from your institution but have not yet applied. These are some of the most important contacts to invite to your webinar to move them closer to application. Do so through remarketing and email drips targeted to this audience.
Conversion
Once you have enticed prospective students to visit your webinar landing page, now you need to get them to register. Key aspects to include in your webinar landing page are:
Detailed information about the webinar date, biographies of notable speakers to show their expertise, and interesting topics that will be covered.
The landing page should convey a clear benefit in the headline; bulleted copy to inform viewers exactly what will be learned; and a clear and visible call-to-action to the registration form.
Nurturing
After those prospects have attended your webinar, your work is not over yet. You want to remain in contact with those prospective students to continue to build a relationship and answer their questions. An email drip campaign after a webinar can drive more applications for your university by following these steps:
Follow up in a day: While the webinar is fresh in their minds, send follow-up emails to attendees and no-shows within 24 hours.

Send a follow-up email to contacts who registered for the webinar but did not attend and offer them the on-demand version.
Keep webinar attendees excited about the next upcoming college webinar by including its topic and date.

Develop drip email sequences to follow up with your attendees more effectively after the webinar. Include useful resources that will move them closer to applying, such as student testimonials and information about financial aid.
Tag your registrants based on their interests, and then segment them into topical nurturing campaigns focused on their specific program of choice.
Tag webinar viewers who apply during or immediately after the webinar in your CRM to report on the effectiveness of your webinar campaign.
Generate Leads After the Webinar
Similar to on-campus events, webinars can be hard to do frequently as it takes time and human resources to make them go smoothly. As mentioned earlier, always remember to record your webinars. Turn those recordings into a gated, on-demand offer to generate leads continuously, and especially during months when you cannot host a live webinar.
Also, carefully collect any questions asked during the webinar. Turn those questions into a FAQ or blog article that can be used for other higher ed digital marketing campaigns. Use that content to drive more prospects to the on-demand version of the recruitment webinar as well.
The Takeaway
Webinars are growing to be an increasingly vital part of higher ed digital marketing to reach prospective college students who spend most of their research time online. If you want to increase your student enrollment, provide your audience with a well-designed webinar that speaks to them on a topic they care about. Follow up with them carefully after the event, and you will see more applications from the students who've already shown interest.
---
About VONT Performance Digital Marketing
At VONT we believe that change is the only constant in the digital world – and that excites us. Over the years, digital marketing has played an ever-growing role in higher education recruitment. From lead generation for inquiries, campus visits, and applications to increasing brand awareness and student yield – digital marketing and ongoing optimizations can have a significant impact on the objectives that confront today's higher ed marketer.
We believe in this idea of continual fine-tuning so much that we named our company VONT, which means to achieve exponential improvement in incremental steps. It is our core belief, and the reason why we are not simply a web design company or simply a digital advertising agency, but rather a long-term, single source partner providing a comprehensive array of web development and digital marketing capabilities for higher education clients.
In short, we're here so that our clients achieve success in the ever-changing digital world. If you'd like to learn more about VONT and the work we've done with our higher education clients, visit our Work page. Or, if you have a question, contact us. We'll get right back to you!