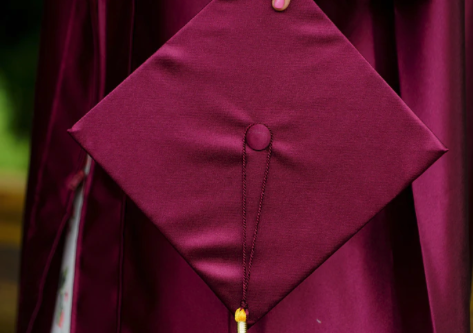 You've got all of your higher ed marketing tactics in place (and if you don't, check out our three part series on mastering the higher ed enrollment funnel here) and you've started capturing and sending leads off on their enrollment journey. So, what's next? Now it's time to start tracking how your marketing tactics are performing.
Fortunately, there are myriad tools you can use to gather and analyze performance data, and taking the time to fully understand your data will ultimately give you invaluable information about which marketing tactics are performing the best, how your leads behave as they make their way through the enrollment funnel, and what adjustments (if any) you need to make to those tactics.
Tracking the Entire Student Lifecycle
Before we jump into analytics, though, we want to talk a little bit about tracking your leads as they are going through the process of being accepted into your program and becoming students. This may seem like a no-brainer, but our higher ed marketing experts say that this is something that many clients either forget or don't know how to do. That's because in many cases, a school's marketing CRM (customer relationship management system) is different from their enrolled students' CRM.
For example, when a lead hands over their email address in order to receive more information about your program, sign up for a webinar, or to have a consultation with an admissions officer, their contact information and name typically goes into a lead nurturing CRM. However, once they reach the decision stage of the enrollment funnel and decide to apply to your program, they're typically taken to an application portal that will then place their contact information into a new database or CRM. Often, once they're in this new database, you can no longer tell what source this lead has come from, meaning that you don't know which of your marketing tactics are driving such integral decision-stage conversions.
That's why we always recommend that you choose a higher ed CRM that can serve as both a lead nurturing and enrollment CRM, such as Slate, Target X, or Salesforce Education Cloud. A CRM that accounts for the entire student lifecycle will serve as an extensive repository of information about your leads' (and eventually students') behavior at all the different stages of the enrollment funnel and throughout the complete student lifecycle.
Understanding Your Analytics at Every Stage
As we discussed in our Mastering the Higher Ed Enrollment Funnel series, there are a variety of marketing tactics that are appropriate for each step of the enrollment journey. This means that you should also be looking at the metrics for each different stage slightly differently. Fortunately, many marketing tactics or channels have built-in analytics that show you the most relevant data, but there are certain instances where you'll have to do a little bit of work to set up your analytics tools and data parameters so that you get the most targeted information. So, let's dive right in to the types of metrics you'll need to pay attention to as you track the performance of your tactics.
A Quick Note About Goals and Key Performance Indicators (KPIs): Before you start analyzing your data, you need to know what data you should be looking for. Take some time to plan out goals for your marketing efforts. These goals can take many forms, from the number of program information requests to the number of applications and beyond. Then, you'll need to look for KPIs, such as organic search ranking, ad clicks, email opens, or social media followers, to understand how close (or far) you are from achieving your goals.
Awareness
Awareness tactics are designed to build or increase your brand's audience, offering you the opportunity to tell your school's unique story and point out what sets it apart from the competition. So, you should be looking at high-level metrics, such as impressions, reach, and views. And while it's tempting to be laser-focused on conversions at this point, it's more important to make sure that your advertising, SEO, or social efforts are reaching the largest audience possible.
Search Engine and Social Media Ads: You can use the social media platform's native analytics tools (e.g. Facebook Insights and Ads) or Google Ads to understand how your posts and ads are performing and how to keep track of associated costs. Be sure to pay particular attention to reach and impressions, and note how successful your awareness-stage social content is.
SEO: Google Search Console will give you key awareness-stage data so that you can keep track of your search visibility, particularly when it comes to leads who are searching for and browsing through different program options.
You can put all of this information together using Google Analytics to determine whether your social media, ads and SEO strategy are contributing to increased numbers of visitors to your school's website and, thus, a growth in its awareness and online presence.
Consideration and Engagement
At this point, the lead is seriously interested in continuing their education and they are starting to pay attention to and engage with your program on a more serious level. We talked previously about using content marketing and optimized landing pages, remarketing, targeted social media, and email marketing to firm up your leads' interest in your program. They may sign up for your newsletter, input their email address to receive one of your downloadable content offers, or sign up for an informational webinar, so you'll want to start paying attention to these actions to understand how effectively your consideration tactics are driving conversions.
Optimized Landing Pages: You can use your CRM and/or marketing automation platform to track clicks to and conversions from your landing pages or lead generation forms in order to gauge the effectiveness of your assets. Therefore, you can make more informed decisions about how to set up these assets for your next enrollment campaign.
Digital Advertising: You'll now focus on clicks and conversions from your ads instead of on reach and impressions. You'll also want to track how many leads fill out the forms on the landing pages. Google Ads will also give you data on how your ads convert and the cost per conversion.
Social Media: You'll also want to take a look at how (and if) social media users are engaging with your content. Keep track of shares, comments, likes, and clicks. You can track key information about how users are engaging with your social media content through your platform's analytics tools, but you'll also need to look at Google Analytics to keep track of website visits.
Decision
At this point, leads have shown a genuine interest in your program and now it's your job to solidify their decision and complete their journey down the enrollment funnel by nurturing their interest, following up with them directly, and providing them with answers they're looking for. Here's how to see if your decision stage tactics are working:
Email: Email is a great way to reach prospective students and provide them with more targeted information that meets them where they are in the decision making process and provide them with content that helps move them over the application finish line. Most marketing automation platforms/CRMs (including the ones we mentioned above) have robust analytics that will help you track the performance of your email sequences (open rates, clicks, and click-through rate).
Calls: Some higher ed marketers choose to directly follow up with their prospects by phone. Many CRMs have call tracking capabilities or can connect with other call tracking software options, such as CallRail or Invoca, that will help you understand the results and performance of your direct contact efforts and keep an eye on things like connected or unanswered calls, voicemails, and incorrect numbers.
Application Platforms: You'll also want to start looking at how many applications your marketing efforts are starting to generate at this stage. We mentioned above that you should ideally choose a higher ed CRM that ensures consistent tracking throughout the lifecycle of the student, and this is where that becomes even more important. You'll want to make sure that you can track metrics such as which channel the applicant came in from, the number of prospective students who begin and complete their application, as well as the ones who leave their application incomplete. This way, you'll know if you need to make adjustments to your application process to ensure that your prospects aren't getting confused or discouraged by overly long, buggy, or unclear pages and forms.
Enrollment
You've almost brought your leads to the finish line, but what happens after they've become an accepted student to your program? You'll want to begin the yield nurturing process, ensuring that accepted students (who've likely been accepted at other programs too), ultimately choose to move forward with your program. Let's talk about how to track the success of your yield nurturing efforts.
Email: You'll want to start sending out emails to help prepare students to join your program and get them excited about campus life. You can use marketing automation to send out content about student life, activities, and clubs, and continue to track the performance of these emails through your CRM and Google Analytics. Pay particular attention to students who are clicking through to your website and continually interacting with your content. If there is little interaction, then you know you'll have to refine your content strategy for enrolled students.
Social Media: You'll also want to continue to monitor social media and see how accepted students are interacting with your social profiles. You can create branded hashtags to generate excitement among accepted students, and then track their circulation using your social platforms analytics tools. It's also important to keep examining accepted student's engagement with the content on your social media pages via Google Analytics and the social platform's native analytics.
What Does It All Mean?
Once you've collected all this granular data from your marketing channels and funnel stages, you can begin to put it together to understand the bigger picture of your marketing strategy's performance. You'll specifically want to look for and note:
Which channels were most effective for building your audience/brand awareness
Which channels incited the most engagement
Which channels catalyzed the most conversions
How many leads became students (percentage)
What marketing channel they came in from
What was the average cost per student per channel
It's important to understand that the overall results from these exercises will be complex. For example, while one tactic may be performing well at one stage of the enrollment funnel, it may be less effective at another stage. So, you'll want to organize your data in a way that helps you see not only performance across channels, but also performance of each channel at every enrollment funnel stage. Ultimately this will help you understand what the student enrollment journey realistically looks like, and refine and optimize your strategy accordingly.
But what's the most important thing to note? The world of higher ed digital marketing is changing constantly, and you'll need to adjust your strategy to respond to all those changes. Fortunately, data truly doesn't lie, so as long as you monitor, test, listen, and respond to your prospect's journeys with an open mind, you'll end up with an agile and successful higher ed marketing strategy.
And, while we're on the subject, be sure to check out our handy higher ed digital marketing plan checklist so that you be sure you've got your enrollment marketing strategy optimized for maximum success.
---
About VONT Performance Digital Marketing
At VONT we believe that change is the only constant in the digital world – and that excites us. When tools and environments are constantly changing, new opportunities to help our clients achieve success are constantly arising. Each new advertising technology, social platform, or design approach allows us to improve on the results we achieve for our clients.

We believe in this idea of continual fine-tuning so much that we named our company VONT, which means to achieve exponential improvement in incremental steps. It is our core belief, and the reason why we are not simply a web design company or simply a digital advertising agency, but rather a long-term, single source partner providing a comprehensive array of web development and digital marketing capabilities.