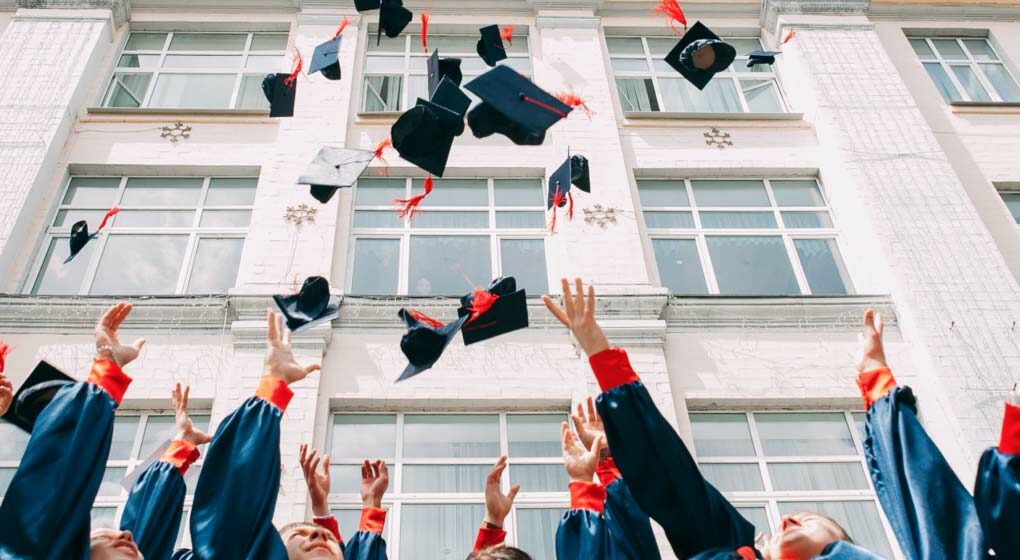 Launching a new graduate program? Here are some key digital marketing tips to get it off the ground.
Launching a new graduate program is big undertaking, requiring significant planning and interdepartmental coordination. Besides the time-consuming efforts of actually planning the courses, finding faculty, and prepping all of the necessary materials, there is also something looming that many higher education programs put off until it's late in the game: digital marketing.
Yep, that's right. With the majority of students doing significant online research before committing to a program, considering digital marketing tactics prior to or at launch of a new graduate program is critical. We often see agency marketing teams brought into the process when it comes time to boost enrollment, but forward-thinking universities involve their agency or internal marketing teams from the get-go in order to develop efficient and effective digital lead generation campaigns that attract good fit students from across the web.
Here are three key considerations on VONT's digital marketing checklist that lead to a successful graduate program launch. Class is officially in session.
First lesson: Plan ahead and plan early.
The most successful new graduate program launches are built with two or three years of solid marketing planning behind them. Yep, when we said plan ahead, we really meant it. Here's a high-level snapshot of what a successful plan would entail on a year-over-year basis:
Year one: Plan a goal-based marketing budget for the program into the following year's budget
Year two: Prep & launch efforts to generate awareness and leads
Year three: Classes begin, and you have generated enough applications through your marketing efforts to reach your initial enrollment goal!
By planning this far in advance, your team will have enough time to ensure that adequate budget is allocated in advance and everyone is brought into the marketing process that needs a seat at the table. There's nothing like that "oh, shoot we should have done that" moment to kill the mood – so avoid it by starting early and bringing your marketing team up to speed in initial meetings.
Second lesson: Work together and work in tandem.
Launching a new graduate program requires input from a wide variety of cross functional teams. You can help make sure all teams are aligned and on the same page from the get-go by establishing a brief that includes:
An initial start date for the program
Clear enrollment goals
Program features and benefits
Your target audience (e.g., demographics, geographics, psychographics)
Strong key messages
And a call-to-action or offer for your audience to take advantage of
Having everyone aligned around the brief with all of these elements will give your teams the foundation they need as you move from the planning phase to execution.
Third lesson: Make sure your ducks are in a row before launch.
Last but definitely not least, we know it's easy to get excited and want to press all the right buttons that make a campaign launch. But before you do, consider what you're trying to achieve and what you have in place to make that goal a reality. An effective lead generation campaign requires a variety of elements that work together to both capture the attention of and key contact information from qualified prospects. Ensuring all aspects of the campaign are ready to go before launch helps your higher education institution avoid letting potential leads slip through the cracks in the early stages of launch.
Some of those key marketing campaign elements include:
A website or a content hub for the new program that is Search Engine Optimized (SEO) and Conversion Rate Optimized (CRO)
One or more Landing Pages and Thank You pages for digital campaigns including easy navigation and clear messaging
Goal tracking in Google Analytics
A brochure, factsheet, or another downloadable offering to make the primary call to action for the website clear
Dates for Webinars or Information Sessions with a clear sign-up process to attend
Forms on the landing page and website to gather contact information and capture your lead generation sources

Note: This lead source information will become part of the lead's record within the recruitment Customer Relationship Management (CRM) system. This source data should stay with the lead right through application and enrollment to evaluate the performance of each of your digital channels on an ongoing basis
Since VONT's early days, we've had the pleasure of working with multiple universities across the country to help launch graduate programs and attract new students. Not sure where to start with your graduate program? Get in touch.
---
About VONT Performance Digital Marketing
At VONT we believe that change is the only constant in the digital world – and that excites us. When tools and environments are constantly changing, new opportunities to help our clients achieve success are constantly arising. Each new advertising technology, social platform, or design approach allows us to improve on the results we achieve for our clients.
We believe in this idea of continual fine-tuning so much that we named our company VONT, which means to achieve exponential improvement in incremental steps. It is our core belief, and the reason why we are not simply a web design company or simply a digital advertising agency, but rather a long-term, single source partner providing a comprehensive array of web development and digital marketing capabilities.
In short, we're here so that our clients achieve success in the ever-changing digital world. If you'd like to learn more about VONT and the work we've done with our client partners, visit our Work page. Or, if you have a question, contact us. We'll get right back to you!