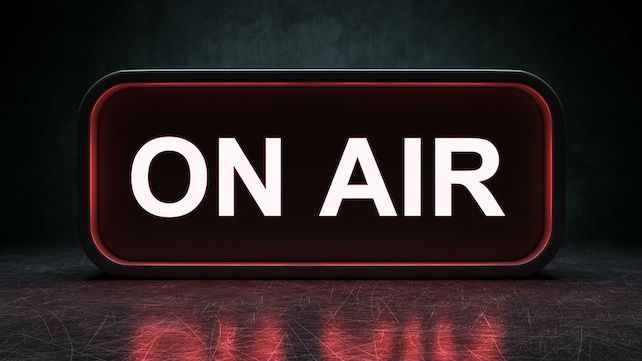 What You Need to Know to Make Your Facebook LIVE Event a Success
Facebook LIVE video made a HUGE impact in 2018 and we sure don't expect to see this trend slowing down any time soon in 2019 and beyond. These live, broadcast-style videos are a cost-effective method to create video content that doesn't require expensive equipment, hours of editing, and result in valuable content for your audience. Even better, we've found it to be an effective communications tactic for many of our clients.
Facebook LIVE Videos are also a great way to extend your reach on Facebook. With the death of organic (unpaid) reach back in 2016, Facebook uses additional reach to reward those using live video. Simply posting video, however, doesn't do the trick. The video must be created within Facebook's LIVE video function. And the more viewers, comments, and engagements your video receives, the more love Facebook will show it. At least for now. That said, we do recommend having an ad budget to get your Facebook LIVE the full attention it deserves.
You want your video to be awesome, right? Of course, you do. So, while you can (and many people do) just pick up your smartphone and start shooting, we recommend a little planning beforehand. Planning will help you choose and organize your content and avoid surprises once you've hit the live button and viewers have tuned in.
Before Your Facebook LIVE Event (Spoiler Alert: Choose a Compelling Topic)
Your Facebook LIVE planning process should start with a compelling topic; one that your audience will find valuable enough to make sure they mark their calendars to attend. You'll need a host, potentially guests, a desired length (usually 15 – 20 minutes), dates and times, as well as a location. The location you go live from is as important as the rest of your planning because you want to make sure there is good lighting, a clean and appropriate backdrop that is free from noise – and of course, a robust and reliable wifi signal to live stream your event.
As part of your planning, include a way to let users know you are having a Facebook LIVE video on your page. We recommend creating a Facebook Event, especially if you plan on releasing multiple episodes, or more than one live video for your topic. We also recommend allocating some budget dollars to promote your event and invite users.
If you have a host, hosts, or a guest, you'll want them to know what to expect and what to talk (or not talk) about during the LIVE video. These on-camera folks are, in the parlance of the production world, your "talent." We suggest creating a one-page outline – vs a complete script – that includes key talking points, questions, and reminders to have your talent engage with the audience via the video, e.g., soliciting questions or stories. You'll want to have the conversation flow naturally during the live video with room for the audience.
Having two to three people in front of the camera can ease the flow of conversation and lessen the pressure on any one person to carry the entire video flow. Any more than that will leave your on-camera stars squished in the frame and fighting over each other to talk. Don't forget that the viewing audience is as important to engage as the host(s). Invite them to ask questions, share stories, etc. Start a conversation with the audience – otherwise it's just a boring old video.
Technical Execution of a Facebook LIVE Video Simplified
Now that the content details are worked out, how are you going to actually go live on Facebook? Up until recently, Facebook only allowed users to go live through a mobile device like a phone or tablet. Today, you can use your laptop's camera, too. No matter which device you use, make sure it's secure during the video and set up with the Facebook Page Manager app and all admin permissions before you go live.
You'll also want to check your mobile device settings and orientation of your device to shoot horizontal (home button on the right). While acceptance of vertical ("portrait") video is growing, if you have more than one person on camera, they'll appreciate the extra space of horizontal video, and should you want to download the video archive to use on another platform after, horizontal (a.k.a. "landscape") video is more universally compatible for cross-platform posting.
When it comes time, going live is actually pretty simple – no fancy equipment or software needed. However, if you're looking to use multiple cameras, or include hosts from numerous locations, you're going to need to do a little more homework, planning, and maybe even a little practicing. There are third-party software programs available that can help you execute both of those scenarios including BeLive.tv, iStream Planet, Vidpresso, and countless others (Facebook has some suggestions). These generally come at a cost that varies based on your needs but are typically very affordable. Some are more user-friendly than others so do your research as you'll need to connect the Facebook API with the software and have the software installed on any devices you plan on using for live video.
During the Facebook LIVE Video (It's All Going to Be OK!)
Once you're live, don't forget to interact with the audience. (And don't forget to breathe!) It's great if you can have someone else with you (not on camera) to act as your producer. This person can tap the "go live, and "finish" buttons, as well as other little set-up and prep tasks. Having a producer on hand can also help with any technical issues that happen during the live video. These tasks may include presenting live questions to the hosts (as it may be hard to follow along if there are lots of viewer comments), keeping track of time, as well as the volume and speed of the host(s) and guest(s). If you are using software for multiple cameras or locations, you'll absolutely want to have additional people behind the scenes.
Once live, no matter how much preparing you do, unexpected things can and do happen. It's important to talk beforehand with your talent, producer, and "behind-the-scenes" crew about what you'll do if something goes awry – like a fire alarm or barking dog or even if someone forgets what to say. In any case, don't panic. That thinking-on-your-feet, anything-can-happen charm is part of why people love Facebook LIVE. Allow the host(s) and guest(s) to have their notes with them, and even a pen to hold. Getting tongue-tied is ok. And well, if your cat goes nuts, it's OK. Your kitty may end up with an online following bigger than yours!
After the Facebook LIVE Event
Once you or your producer has tapped "finish," Facebook will ask if you want to post or delete the video. Make sure you post it! Because this is a live video, through Facebook, if you don't post the video, it will be deleted and gone forever, no backsies. Even if you don't think it was the best video of all time, POST IT! There is still a ton of value in what you broadcasted – and you can always delete it later if you need to.
Viewers will continue to watch the video and Facebook will keep encouraging it because, as we said before, Facebook LOVES its live video and gives it organic love, too, for as long as users continue to view it. However, a few dollars spent to promote your archived video can dramatically increase its viewing impact. It will be crucial, however, to continue to monitor the video and comments. Viewers will continue to engage with your video, including questions that will need to you answer. We also recommend following up with responses in the thread or any questions asked and answered during the live event.
Should you want to download the Facebook LIVE video recording, it's (finally) easy to do! Just click on the three dots on the top right of the window and select "download." You will need to be logged in as an admin to have this function available. Depending on the length of your video and your Internet download speed, it can take several minutes to download your MP4 files, so be patient!
Now that you've completed a Facebook LIVE, don't forget to review the process to find out what works for you, what could be improved, and how the content resonated with your audience. Do this and your next live event will be even better.
---
About VONT Performance Digital Marketing
At VONT we believe that change is the only constant in the digital world – and that excites us. When tools and environments are constantly changing, new opportunities to help our clients achieve success are constantly arising. Each new advertising technology, social platform, or design approach allows us to improve on the results we achieve for our clients.
We believe in this idea of continual fine-tuning so much that we named our company VONT, which means to achieve exponential improvement in incremental steps. It is our core belief, and the reason why we are not simply a web design company or simply a digital advertising agency, but rather a long-term, single source partner providing a comprehensive array of web development and digital marketing capabilities.
In short, we're here so that our clients achieve success in the ever-changing digital world. If you'd like to learn more about VONT and the work we've done with our client partners, visit our Work page. Or, if you have a question, contact us. We'll get right back to you!