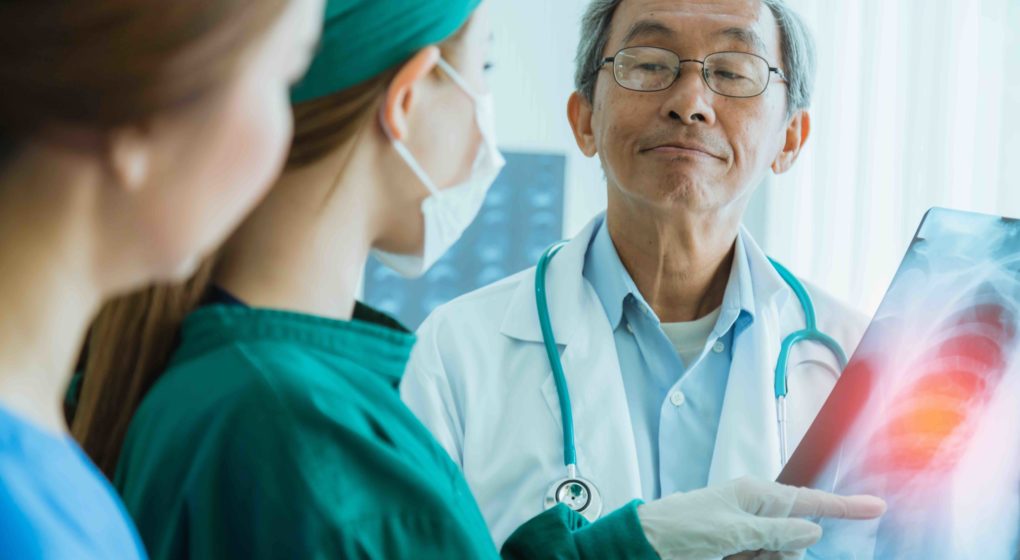 Through effective digital marketing strategies, potential higher education prospects can become leads that can become enrolled, paying students. These enrollment yield goals have never been so important to higher education schools as the relatively flat college enrollment rate of the last decade continues. In fact, according to a recent U.S. News article and reports from the U.S. Bureau of Labor Statistics, only two-thirds of high school graduates were enrolled in colleges or universities the following fall, continuing the flat enrollment rate which may be attributable to shifting workforce demands.
Under pressure, the higher education industry needs any kind of advantage it can get, and marketers are looking to digital marketing as the primary tool to get ahead. In addition to boosting overall enrollment yield, it's also smart to first closely examine your specific programs (i.e. graduate, undergraduate) to define what programs may need additional support, whether it's a slipping enrollment number or poor yield.
Once the goal metrics are defined, it's now up to marketers to reach unique niche, prospective leads at different stages of their journey with the exact right messaging that can help convert leads into students before the competition has a chance to enter the ring. In this article, we will break down this critical strategy into three, straightforward steps.
Why digital marketing is a (complex) must-have
More influential than admissions counselors, or friends and family, the majority of prospective students (86% of them to be exact) relied on "digital" as an important resource in the decision-making process.
While this statistic alone is encouraging for the higher education world, it's important to note the challenge of the digital world is that this journey is not linear from school consideration to enrollment decision. Prospective students make progress at different rates when you consider that:
54% of students still at the beginning of the research process have remained there for 7+ months
34% are starting to apply and/or enroll after spending less than 6 months researching
7% have already started classes after less than 4 months of researching
And, prospective students may also have a remarkably wide digital berth in a short amount of time. As a case study example, a single mother seeking a business degree had 3,000+ digital touchpoints over the span of 45 days, ranging from EDU-related searches, to school site visits, to financial and job-related sites, to online videos, to social site visits.
In other words, the digital landscape is huge, with a staggered waiting room, and it's up to marketers to know who the audience is, what the steps of the enrollment journey look like, and how to tailor the marketing messages to attract prospects at the right moment in hopes of converting them into leads, and eventually into students. First, you need to know exactly who these prospects are.
1. Identify your target audience
This is the most important step in the marketing strategy. You need to know who you are talking to before you say a word.
Since there are many unique programs under the higher education umbrella, there may be many different types of prospective students you are trying to reach, including:
Undergraduate vs. Graduate students
Full-time vs. Part-time students
Professional, Continuing Education, Summer, and/or other specialized program students
Prospective students that may be unsure of what they want
All these audiences have very individual motivations, varying behaviors, and unique goals for seeking out a higher education institution/program. For example, a high school student seeking the first, exciting college experience/dream job stepping-stone will have a very different mindset and "wish list" than a seasoned working-world adult who needs change. Marketers must get inside these prospects' minds, understand the programs they are applying to, and how to deliver the messaging that proves that these prospective students have come to the right place for the perfect-fit program and they don't need to look any further.
2. Apply the program-specific messaging strategy to the enrollment funnel
Even across the different prospective student niches, the enrollment funnel is largely universal. However, the messaging needs to be specifically tailored to the niche target audience defined above in step one throughout the three-tiered process. This is the only way that your program-defined prospects will see or hear you. We'll uncover more about specific digital marketing tools shortly, but right now we'll include a short list of platforms that are effective by each stage, starting with the first step in the enrollment funnel.
Lead generation (awareness, consideration, decision, inquire/visit/engage)
What should guide your messaging in this stage: In lead generation, prospects are becoming aware (starting their school search and getting familiar with areas of study/offerings, likely for the first time) and are considering schools (getting to know who you are and what programs you offer) in order to compile a short-list of potential schools to apply to, in which they may provide their contact information and begin to engage directly. You need to convince them that your school and specific programs are worthy of transitioning from consideration into action.
Digital marketing toolkit: SEM, SEO, Social media, Content Marketing, Display, Video, Remarketing, CRO
Lead nurturing (nurture, apply, admit)
What should guide your messaging in this stage: In lead nurturing, prospects will decide to apply to your school or choose not to apply to your school. Through program-specific support points, you need to convince them why they should apply.
Digital marketing toolkit: Remarketing on social media, Display, Video, Custom Audiences on social media, CRO, Content/Inbound
Yield nurturing (yield nurture, enroll)
What should guide your messaging in this stage: In yield nurturing, the prospects have been accepted to your school, and it's now up to them if they want to enroll in your program. You need to convince them that your specific program is best for their needs and they should enroll.
Digital marketing toolkit: Remarketing on social media, Display, Video, Custom Audiences on social media, CRO, Content/Inbound
3. Create a program-specific digital marketing vehicle to travel the enrollment funnel
Earlier, you identified your yield goals, be it an overall boost or specific support for struggling programs. No matter how specific your goals, the broad solution is applicable: Create an effective, digital marketing strategy that aims to convert prospects into leads and ultimately into enrolled students. The goal here in boosting enrollment yield is to take the powerful messages (defined in step two) and bring them to your specific prospects (defined in step one) and put it all together in step three, positioning your specific digital marketing mix in front of the right people, at the right place, at the right time. In working to achieve the prospect/lead/student conversion, here are some primary strategies/tools to consider using to get there.
Create an effective website (follow the website performance pyramid).
Perform a technical SEO site audit as a foundation
Invest in keyword research to guide topic identification
Apply on-page SEO for top pages (80/20 rule)
Embrace Content Entity

If you want to be an authoritative source in Google's eyes your content should always cover the main five questions: How | Who | Where | What | Why
Content Entity is composed of:

Content Hub
TCLF (Topic-Centric Lead Funnel)
Develop Content hubs for each program to drive traffic and increase awareness.
A content hub is essentially the center of a honeycomb, with one Hub and multiple spoke pages, diving deep into one core topic on the Hub page with the inclusion of relevant subtopic pages to cover all related content. This in-depth information cluster is powerful and critical for boosting search engine visibility.
Build Topic-centric landing pages for each program and integrate them into the content hub to generate and engage leads.
These pages correspond directly to the enrollment funnel now factoring in what intent the user has for being there. Having this powerful information at hand, marketers can now align the call-to-action to the prospective student's exact mindset and intent, which will be uniquely different at every stage of the enrollment funnel. Tips for effective CTAs include:
Choose a form-gated, content-based CTA aligned with specific user intent
Offer richer, more in-depth information access, exceeding what is publicly available online
Communicate the key benefits of the downloadable content
Make it simple to opt in (i.e., fewer fields)
Deliver content immediately via thank you page and email
Utilize promotion to amplify and reach additional targeted audiences.
There are many ways to promote your school/programs in the digital world, and the ideal mix should correspond directly with your specific goals. However, here are some effective promotional tools that are commonly used for higher education digital marketing to consider incorporating into your own strategy.
Paid Search: Google is the likely first step of the prospective student, and should be a big part of lead generation.

56% of students research programs/degrees first
42% of students started researching specific schools first

Google Custom Intent Audiences: This helps target users that are actively researching specific degree programs, and the marketer can provide Google with relevant keywords and/or related URLS that will match users based on their web and app behavior.
Targeted Display: This is the place to spotlight your messages on web pages related to higher education, layering in search keywords to boost awareness and leads within your target audience.
Remarketing: This brings your most qualified leads back to you for possible conversion, like information and application requests. Remarketing is highly targeted, giving you the ability to customize messaging and maximize conversion.
Social Media: Platforms like Facebook offer impressive targeting options to specifically reach prospects and boost yield marketing effectiveness throughout the enrollment funnel.

Facebook Custom Audiences, Facebook Lookalike Audiences, and Facebook Lead Ads are all powerful tools for higher education marketers.

Video

YouTube In-Market Targeted video: When Google identifies someone as being "in-market" for a specific product or service, it allows marketers to better target their prospects.
YouTube Remarketing video: Here, you are targeting people that are already aware/interested in you. They have visited you before, and through remarketing, your CTAs encourage them to return to and re-engage with your website and continue to move through the enrollment funnel.
Program-specific digital marketing has the power to convert leads into students.
With a flat college enrollment rate to contend with over the last decade, higher education institutions are under added pressure to boost enrollment yield in a crowded market. This enrollment is not linear, and it's not a one-size-fits-all solution. In order to create higher education enrollment yield, marketers first must generate leads. In order to bring leads, marketers must take a program-specific approach knowing WHO their audience is, WHY they are here (intent), WHERE they live in the enrollment funnel, HOW to use digital media to deliver the right program-specific messages, and WHEN to apply the digital marketing campaign at the exact right time where you can dually fulfill your prospects' objectives and your own. It's that sweet spot that helps create the conversion magic, bridging the path between prospects to leads and finally into enrolled, paying students.
---
About VONT Performance Digital Marketing
At VONT we believe that change is the only constant in the digital world – and that excites us. When tools and environments are constantly changing, new opportunities to help our clients achieve success are constantly arising. Each new advertising technology, social platform, or design approach allows us to improve on the results we achieve for our clients.
We believe in this idea of continual fine-tuning so much that we named our company VONT, which means to achieve exponential improvement in incremental steps. It is our core belief, and the reason why we are not simply a web design company or simply a digital advertising agency, but rather a long-term, single source partner providing a comprehensive array of web development and digital marketing capabilities for a variety of areas including strategies and tactics for higher education digital marketing.
In short, we're here so that our clients achieve success in the ever-changing digital world. If you'd like to learn more about VONT and the work we've done with our higher education clients, visit our Work page. Or, if you have a question, either leave us a comment below, or contact us. We'll get right back to you!
References:
https://www.usnews.com/news/education-news/articles/2019-04-25/college-enrollment-stays-flat-at-69-continuing-a-decade-long-trend
"Unpacking the Student Decision Journey in Higher Education," a Google Ipsos Research report in February 2017