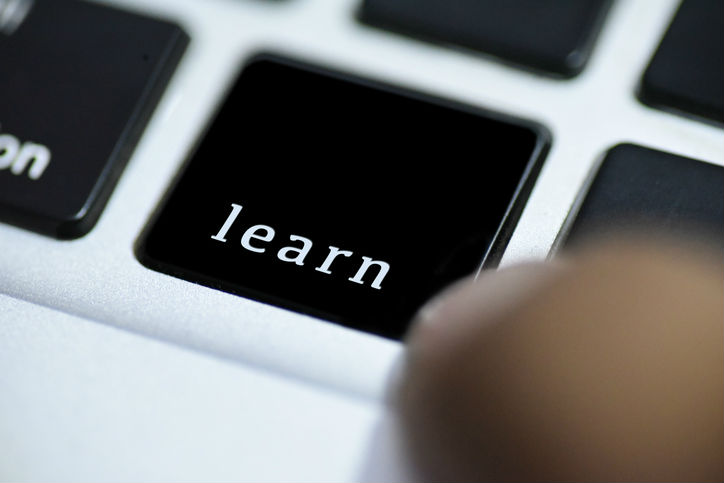 Has this ever happened to you? Your Program Director reaches out to inform you about an exciting new online graduate program the school plans to offer. It's all lined up with the faculty and course curriculum, and he needs your help getting the word out in order to fill the class. The call comes after your annual budget is finalized, and you're left to develop a marketing plan that may cannibalize your existing budget.
Communication – Be in the Know
According to VONT higher education marketing strategist Will Plumley, this scenario is not uncommon. Like in any industry, gaps in communication exist between marketing and program development. When it happens, however, it forces higher education marketing teams to carve out dollars from their existing budget to launch new online programs. "They basically end up in a situation where they have to rob Peter to pay Paul," noted Plumley. "It's not an ideal situation because diluting a precisely planned budget can impact established programs, and without the necessary funds to make a new program successful, it can flounder."
As new online graduate programs are developed, not only for the upcoming fiscal year, but also for any new programs starting early the following fiscal year, the marketing department needs to be involved from the get-go. As a member of the marketing team, advocate for involvement early in the program development phase so you have the answers to important questions like these:
What does the online program offer students?
What's the anticipated launch date?
What are the per class enrollment goals?
Is the course topic in demand or something trail-blazing and less familiar?
Set Goals and a Digital Marketing Start Date
Having clear recruitment goals defined is critical to success. You will need to know how many students you need to enroll in each class offered in order to make the new program a financially viable one for the institution. Calculating a cost-per-student will help you formulate your digital marketing budget.
Once goals are established, setting a digital marketing launch date is the next step. You want to have an appropriate amount of time to generate and nurture qualified leads for the class. "We advise at least a six-month lead time before the actual start date of a new online program," notes Will. "That said, some programs may require more or less time." For example, if it is a program that is more cutting-edge or less familiar to students, it may take more time to build awareness and generate the right-fit leads. If that's the case, more dollars may be needed to build interest and generate leads for that particular online graduate program.
Variable and Fixed Costs
Regardless of the program, a dedicated landing page along with banner ads will most likely have a fixed cost for development, whether you work with an internal team or an outside expert. If you don't have a landing page in your action plan, you'll need to add one as a budget line item. Be sure to include a conversion action or offer (download a brochure, register today, sign up for more information) on that landing page so you can easily capture contact information and stay in touch with interested individuals.
If you want to take your landing page to the next level, one highly effective option is a flagship content landing page. These search-engine optimized, content-rich pages (2000+ words) use a variety of elements (video, infographics, and copy) and provide multiple engagement points for the reader. These pages come at a higher cost but the impact is substantial with increased time on page and higher organic search ranking. "If the organic search ranking is high, leadership and trust is implied, which translates into an impactful lead generator and ultimately turns into students," noted Will.
Monthly media digital expenses fall into the variable cost category. In today's digital marketing world, we recommend starting with platforms like Google Paid Search, Google Remarketing and Facebook Remarketing. Although the percentage of visits to your program landing page may be smaller from paid campaigns, they generate a disproportionately high percentage of the leads. According to Will, "You're hitting the right targets and you can expect the stream of clicks from paid campaigns to convert at a higher rate than other streams of traffic to your website."
Finally, for budgeting purposes, be aware that paid search terms can be highly competitive depending on the program you're launching. Cost-per-click can vary widely. "For example, the average cost-per-click for an MBA online program can be 5 times higher than a less competitive program," notes Will.
"If you want to be more aggressive and have the budget to do so, layer in other campaigns, such as Facebook and LinkedIn, and test performance," concluded Will.
Reducing Variable Costs
Optimizing your land pages for conversion is one way to save on media expenses for paid search (PPC) campaigns. Conversion Rate Optimization (CRO), is all about getting people, once they visit your website or landing page, to take a desired action like filling out a form or downloading information in order to capture email addresses so that you can continue to engage with that prospect. By increasing CRO, particularly on program landing pages, they become more effective and can increase conversions, ultimately turning existing visitors into applicants and then into committed students. Additionally, higher conversion rates allow you to make the most of your media budget because you're focusing on the most qualified leads instead of spending more to bring in potential students. Interested? Check out our blog Conversation Rate Optimization for Higher Education.
You'll also want to optimize your Quality Score (i.e. the way Google determines your Ad Rank and ultimately your cost per click). Strong Quality Scores lower cost per click and cost per conversion costs, which can help you yield a higher return on your paid search investment.
The Takeaway
Digital marketing is an important piece of the puzzle when launching a new online higher education program. It can build brand awareness, increase the number of qualified leads, and help you meet enrollment goals successfully. For a successful launch, make sure all departments are engaged in the process and understand the goals and measures of success.
Before you finalize your budget, download our Digital Marketing Budget Worksheet for New Higher Education Programs. Or, feel free to give Will a call at 207.887.8333 if you have questions about how to create the best budget for marketing your programs!
---
About VONT Performance Digital Marketing
At VONT we believe that change is the only constant in the digital world – and that excites us. Over the years, digital marketing has played an ever-growing role in higher education recruitment. From lead generation for inquiries, campus visits, and applications to increasing brand awareness and student yield – digital marketing and ongoing optimizations can have a significant impact on the objectives that confront today's higher ed marketer.
We believe in this idea of continual fine-tuning so much that we named our company VONT, which means to achieve exponential improvement in incremental steps. It is our core belief, and the reason why we are not simply a web design company or simply a digital advertising agency, but rather a long-term, single source partner providing a comprehensive array of web development and digital marketing capabilities for higher education clients.
In short, we're here so that our clients achieve success in the ever-changing digital world. If you'd like to learn more about VONT and the work we've done with our higher education clients, visit our Work page. Or, if you have a question, contact us. We'll get right back to you!