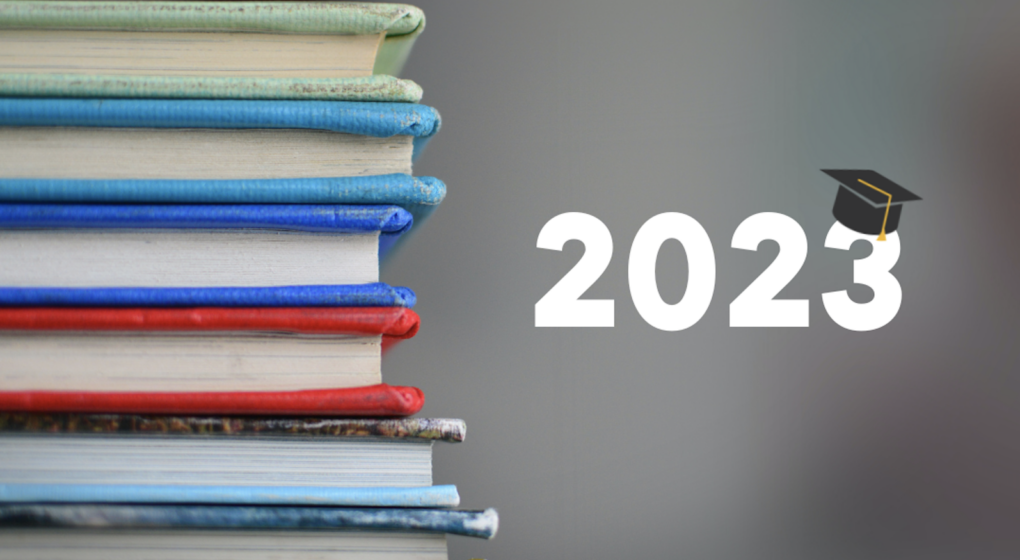 January 2023 is here. The decorations have been put away. The temperatures are low (at least here in Maine). Resolutions have been made, and hopefully not yet abandoned.
And of course, you – the higher ed marketer – are back at your desk with the same questions to answer in 2023 as you had in 2022:
How do I increase my lead volume as budgets get cut?
There is so much uncertainty in digital marketing and higher ed – where do I start?
And what the heck is happening with Google Analytics 4?
These are great questions to be asking, and rest assured that you are not alone in this.
Our higher ed digital marketing team put their heads together to give you their take on what's on the horizon for higher ed digital marketing in the new year, and what's on their "list" to keep an eye on as the year progresses. Let's take a deep dive to see what best practices you should be prioritizing to get in front of prospective students in 2023.
What's on the Horizon for Higher Education Marketing in 2023
Video content is table stakes now
2022 saw the continued prevalence of short form video, as Instagram leaned further into Reels, pushing content creators towards video creation, and TikTok continues to dominate as the preferred social platform, covering every topic from changing tires to 'Day in the Life'-style video clips of college students. Every higher ed brand must have competence and capacity in video, especially given higher ed's target demographic, and the need for social media prominence. Creating a video presence on social media for your institution is not as difficult as you might think. If you're looking to build momentum for your brand in this landscape, you could look to create short form videos with lower production quality (shot on an IPhone is perfectly fine), or high creative concept videos, and everything in between.
Metaverse for higher education
The Metaverse has had an interesting first year of life, being utilized as a meeting space for high-concept fashion shows, and expanding their role within the video game space. And while we've been keeping an eye on this as an agency (and writing about it), we've yet to see any higher education entities really jump in and find their footing in this unique space. This is likely due to a multitude of factors – including the cautious nature of universities to adopt new technology, and the lack of focus and vision for the Metaverse from the company itself, to name a few.
We believe there is likely a place for higher education institutions to build a community presence and encourage academic discussion and creation – but it remains unknown as to how they will do this and leverage it into enrollments. The Metaverse could present a never before seen opportunity for universities to tap into a new way to be accessible to students, and deliver an education to different populations of students from anywhere.
Artificial Intelligence contributions to marketing
The role of generative A.I. in creative and content ideation and generation is at a tipping point, and we expect this to explode in 2023 and 2024. There will likely be first-mover advantages for those who are able to jump in and leverage this technology for their enrollment marketing efforts. It has the potential to create efficiencies in time-consuming but important content and social post generation. It may also bring the ability to generate social media quality imagery and video to less skilled contributors and students within your marketing teams.
Marketing analytics
With the economic downturn risk in 2023, having an understanding of your marketing efforts' ROI is going to be absolutely necessary. Combine this with the impending shift to Google Analytics 4 (GA4) and the loss of third party cookies, and there are a lot of variables at play. Any marketing efforts that can't be tied directly to a successful outcome will likely be the first to be cut. Marketers will need to challenge themselves and their teams this year to think with a data-oriented mindset.
TikTok isn't going anywhere
If this past year has taught us anything, it's that TikTok is a widely favored platform that's here to stay. From easy-to-follow dances to relatable short-form content for every possible niche, the pioneering platform is pushing video on its competitors and setting fast-moving trends as its cultural juggernaut status is poised to reach new heights in the new year. With more than an estimated 755 million monthly active users in 2022, the viral giant is on pace to surpass 20% of the social market by 2024. While viewers continue to scroll the latest Lizzo choreography, TikTok is taking steps to update and innovate for brands and marketers to capitalize on, especially as Gen Z continues to turn to social (as opposed to Google) for info on everything from cooking tips to purchase recommendations – this has become a great tool for higher ed marketing to take advantage of, building a social presence and participating in fun trends that help to keep in front of prospective students and build that crucial brand awareness and credibility.
Twitter
Elon Musk's recent purchase of Twitter prompted a flurry of activity from brands, as they're now trying to decide if it makes sense to stay or potentially leave given the politically fraught implications that may now come with associating with the platform. For academics and institutions who have built a significant community and platform for elevated discourse, this presents a real challenge. Some institutions have already started to explore alternative platforms, such as Mastodon, but these platforms are not nearly as ubiquitous as Twitter and will require significant time and investment to become more widely known and accepted. We expect to see institutions take a backseat as they "wait and see" when (or if) the dust settles within the Twittersphere.
Your Enrollment Marketing 'To Do' List for 2023
Explore influencer marketing
Influencers and content creators will play an important role in expanding your reach with your target demographics in a credible, authentic way. Only a small fraction of institutions are utilizing influencer marketing as a part of their overall strategy, with the majority expressing low interest in pursuing this in 2023 (AMA Higher Ed Symposium, 2022). Mastering this strategy can be challenging and requires a very different approach from traditional marketing. To that end, we already have a guide ready for you to review.
Set up GA4
As of now, the deadline for Universal Analytics to be sunsetted is July 1, 2023. GA4 represents a complete mindset shift in web analytics and reporting. There are still many unanswered questions as it relates to GA4. While these unanswered questions are hopefully getting addressed, make sure that in the first few months of 2023, you:
Have installed GA4 for your web properties to begin gathering your website data as soon as possible so you have data to start working with once Universal Analytics is sunsetted.
Meet with your team and key players at your university to make sure that the most important pieces of data and KPIs are identified to be replicated in GA4.
Get a seat at the table
Marketing teams and academic leadership have historically existed in different and distinct silos. As marketing becomes increasingly cross-functional and integral to an institution's success, we firmly believe that marketing should be involved in academic program discussions and developments. Marketers are able to sort through dense, academic information and strike a balance between what academics feel are important, and what the market is dictating.
For example, if a new program is in development, marketing should be an active participant in that discussion, providing insights on search volume and keywords to help name a program in a search-optimized way.
Work smarter, not harder
Time is our most valuable resource, both personally and professionally. Marketing teams are continually faced with multiple initiatives and priorities, and it is vital to maximize the time we have to work and achieve our goals. Particularly as you maintain existing platforms, track current efforts, and test new initiatives.
Consider these small, but relatively straightforward, suggestions to ease day-to-day marketing task management:
Connect your organic social media platform accounts to your platform ad accounts: By connecting your organic and ad social media accounts, it is quicker to promote your organic content with a modest budget to gain awareness, increase profile views, etc.
Consider leaning into automations in place on search engine marketing platforms such as Google or Bing. Depending on your goals and scale, these could save you significant time and effort. But, be sure to check out our post on automation in SEM to understand the potential risks of this approach, and how an agency like VONT can help guide you.
Leverage students for content creation: Content creation is so vital, but very time consuming. Many marketing teams are strapped for time and budget resources to create content within their own teams. If you aren't already, consider leveraging student workers or volunteers to create content on your behalf. They will understand what is popular and effective with their peers, and in turn, the content will be authentic and carry more weight in your promotions.
Be where students are and focus your efforts
There is a disconnect between the platforms used most commonly by higher education marketers, and the platforms where students can be found. For example, 76% of prospective students say they use YouTube regularly, but only 21% of institutions say they use YouTube regularly. And, 62% of prospects use TikTok regularly, with only 29% of institutions using the platform consistently (AMA Higher Ed Symposium, 2022). This disconnect represents a huge opportunity to get in front of prospective students with your institution's messaging. Research what platform(s) students are spending time on, and tailor your digital marketing investment accordingly. Software providers such as Sprout Social publish annual metrics on platform usage and demographics.
Implement local SEO
A specific subset of search engine optimization, local SEO, if activated correctly, can help to provide greater visibility for your institution in search engine results within your immediate local area. When local SEO strategies are implemented and executed precisely, it allows your institution to rank higher and appear more often in response to relevant local queries.
While local SEO is an obvious choice for business with a physical office location, it's necessary to take a slightly more nuanced approach for higher education. Local SEO is relevant to a 10 mile radius of a physical location. This could impact undergraduate enrollments, but we see the potential for impact to be much higher for local secondary school students looking to enroll in academic summer programs, or continuing education, part-time graduate studies. Additionally, your competition from other institutions is going to increase the more densely populated your geographic area is. Local SEO may not be a "must do" for larger universities drawing from a national pool of applicants, but could have interesting implications for smaller schools with niche program offerings.
Explore and test new platforms and ad types
This will continue to be true as long as digital marketing platforms continue to innovate and roll out new features. It's vital to test different forms of advertising as well as different platforms, measure the results, and adjust your strategies if necessary. When doing this, consider your audience and what they might respond best to so that you go in with a basic framework for your paid advertising efforts. View new platforms and ad types with a cautiously optimistic but critical eye. Those with a "test and refine" mindset combined with a comfort level for "failure" will be well-positioned to adapt to new happenings in the digital marketing world.
Regular website review and optimization schedule
If you haven't already, you should establish an ongoing process to review and continually improve the user experience of your website with the goal of improving performance and increasing applications. Keep on top of what content and information you have in the market. Inaccurate information erodes trust. For example, if you are running a re-marketing campaign to website visitors and including a date for classes to begin, make sure you're updating that date as the class start dates occur.
Seek expertise where you need it
You can't expect yourself or your staff to keep track of every change in the enrollment marketing world and become an expert in all the tactical elements of your marketing plan. That's why working with an agency on specialized and complex tactics like digital advertising, SEO (search engine optimization), CRO (conversion rate optimization), and content marketing can be a valuable investment. Agencies have the resources and experience to understand the landscape and to build a strong strategic framework for your marketing efforts and ensure that they are implemented correctly. That way, you and your staff don't have to stress so much to keep on top of things.
There you have it! Enrollment marketing is a dynamic process and it looks like big changes and new challenges are going to keep coming. But, with the right knowledge, a willingness to continue learning, keeping your plans nimble and agile, and a basic understanding of the dominant trends, you're sure to turn out a powerful enrollment marketing plan for 2023. Happy New Year!
About VONT Performance Digital Marketing
At VONT we believe that change is the only constant in the digital world – and that excites us. When tools and environments are constantly changing, new opportunities to help our clients achieve success are constantly arising. Each new advertising technology, social platform, or design approach allows us to improve on the results we achieve for our clients.
We believe in this idea of continual fine-tuning so much that we named our company VONT, which means to achieve exponential improvement in incremental steps. It is our core belief, and the reason why we are not simply a web design company or simply a digital advertising agency, but rather a long-term, single source partner providing a comprehensive array of web development and digital marketing capabilities.