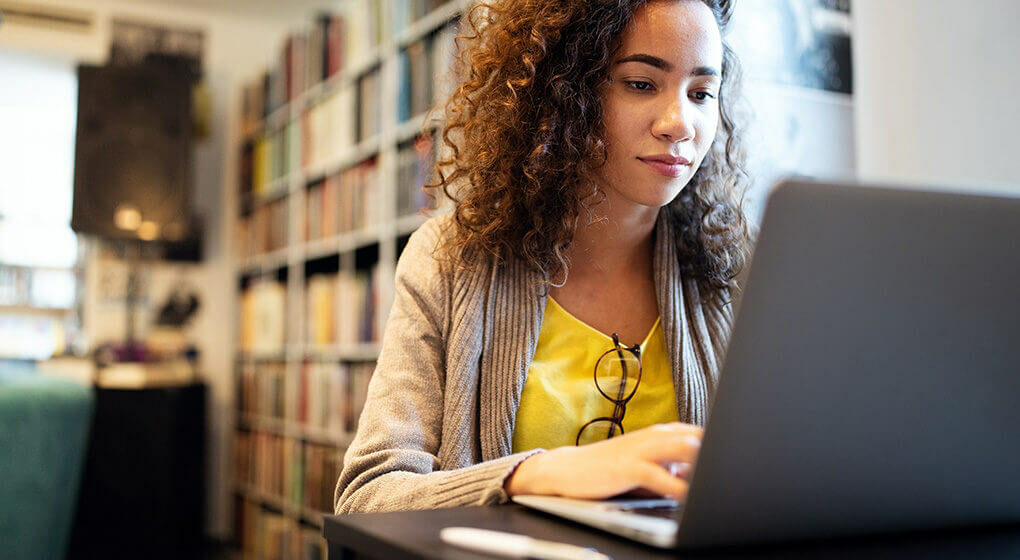 Tried and True Ways to Make Your Higher Ed Digital Marketing Successful
Digital marketing for higher education is constantly changing as new technologies and marketing techniques emerge. In fact, it can be downright impossible to keep track of all of them. The good news is, you don't really have to. At VONT, we believe that focusing on a few tried-and-true practices and utilizing the right digital tools can vastly improve your marketing efforts. Today we're going to keep things simple and focus just on our top six tips for higher ed digital marketers in 2021. We asked our higher ed digital marketing experts to list the key things they wish higher ed marketers knew before launching their marketing efforts, and these six tips are the result. Let's dive right in!
Tip #1: Curate your list of ad placements.
The awareness stage of the higher ed enrollment funnel is super important for attracting prospective students. There are many key tools and strategies you can use to help target your content for the appropriate audience and tell your program's unique story. Google display ads is one of those essential awareness tools because of its streamlined audience-targeting capabilities and the ability to generate strong leads. However, you have to make sure that you put in a concerted effort to curate your list of ad placements to avoid placement in sub-optimal locations.
For example, without deliberate curation, your ads could end up on sites that have high traffic but are contextually irrelevant for your program. This can cause a lack of high-quality leads, or "trash" clicks on your ads made by bots. Additionally, some apps can format your ads so that the "learn more" button is right next to the "exit" or "hide" buttons causing unintentional clicks away from your content.
Therefore, ensuring that your display ads are well-curated, appearing in the most appropriate places, and designed for ease of use and high functionality will help generate higher quality leads for your program.
Tip #2: Invest in building brand awareness and equity.
This tip is especially important for new programs or institutions that aren't as well-known. Capturing prospective students' attention early on in their search for a "good-fit" undergraduate or graduate program is vital, especially in 2021 with numerous programs having a strong digital presence and high competition among similar programs.
When a prospect is searching for a specific program and your ads are displayed alongside competitor ads, the prospect is much more likely to click on your ad if they recognize your name and either have neutral or generally positive associations with your program. You can achieve these positive associations by investing in strong, methodical awareness campaigns. Not sure where to start with this? Consult your marketing team or agency for next steps.
All in all, many prospects start and end their search for a program with a limited number of schools they perceive as a good-fit for them. Without awareness and equity, your brand won't be in students' initial consideration set and your program will be overlooked even if it might've been a great fit for that student. Awareness building is the key to recognition success and building relationships with potential students.
Tip #3: Don't overlook traditional media.
While digital marketing channels are definitely expanding, and it can be tempting to focus on new channels in order to reach the current generation of tech-hungry college-age students, it's important to not overlook traditional media. Television, radio, and even print campaigns can still be highly effective at reaching prospective students, particularly in your geographical region.
There is a current debate among marketers about whether digital and traditional marketing can be used effectively together to build brand awareness and equity, and the general consensus is yes, they absolutely can. At VONT we believe that every marketing tactic has its purpose and is meant to compliment one another– a strategic combination of display ads, social media campaigns, streaming media campaigns, over-the-top-television (OTT), and traditional media is often the strongest approach to reaching and educating prospects about your program.
Tip #4: Don't wear your audience out.
As your digital campaign mix becomes more complex, you may start to notice that some campaigns are effective but inherently have high frequencies. This can wear out your audience and cause diminishing returns for you in just a few weeks. So, embracing these patterns of increasing and decreasing interest and staggering your campaigns is a great tactic.
Refreshing ads regularly, and/or serving up a rotation of ads are always best as frequencies get higher. As the audience's interest starts to wane, rather than turning ad spend down to serve up ads at a lower frequency, consider flighting campaigns to give the audience a rest. If you acknowledge that your results will likely trail off over time, you can concurrently learn your audience's patterns and adjust accordingly to achieve higher levels of success.
Tip #5: Test new platforms, but also keep an eye on new capabilities of existing platforms that you have not yet tested.
It's important to watch for and consider testing new platforms as they become available, particularly because new platforms can address changing customer behaviors and new marketing trends. However, it's also vital to watch for changes to platforms you've used before or explored but may have passed on. Platforms change over time, so an existing platform capability that you decided not to test last year may now offer more robust and attractive options worth checking out. Hulu's and Spotify's transitions to self-service platforms are great examples of this.
One important change to look for is a reduction in minimum spend, meaning that you can leverage these new platforms' audience-targeting abilities to not only reach a more engaged audience, but also use less of your marketing budget in a more impactful way.
The bottom line is that it's worth having an open mind about old and new platforms: test the new ones, but keep apprised of any beneficial changes in the originals.
Tip #6: Measure campaign performance throughout the entire recruitment pipeline.
Measuring campaign success every step of the way is your key to understanding overall effectiveness. When a lead becomes an accepted student, they are often moved over from a recruitment or admissions CRM to a different student information database. Oftentimes, the UTM code data that stored lead source information can get lost in the transfer process, causing you to lose vital information about what marketing tactics helped move the student through the enrollment funnel.
Integrating your recruitment CRM with your CRM for accepted students is an important step towards understanding how an enrolled student came to know about and eventually apply to your program. In turn, integration allows you to understand the quality of leads by platform, campaign, and other metrics, allowing you to target your marketing efforts and budget to the tactics that you are certain are already working. Over time, you can also make sound ROI calculations that include cost of acquisition and average lifetime value of a student, along with other known cost metrics for serving that student.
Some Key Takeaways about Higher Ed Digital Marketing
Keeping these six tips in mind can help you build awareness and generate quality leads for your program, while also giving you a better understanding of what campaigns, platforms, and strategies are working (and which ones aren't). This will help you streamline your marketing strategies to maximize your efforts in the right places at the right times, and also make the most out of your budget.
---
About VONT Performance Digital Marketing
At VONT we believe that change is the only constant in the digital world – and that excites us. When tools and environments are constantly changing, new opportunities to help our clients achieve success are constantly arising. Each new advertising technology, social platform, or design approach allows us to improve on the results we achieve for our clients.
We believe in this idea of continual fine-tuning so much that we named our company VONT, which means to achieve exponential improvement in incremental steps. It is our core belief, and the reason why we are not simply a web design company or simply a digital advertising agency, but rather a long-term, single source partner providing a comprehensive array of web development and digital marketing capabilities.
In short, we're here so that our clients achieve success in the ever-changing digital world. If you'd like to learn more about VONT and the work we've done with our client partners, visit our Work page. Or, if you have a question, contact us. We'll get right back to you!