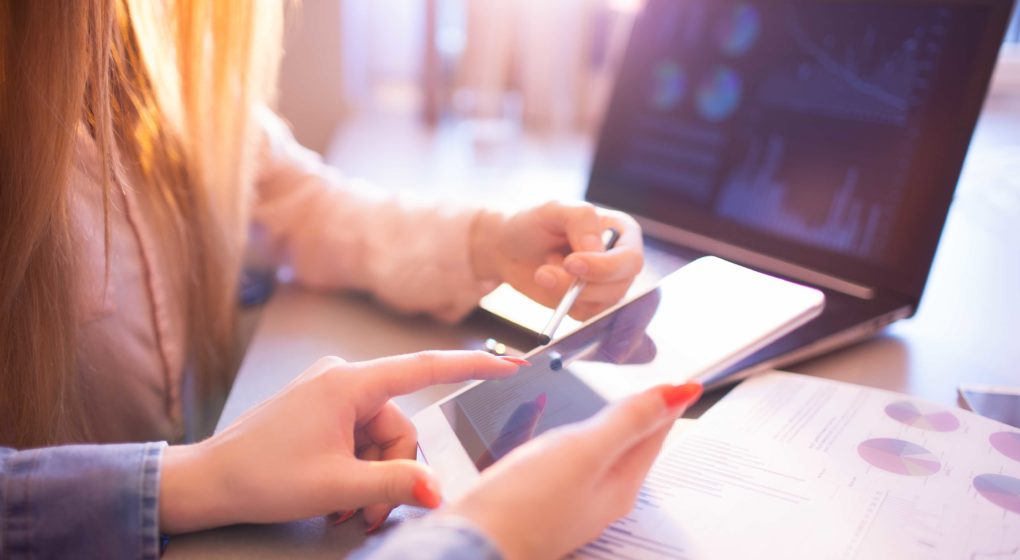 If your college or university is fortunate enough to have an internal digital marketing team, but is challenged with demanding enrollment goals, making the choice to work with a higher ed digital marketing agency can be practical and beneficial. Before looking to outsource part or all of your digital marketing, it is important to identify exactly where your team needs support. From there, it's critical to find the right agency partner that understands the higher ed market and is willing to collaborate with you to meet your specific needs. This will ensure that, together, you're building a long-lasting and meaningful relationship that can meet your institution's goals of today and have the capabilities to meet your future needs.
Based on our experience working with higher ed clients in the undergraduate and graduate space, we believe that digital marketing is one of the most effective channels for generating prospective students, applicants, and increasing yield. It's the most popular place for all types of prospects to research and discover their higher ed options. Digital marketing is a rapidly expanding and complex landscape – with new ad networks and formats popping up, increased targeting capabilities, and ever-changing policies surrounding privacy – it is undoubtedly hard to keep up.
Many colleges and universities have some internal knowledge and experience in organic and paid digital marketing, but many still struggle with missing capabilities, competencies, or capacity. When faced with any one of those challenges, partnering with a digital marketing agency can be beneficial. We've identified our top five reasons why partnering with an agency on your higher ed digital marketing can boost your internal results.
1. Staying ahead of the curve with digital marketing trends
One thing we know for certain in digital marketing is that change is constant. Partnering with a digital marketing agency for your higher ed recruitment goals can help your institution stay current on algorithm updates and explore emerging opportunities like programmatic and over-the-top television (OTT). It can be challenging for internal teams to learn all the details of new options and develop a point of view on which ones are worth testing; working with an agency that works across a broad portfolio of clients and industries provides this added benefit. This is in our DNA at VONT. We make it our job to stay up to date and leverage our relationships with top platforms, such as Google and Facebook, to benefit our clients and help them reach their goals.
2. Offering a different digital marketing perspective
Partnering on your digital marketing with an agency also brings an additional perspective to your institution. Agencies can review your website, marketing strategies and more, to provide guidance and insight to ensure your institution is making smart decisions that are cost-effective and moving towards your goals. Having a digital marketing agency partner also means you have someone to bounce ideas off of and help troubleshoot issues that may arise. When launching a new program, for instance, we are able to advise our higher ed clients on appropriate marketing budgets to achieve their enrollment goals with a positive return on investment (ROI).
3. Helping to develop a higher ed marketing plan with the best mix of tactics
The benefits of staying ahead of the curve, paired with industry experience, means that a digital marketing agency can offer recommendations from a wide breadth of tactics to best support marketing strategies and achieve marketing objectives. This depth of experience and expertise in optimizing campaigns also helps you maximize the ROI from your budget. A digital marketing partner will help you build a strong foundation and allow you to remain nimble to keep up with the pace of change.
Working in partnership with a digital marketing agency creates a powerful team. We believe that your knowledge of your school, students, programs, and priorities contributes greatly to campaign selection, design, and success. Together, we recommend developing and implementing a plan that includes the best mix of tactics to drive more qualified leads to hit those enrollment goals. Oh, and we know from experience that those tactics will evolve over time as you test, optimize, and select new options and opportunities as they arise.
4. Additional services to offer in times of need
When looking for a higher ed digital marketing agency, it is important to consider their overall service offerings, regardless of your near-term needs. Look for a partner who offers comprehensive digital marketing services including web development, design, landing pages, social media, search engine optimization, content marketing, and more. While these services may not be something you think you need today, having a relationship with an agency with these capabilities can come in handy. There have been a number of occasions where projects like a content management system migration or a new program launch overwhelmed a client's internal team and we were able to step in to help with coding or quickly launch a core set of campaigns to take the program to market. These are typically not long-term projects and can be provided on an as-needed basis, but just knowing that your agency has your back and can grow with your needs as you grow provides peace of mind.
5. Accountability drives success
One area we find underappreciated by most colleges and universities partnering with an outside agency is how they are able to track and measure results within their own systems. Digital marketing agencies should be able to track beyond how well your institution's website is performing. They can help define and organize how your school tracks leads through to enrollments and be able to report, with confidence, where students came from, how they first connected with your brand, what compelled them to become a lead, and more. This provides accountability for the agency and your internal team to measure the ROI for each source of students in the mix. Think of it as a report card on the efficacy of each campaign that can be used to further guide improvements to the campaigns and their ROI.
The Takeaway
We find that our most successful relationships with higher ed clients are the ones that are collaborative and are built on a mutual, solid foundation of trust and respect. Working with the right digital marketing agency partner can quickly add value and complement your internal efforts to reach enrollment goals and supporting goals for visits, applications, yield and melt. Building a trusting partnership with a solid agency will ensure your institution is leading trends, making good decisions, and using an effective blend of tactics. There's also comfort in knowing that when times are hectic and support is needed during an intensive project, someone who knows and understands your college or university is there with the skills and expertise to help.
If you'd like to find out what it's like to partner with VONT for your higher ed digital marketing, contact us to request a free 60-minute consultation.
---
About VONT Performance Digital Marketing
At VONT we believe that change is the only constant in the digital world – and that excites us. Over the years, digital marketing has played an ever-growing role in higher education recruitment. From lead generation for inquiries, campus visits, and applications to increasing brand awareness and student yield – digital marketing and ongoing optimizations can have a significant impact on the objectives that confront today's higher ed marketer.
We believe in this idea of continual fine-tuning so much that we named our company VONT, which means to achieve exponential improvement in incremental steps. It is our core belief, and the reason why we are not simply a web design company or simply a digital advertising agency, but rather a long-term, single source partner providing a comprehensive array of web development and digital marketing capabilities for higher education clients.
In short, we're here so that our clients achieve success in the ever-changing digital world. If you'd like to learn more about VONT and the work we've done with our higher education clients, visit our Work page. Or, if you have a question, contact us. We'll get right back to you!