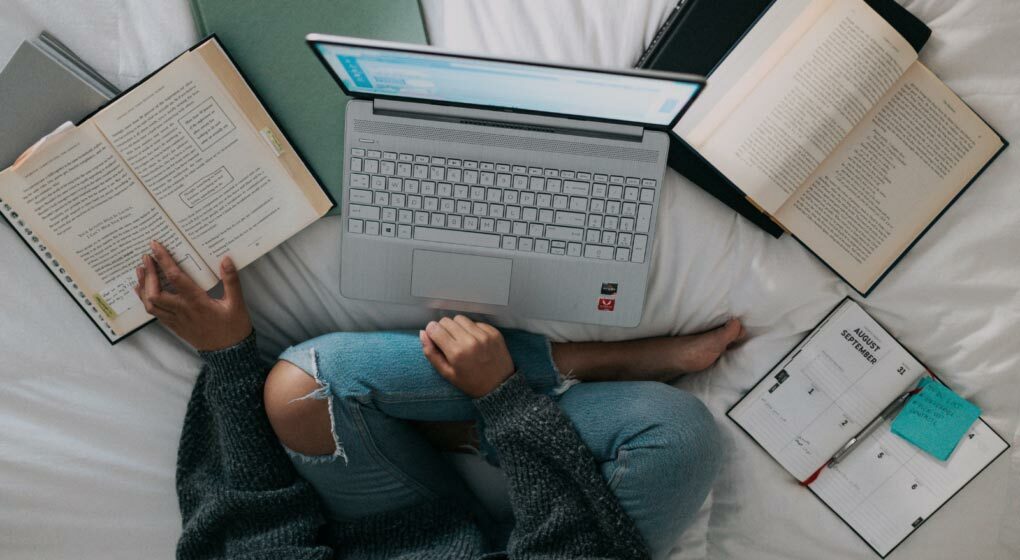 Oftentimes as higher ed marketers, we focus on creating the content that we want our prospective students to read, instead of asking ourselves, what do they want to know? What questions can we answer for them?
It seems as though the two should be one in the same — you want to write content about your institution and expound on its merits, and aren't prospective students looking to learn just that? But realistically, lots of those prospects are still considering whether to even go to college, the pros and cons of online vs. classroom learning, and if the investment is actually worth it.
One of the pillars of higher education marketing is creating content that engages and drives prospective students to request more information and, ultimately, apply. Especially in an environment where much of the "getting-to-know-you phase" happens digitally, the content you create is how you capture prospective student leads, nurture them, and ultimately compel them to visit your campus and apply to your school.
After doing some digging of our own, we've discovered that some of the most commonly searched terms by college-aged students are things that most institutions probably aren't regularly addressing in their content.
Perhaps it's time to shift your content strategy to be more student-centric, and cater your writing to the specific things they're searching for. This approach is two-fold, because it not only answers the most pressing concerns of students today, but it also makes you a valued and trusted academic partner.
So, what are students searching for?
Common Search Terms in Higher Education
In our research, we've noticed that the most common search terms are moving towards more value and outcome-based keywords, often relating to the applicability of a college degree, the return on investment (ROI), and what to study to make the most money.
Here's a breakdown of some of the most commonly searched terms (and similar terms) to give you an idea of what prospective students are curious about these days:
You'll notice that these terms are not focused on a specific program or degree, but instead, more on student sentiment. This suggests that before you can teach a student about your specific institution and start making a case for why they should consider enrolling at your school, you have to convince them first to seek out a degree, period. And this starts with creating content specifically targeted towards their expressed concerns and pain points.
Writing with today's students in mind
The next time you're ready to create a fresh piece of content (anything from a blog post, to a newsletter, to an email, video, or social post), or you're doing a review of existing content, look at it through the lens of a prospective student. What concerns can you address, and what knowledge can you impart to help them feel better about making all of the big decisions they have ahead of them?
Let's take a closer look at one of these search terms as an example: 'is college worth it?' As an educator, you want to scream, of course it is! But as a student considering spending many thousands of dollars on an education, you want to be totally sure it's the right decision. And the question is much bigger than it seems – whether college is worth it depends on many personal factors, including finances, location, accessibility, post-graduate success, and more. And today, there are even bigger external considerations, like inflation, the economy, and a societal shift away from traditional four year education to shorter, more affordable credential options.
Fortunately, by creating a piece of content or campaign targeted towards a specific student question, concern, or need, you're not just helping prospective students to feel more confident in making the decision to go to school, but you're helping your institution's SEO success by organically incorporating commonly searched keywords, and you're also getting another opportunity to share your school's unique selling points, personality, and how it could be the perfect fit for a prospective student. This is especially important and timely, since Google's algorithm dictates what content gets delivered to who in each scenario, and their recent update is heavily biased towards people-first (or in your case, student-first) content.
Flip your content creation process on its head
When creating your next marketing campaign, put yourself in the student's shoes for a minute. Instead of thinking about what new messages your school wants to share out with the world, consider: how can I create content of benefit to an undecided prospect? Or maybe, what can I create that will help prospective students make a decision to enroll at my university? There are so many concerns, hesitations, and questions surrounding higher education, and no doubt, your individual institution has its own perspective and answers. So take the opportunity to share those!
Do you offer online, hybrid, and/or in person classes? Expound on the merits of your unique offering!
Do you have a unique financial aid program, or especially competitive tuition rates? Be sure to share with those focused on affordability!
Do you have any data on graduates coming out of your school who get great jobs or impressive pay? Share the wealth!
Don't write the content you want to write, write the content that will appeal to what students are searching for – because those are the people you are searching for! And you want them to find you, get to know you, trust you, and ultimately, enroll with you.
The main takeaway here is that it's important to be an educated marketer. Don't just focus on what's important internally to your institution, but spend some time doing market research, and getting to know what's buzzing on social media, Google search, or other places that students spend time (and share their honest opinions). Each incoming class might want something different than the class before, so it's important to get familiar with each new class, their pain points, questions, concerns, and what will help move the needle for them.
And if you need help on how to gather and mine this keyword data and information, reach out to VONT's team of SEO specialists.
About VONT Performance Digital Marketing
At VONT we believe that change is the only constant in the digital world – and that excites us. When tools and environments are constantly changing, new opportunities to help our clients achieve success are constantly arising. Each new advertising technology, social platform, or design approach allows us to improve on the results we achieve for our clients.
We believe in this idea of continual fine-tuning so much that we named our company VONT, which means to achieve exponential improvement in incremental steps. It is our core belief, and the reason why we are not simply a web design company or simply a digital advertising agency, but rather a long-term, single source partner providing a comprehensive array of web development and digital marketing capabilities.