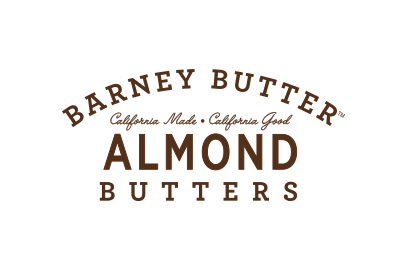 Digital Brand Building
How do you bring a brand personality to life digitally?
Barney Butter wanted a different type of e-commerce site, one that reflected and grew its brand, showcased its delicious product line, and helped its customers make purchases in brick and mortar stores as well as online. The mission was to create a fully responsive, richly branded, e-commerce experience. Through colors, texture, and typography, VONT built a site that doesn't sacrifice brand experience while delivering deep functionality.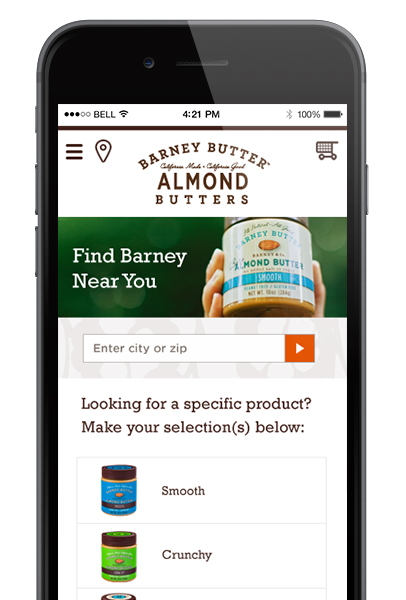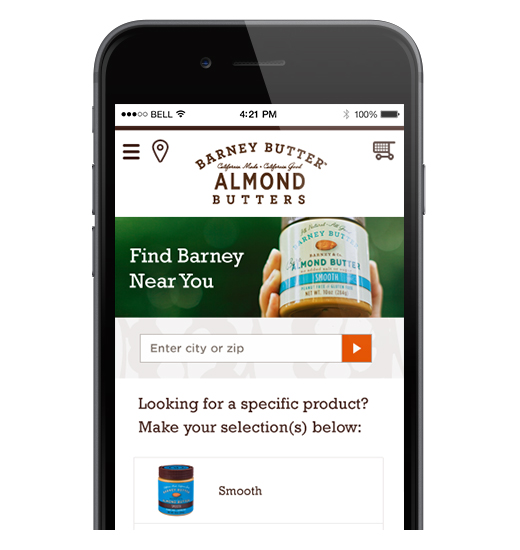 Shopping, Your Way
There are lots of commerce-focused sites out there, but we created one that lives its brand promise and puts the emphasis on connecting the user with the lifestyle of the brand. We've also enabled users to find their favorite flavor wherever they prefer, online or off.
A robust locator is available at all times reflecting real time shelf information across natural food and retail grocers and allowing users to find specific products nearby – not just a nearby store where Barney Butter is sold. So if you've got a hankering for Barney Butter Vanilla Bean + Espresso, you'll know exactly where to find it. For users who prefer the convenience of online, an intuitive e-commerce engine is woven throughout the site making any favorite product just an easy click away.
The result has been dramatic. Conversion rate increased by 19%, average order value increased by 21%.
 
The Barney Butter site isn't just about pretty pictures. It's about functionality and building a brand digitally.