High Peaks
Wanted: a microsite to launch quickly
Services
Information Architecture
Web Design
WordPress Development
Copywriting
Team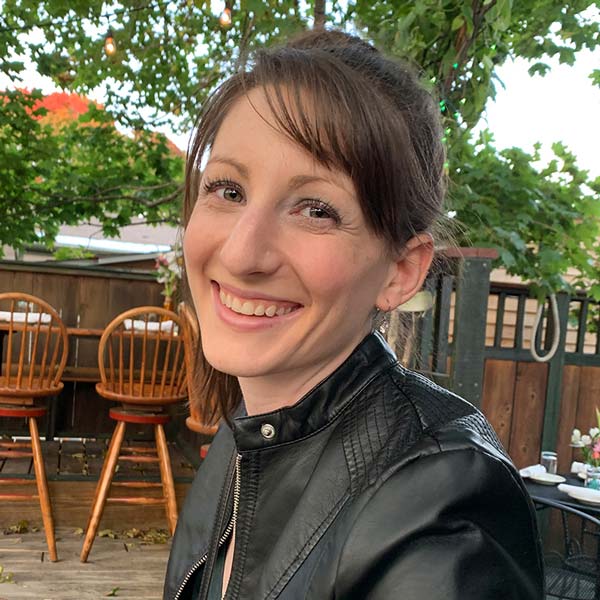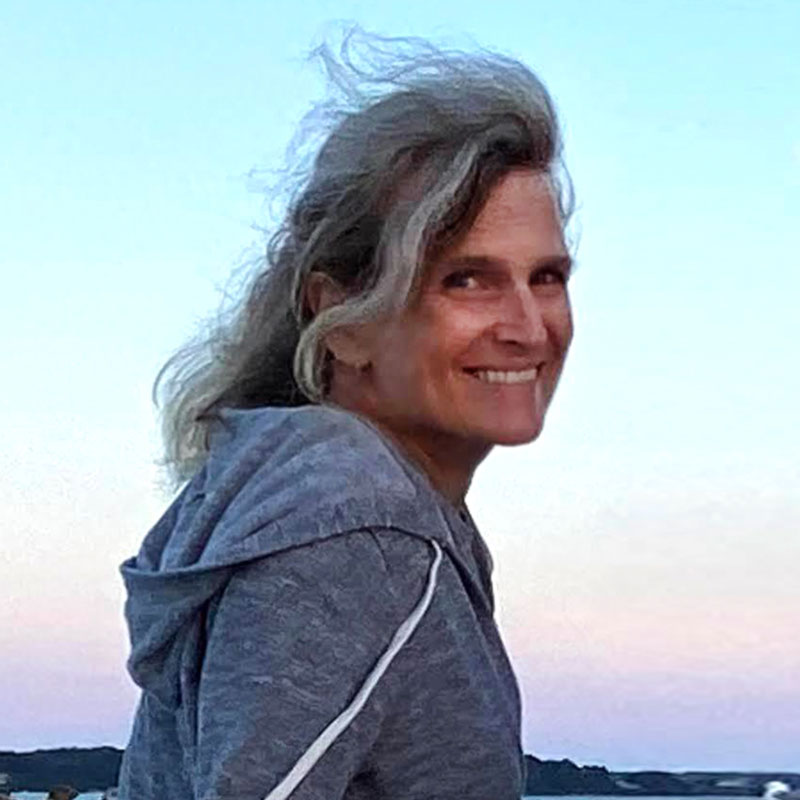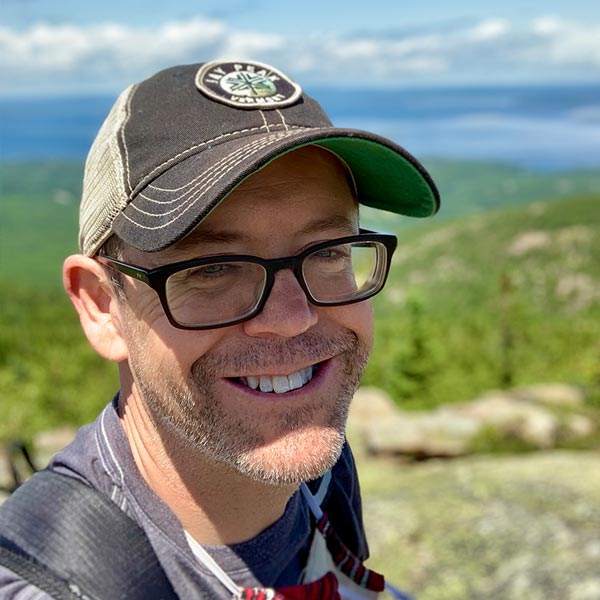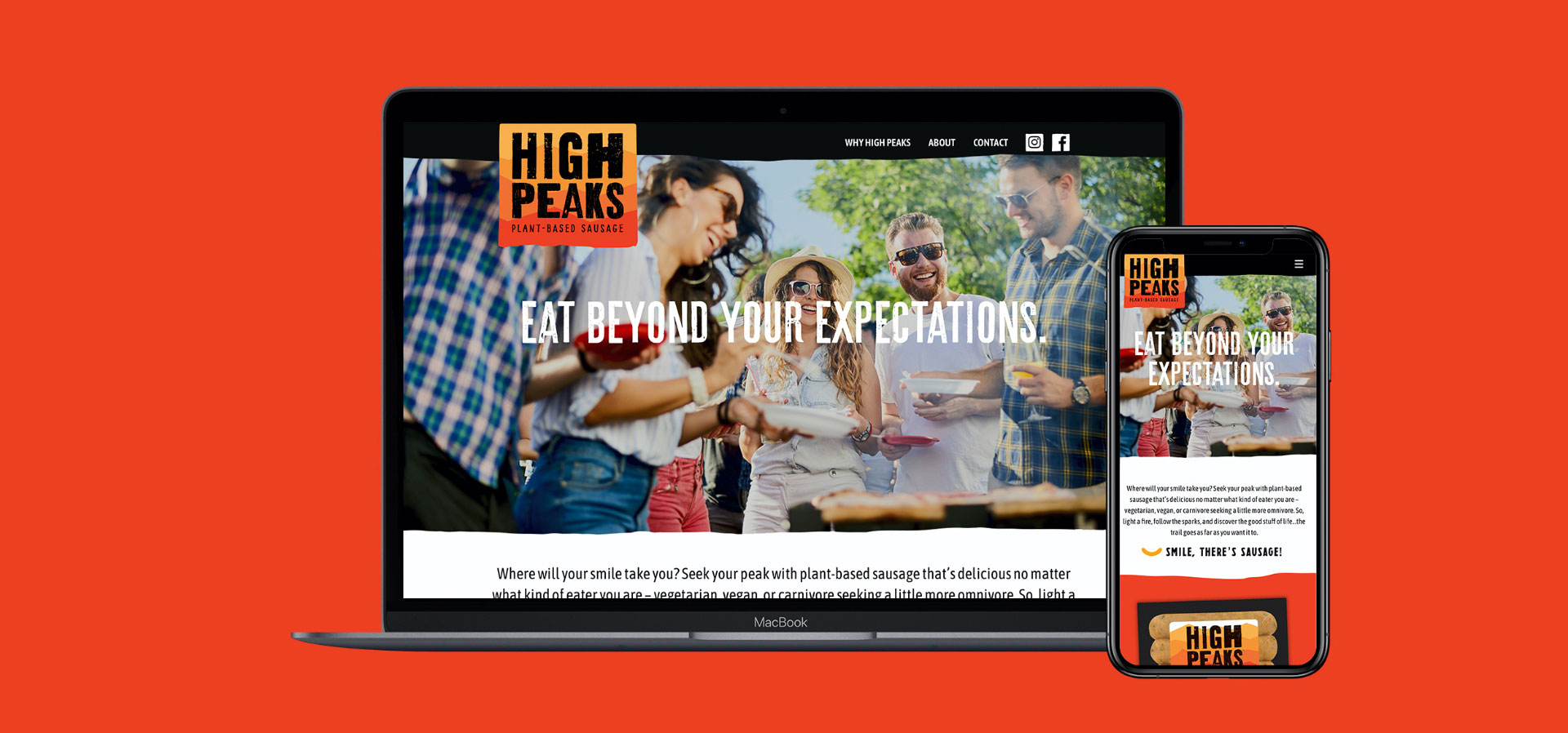 Discover the Good Stuff of Life
When third-generation sausage maker Stacie Waters took over the family business, she knew it was time to add a new sausage line to company offerings. Enter High Peaks Plant-Based Sausage.

With Ethos working on packaging and branding for the new sausage, VONT was tasked with creating a microsite that would reflect the new brand personality, give customers a place to go to learn about the product, and launch before products hit the shelves.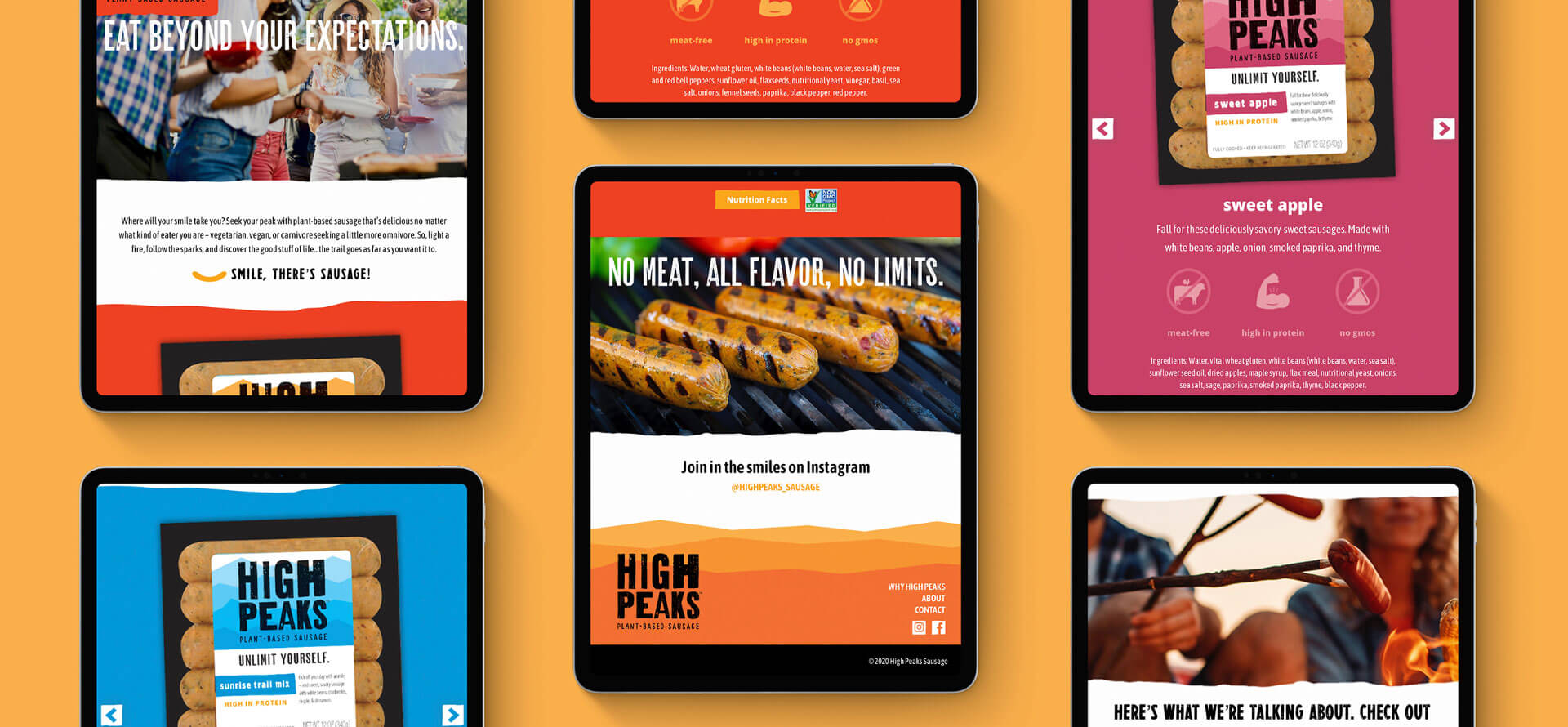 #NoLimits
VONT hit all the marks. A four page microsite was developed quickly without sacrificing important content. Stock photos that reflect an active, healthy lifestyle were chosen over a time-consuming photo shoot. Foregoing the usual ".com" URL extension, the new site carries ".life" in its new address, providing yet another expression of the brand's personality.

Eat beyond your expectations
Instead of creating individual pages for each of the four flavors of sausage, all flavors appear on individual tabs on the homepage. To create the feel of individual pages, backgrounds and logos change color throughout the entire page depending on which tab is clicked on.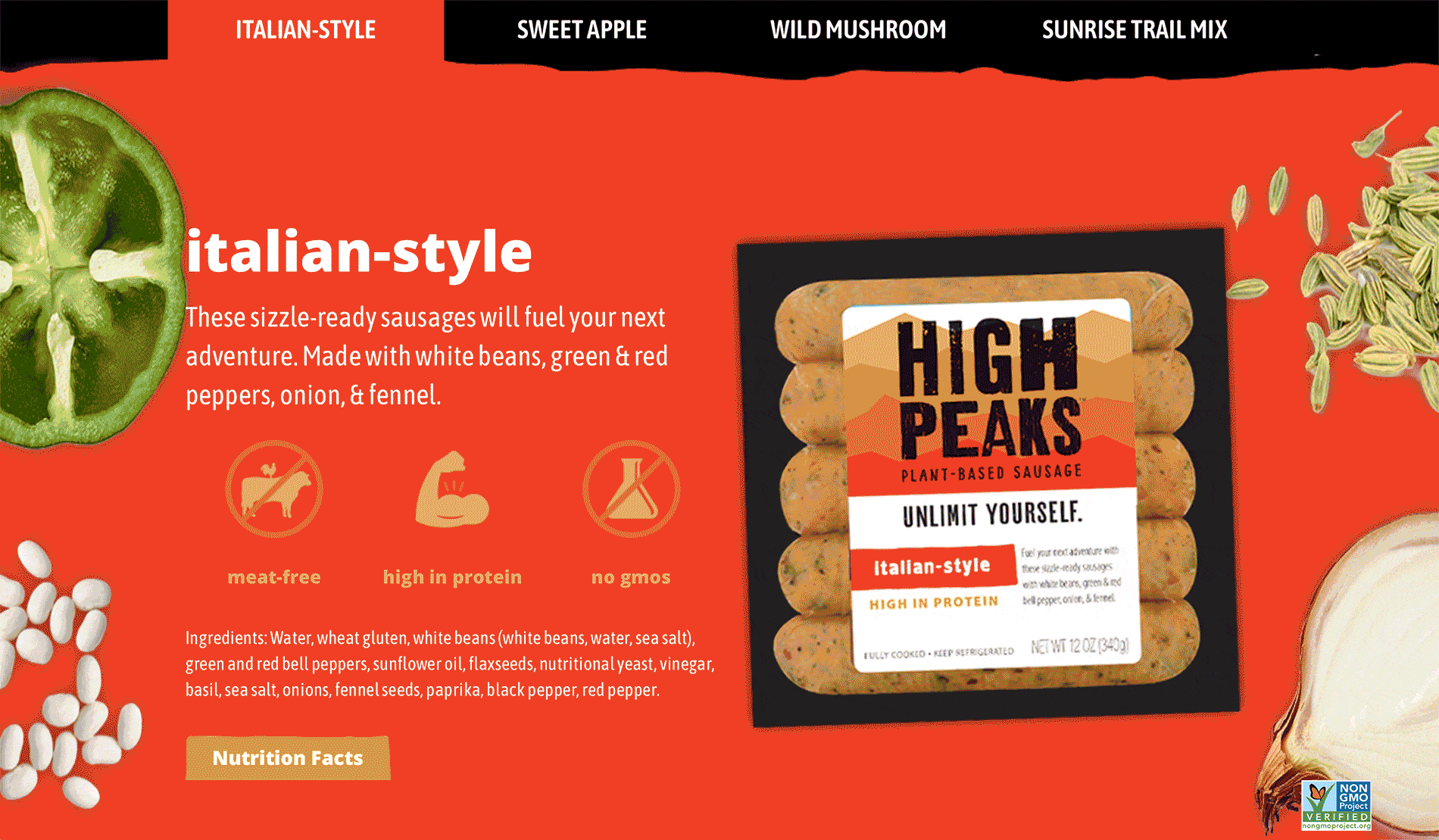 ---
Frank-ly (pun intended), we think the microsite is just as delicious as the sausage. #Nolimits