Heatable
Shaking up the home heating oil market
Services
Web Design
WordPress Development
Search Engine Optimization
Copywriting
Social Media
Content Hub
Team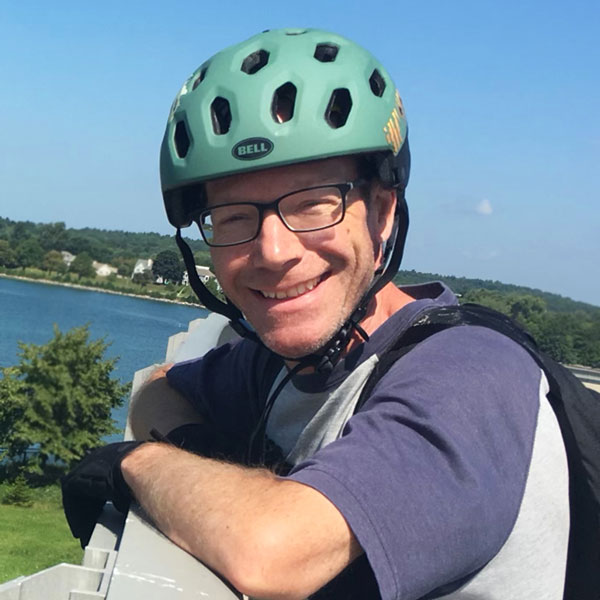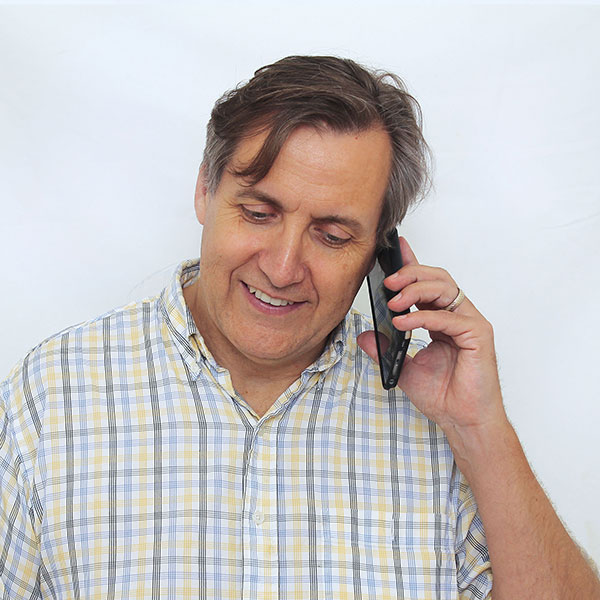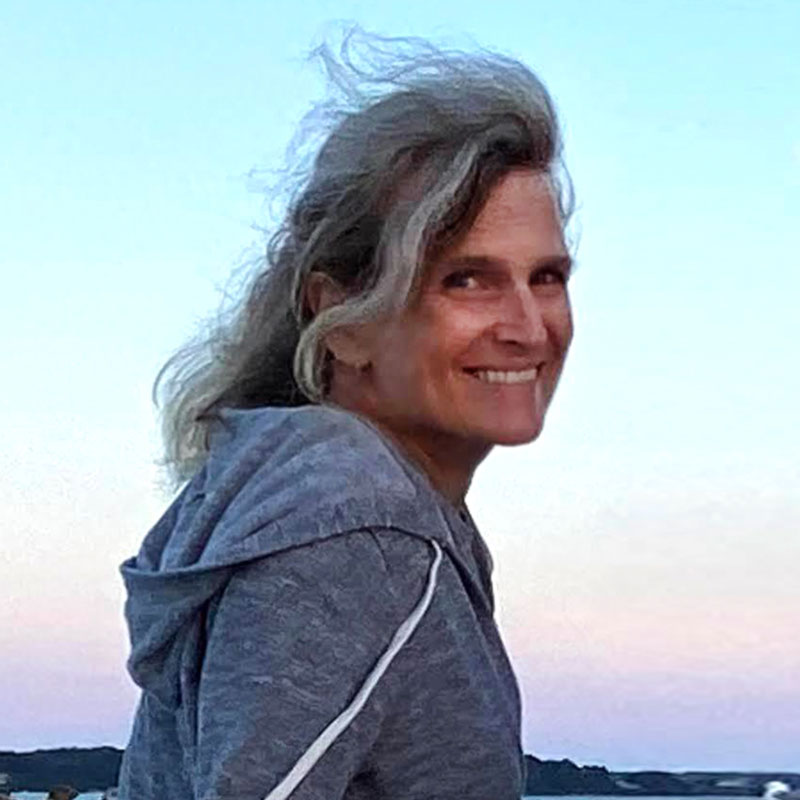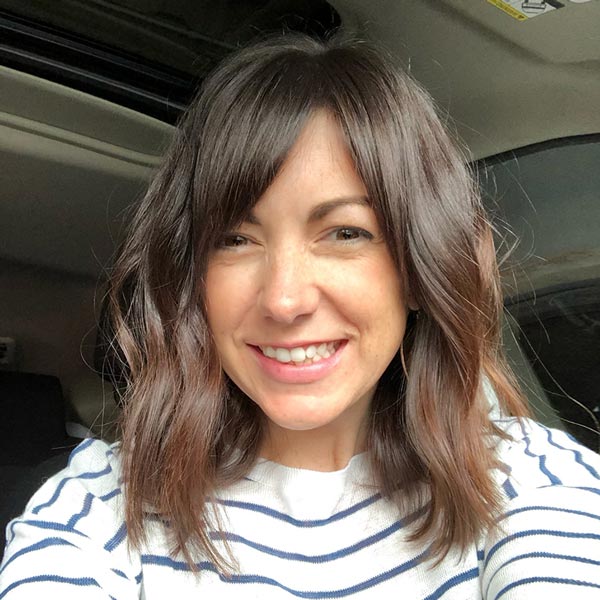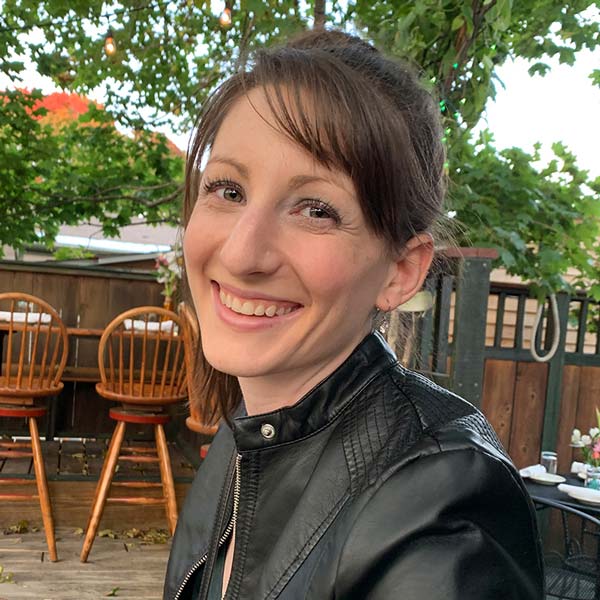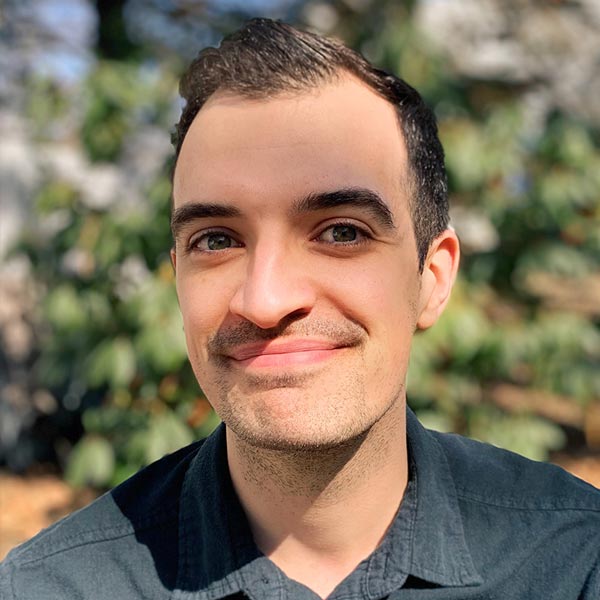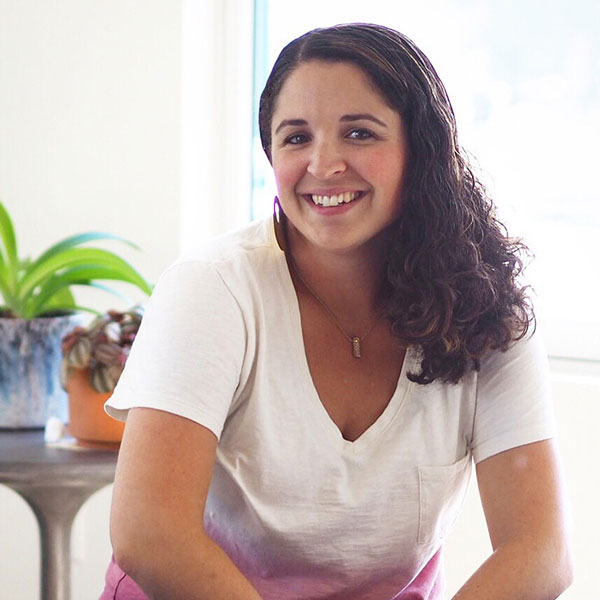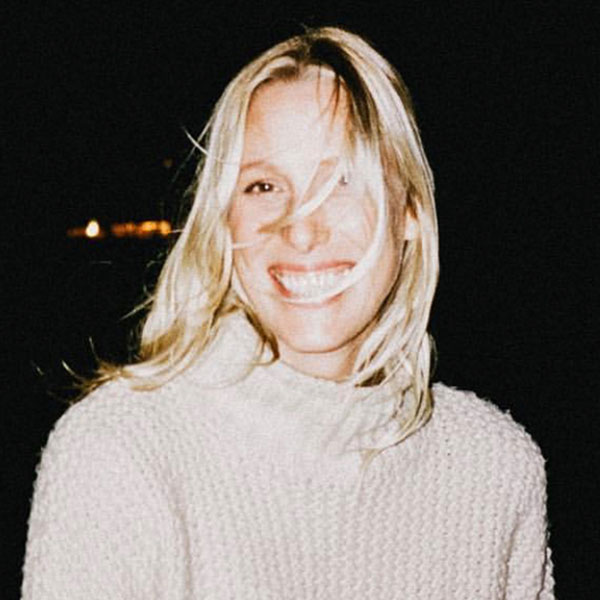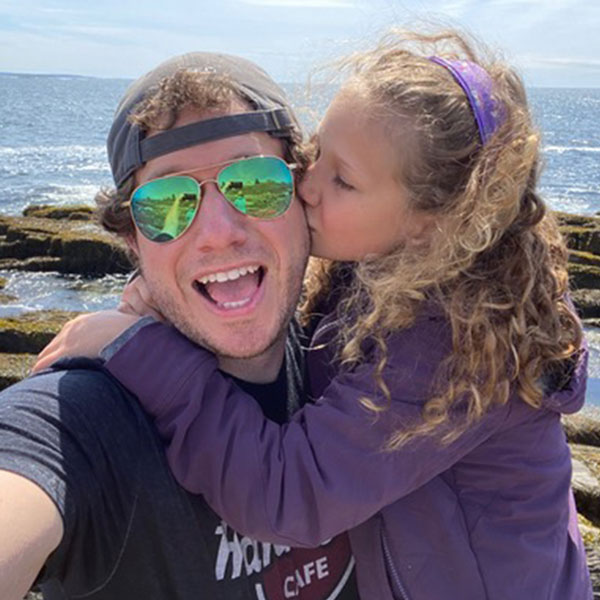 ---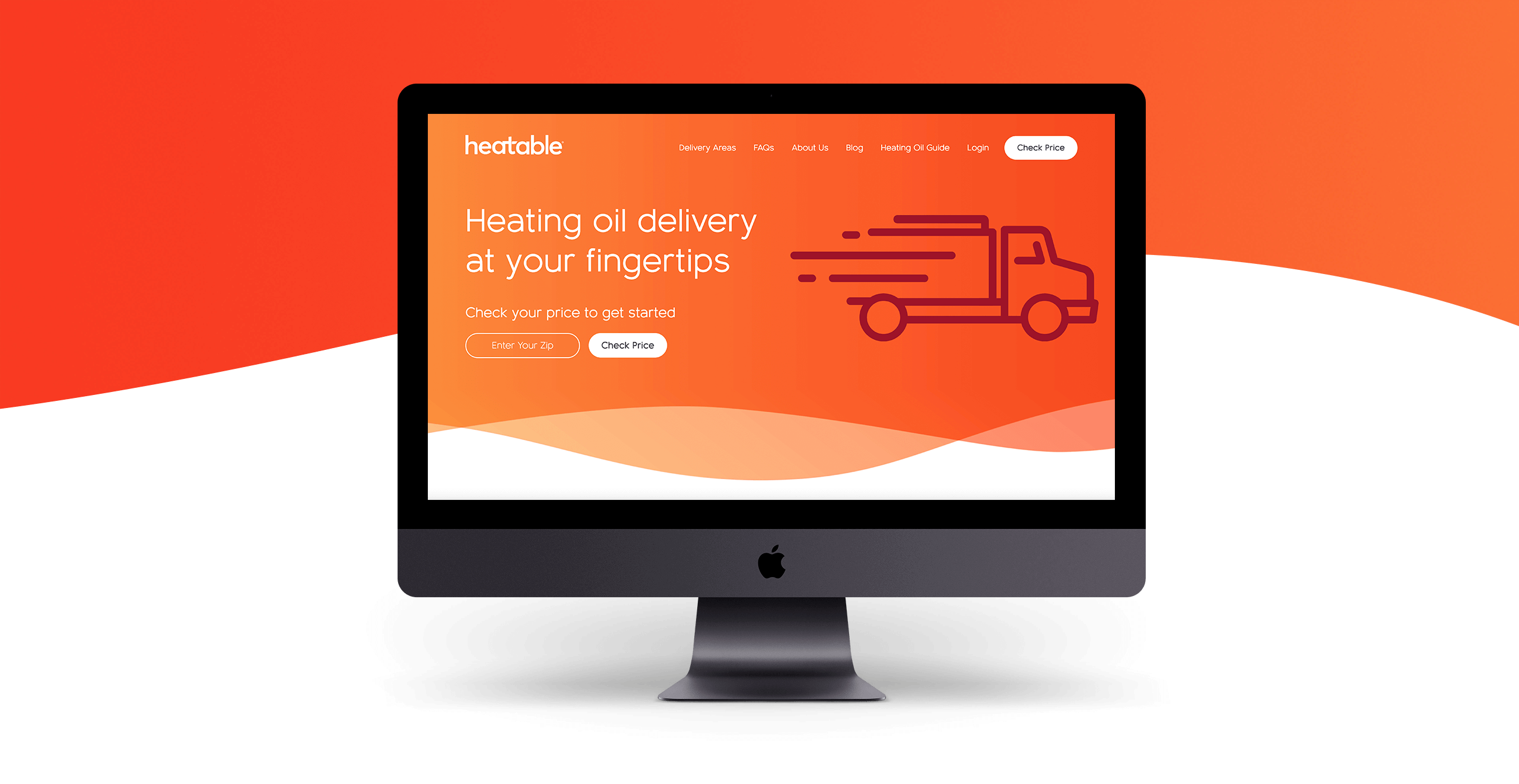 ---
How do you improve organic search?
After providing start-up home heating oil company Heatable a firm digital foundation, it was time to turn up the heat and get the word out to a broader audience.
With its own app that makes ordering low-priced home heating oil a breeze, Heatable was crushing it with its customers. Not only were their customers providing rave reviews online (in just a couple of months more than 100 of them had left 5-star reviews on Google or Facebook), they were spreading the word about the new company.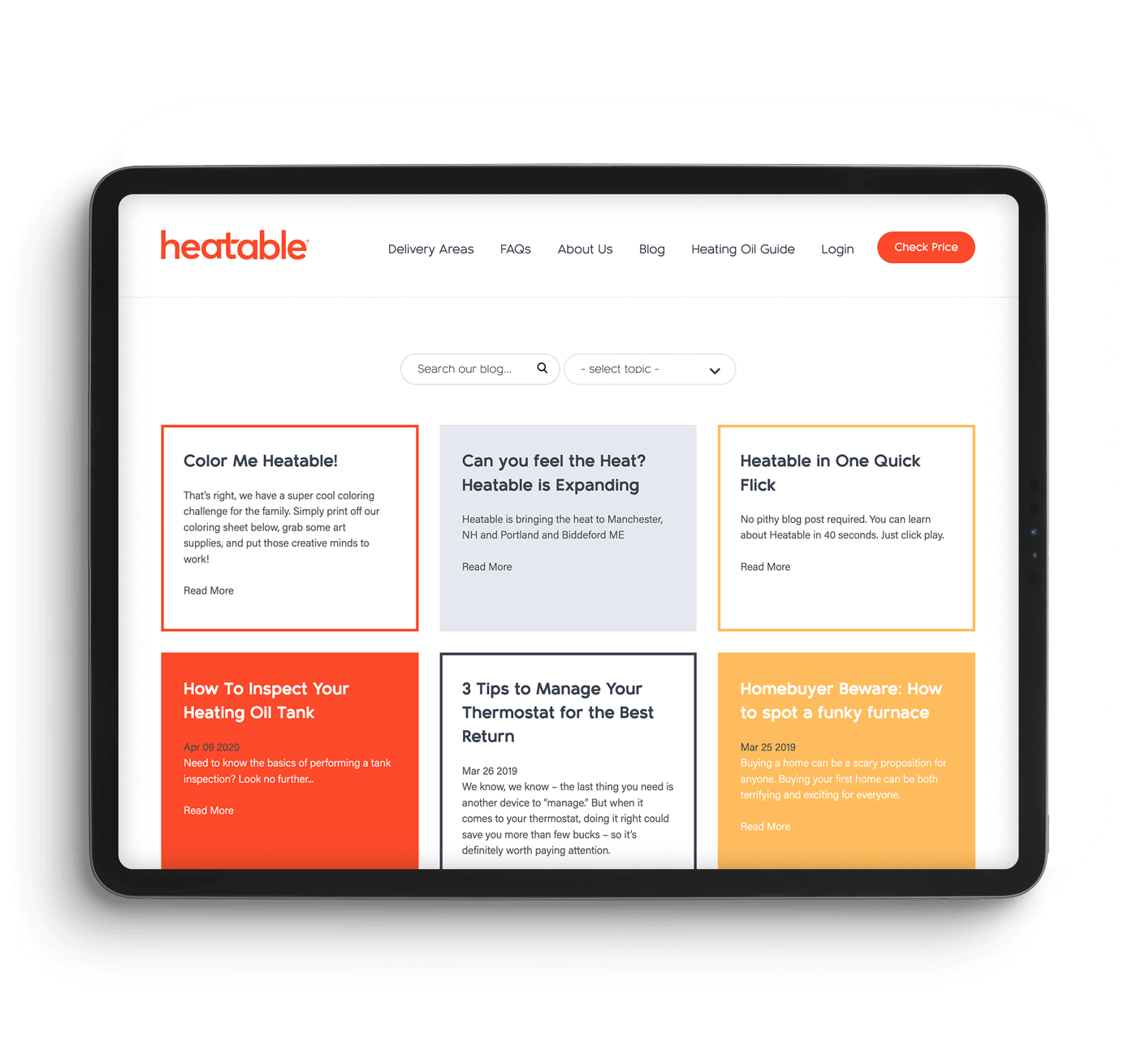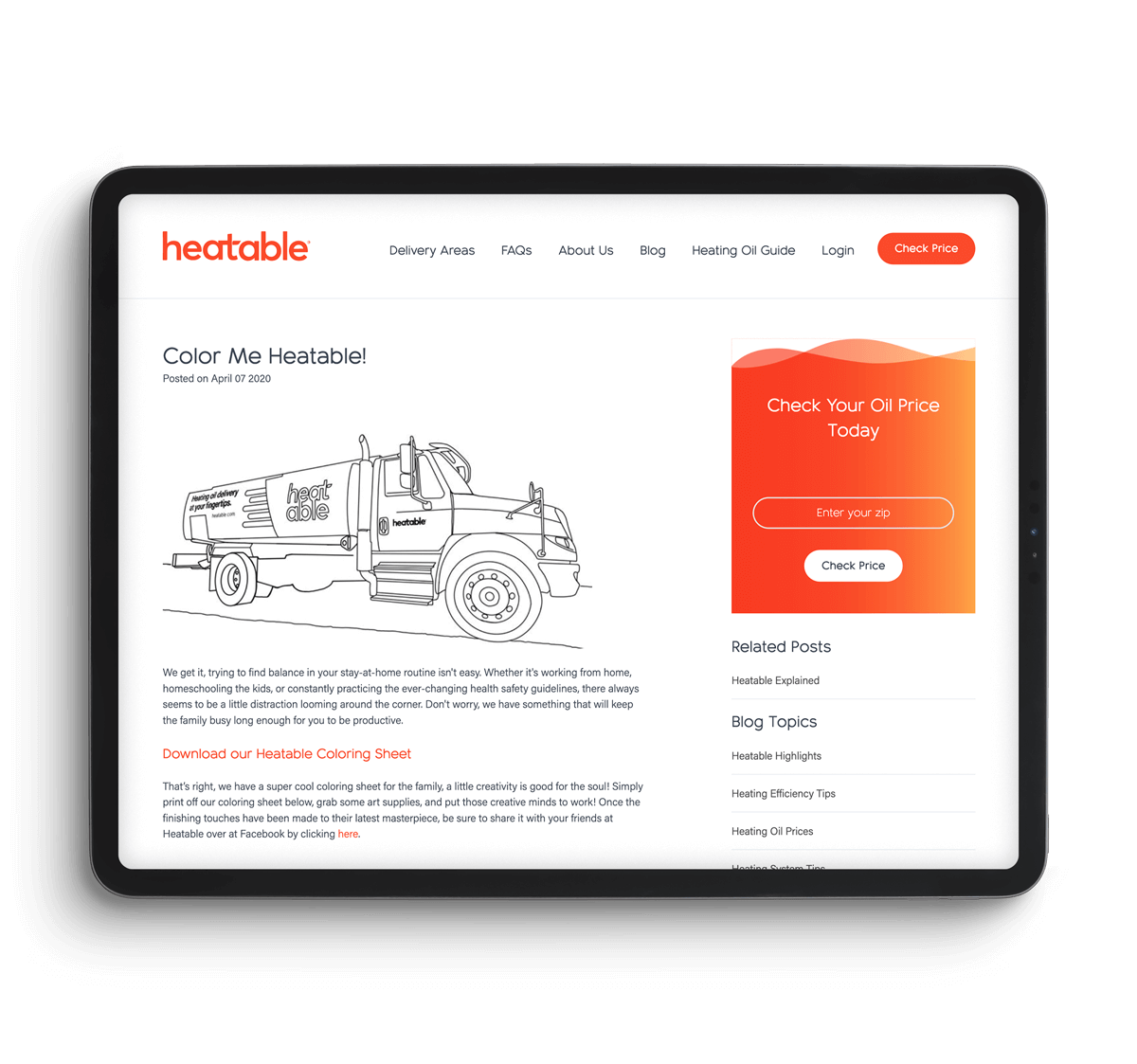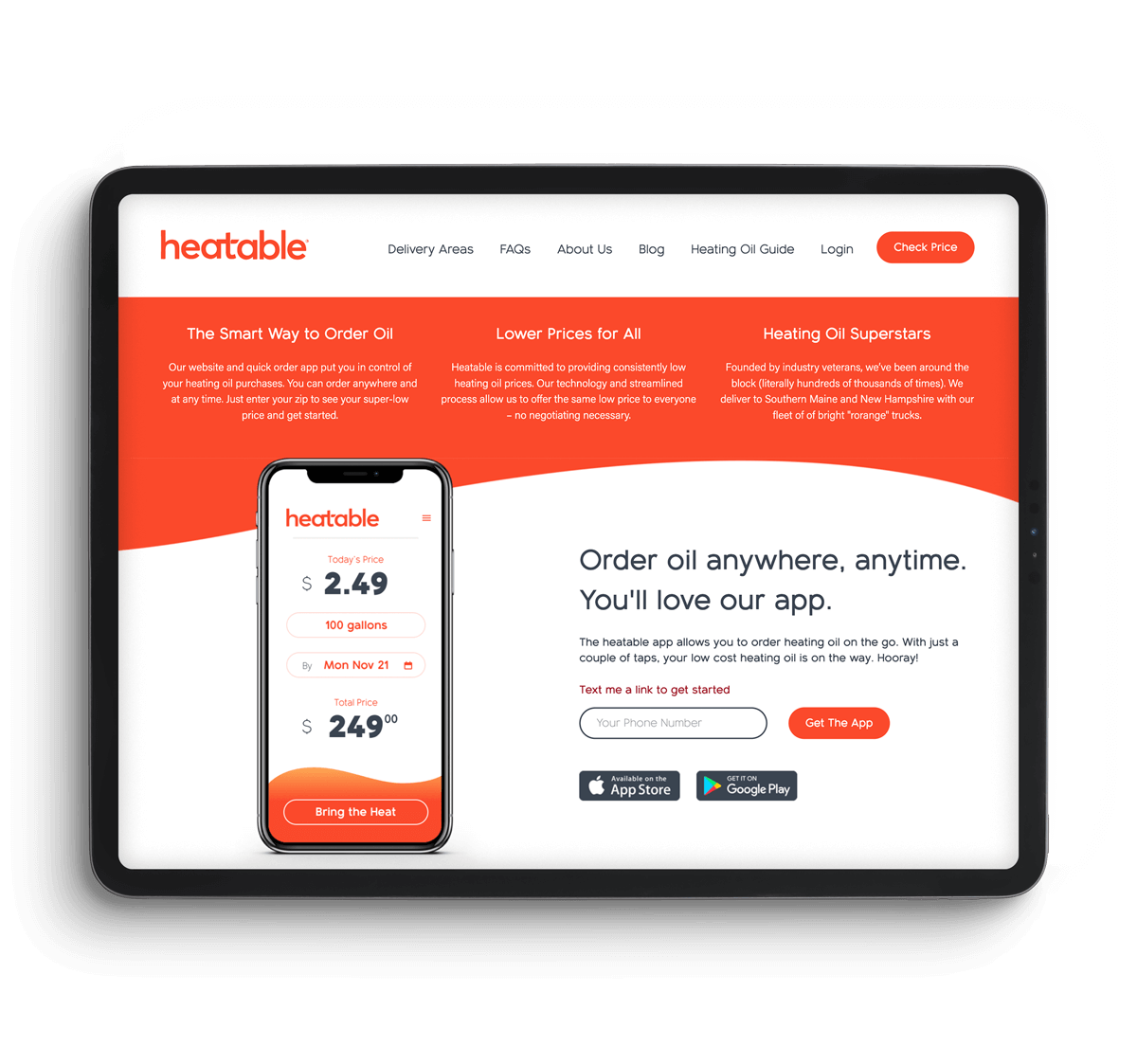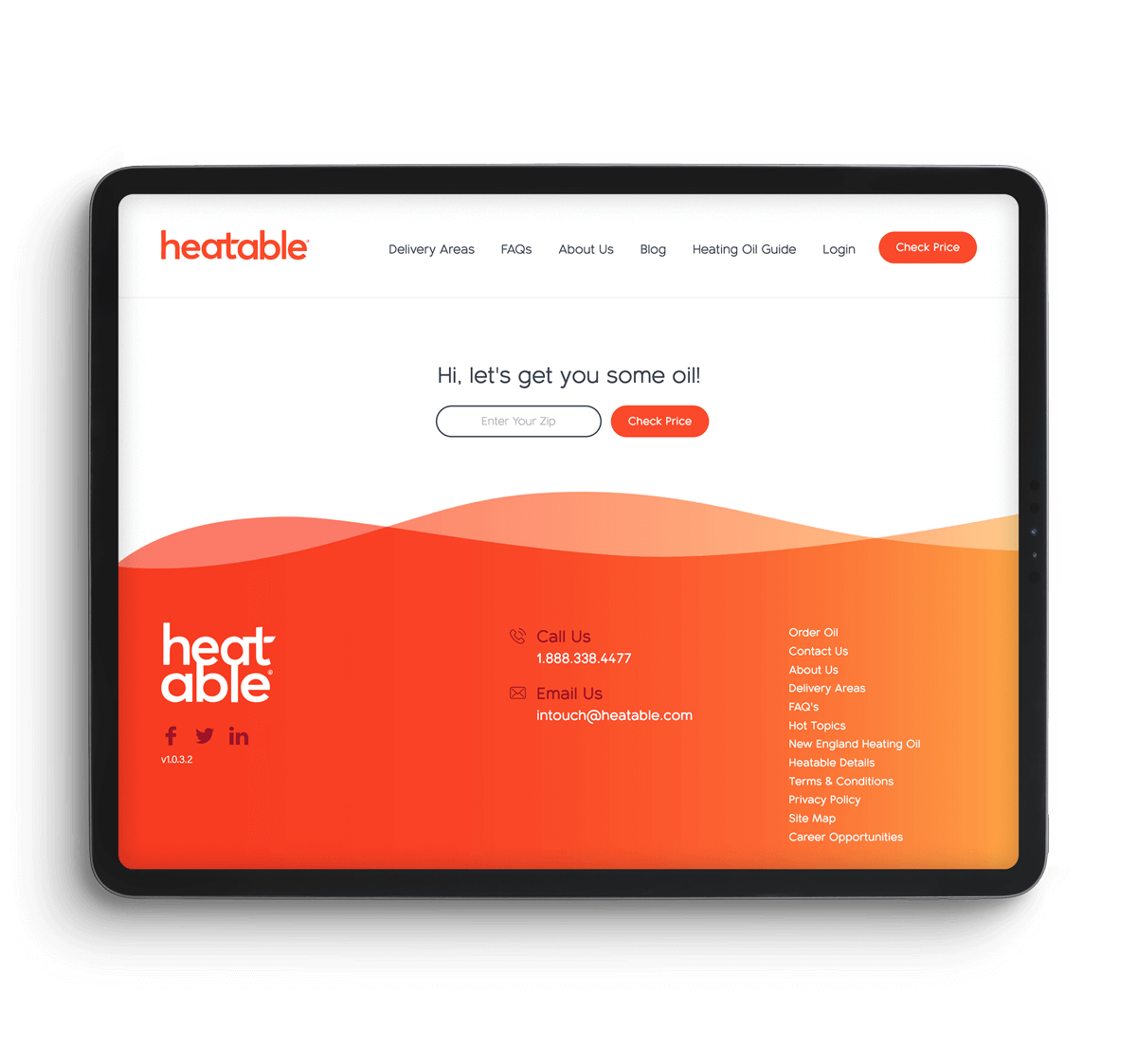 The holy grail of organic search
The company found that searches on the brand were doing great, but what about non-brand searches? How could the company create a larger presence in searches from people just looking for home heating oil, not Heatable in particular? If they could do that, their new brand would reach people who didn't yet know they existed. Best of all, this would happen organically.
---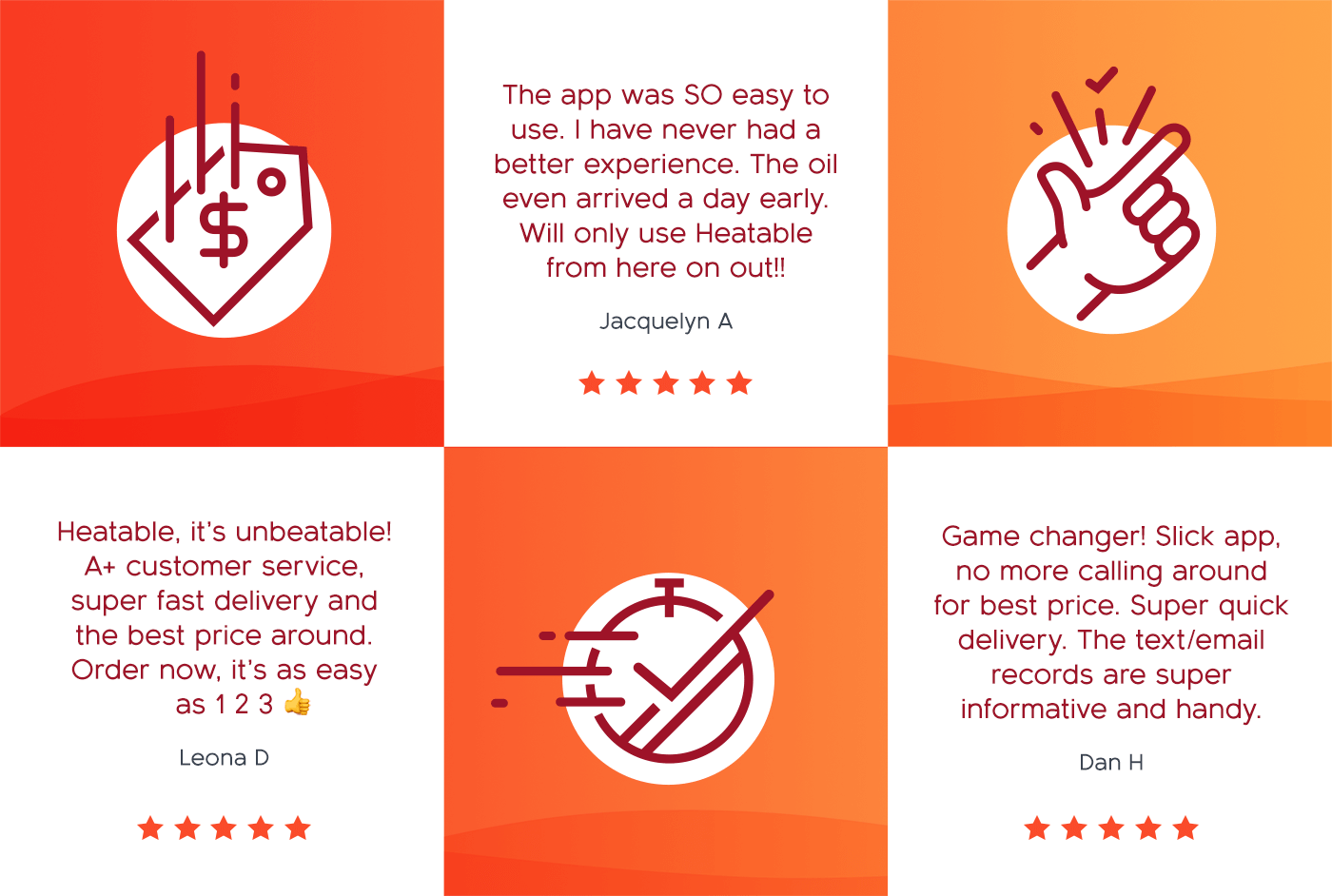 ---
Creating a content hub
VONT created a content learning hub for Heatable that included 20 long-form pages of great information on all sorts of topics related to home heating oil. The hub included individual spoke pages on each subject as well as an umbrella page that summed up each of the topics.
---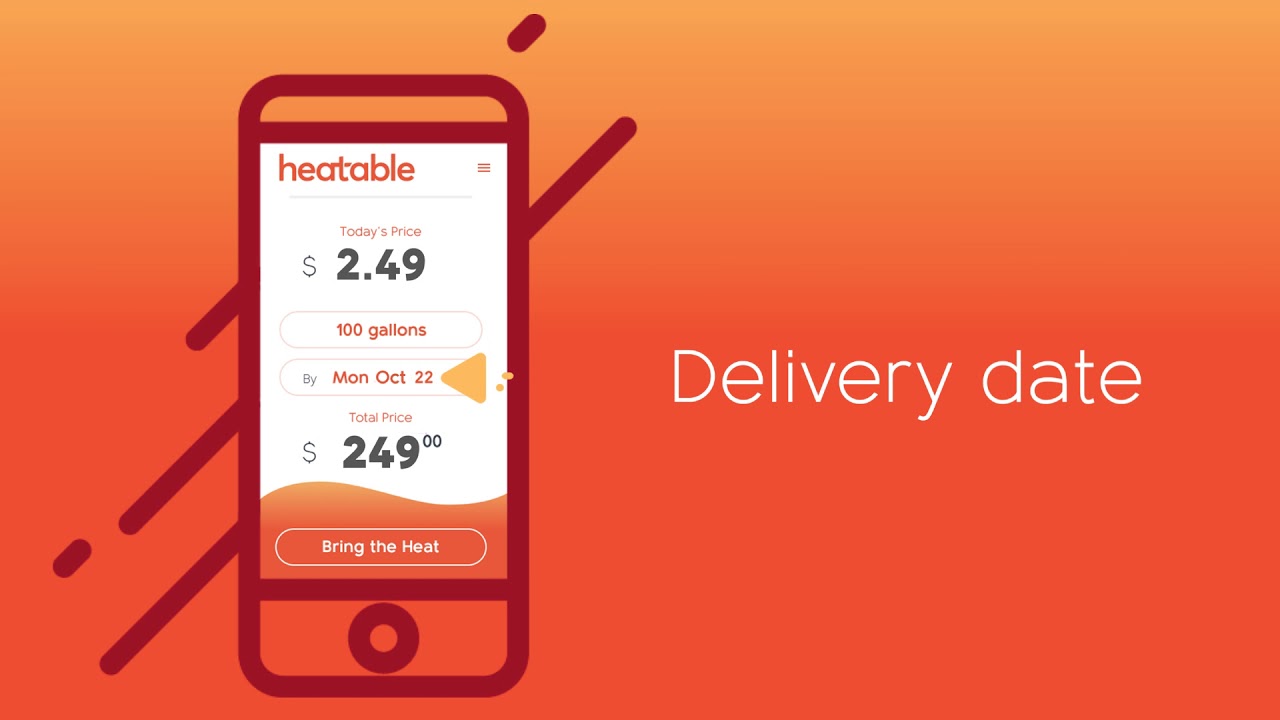 ---
---
As people searched on subjects such as "How can I use less oil and save money this winter?" and "How often do I need to order heating oil?", the hub began to work its magic.
Within 6 months, the total number of non-brand organic keywords driving traffic to the Heatable site was up an astounding 388% YOY. In addition, keyword impressions from non-brand organic keywords driving traffic was up 191% YOY, resulting in a 431% increase in organic clicks YOY.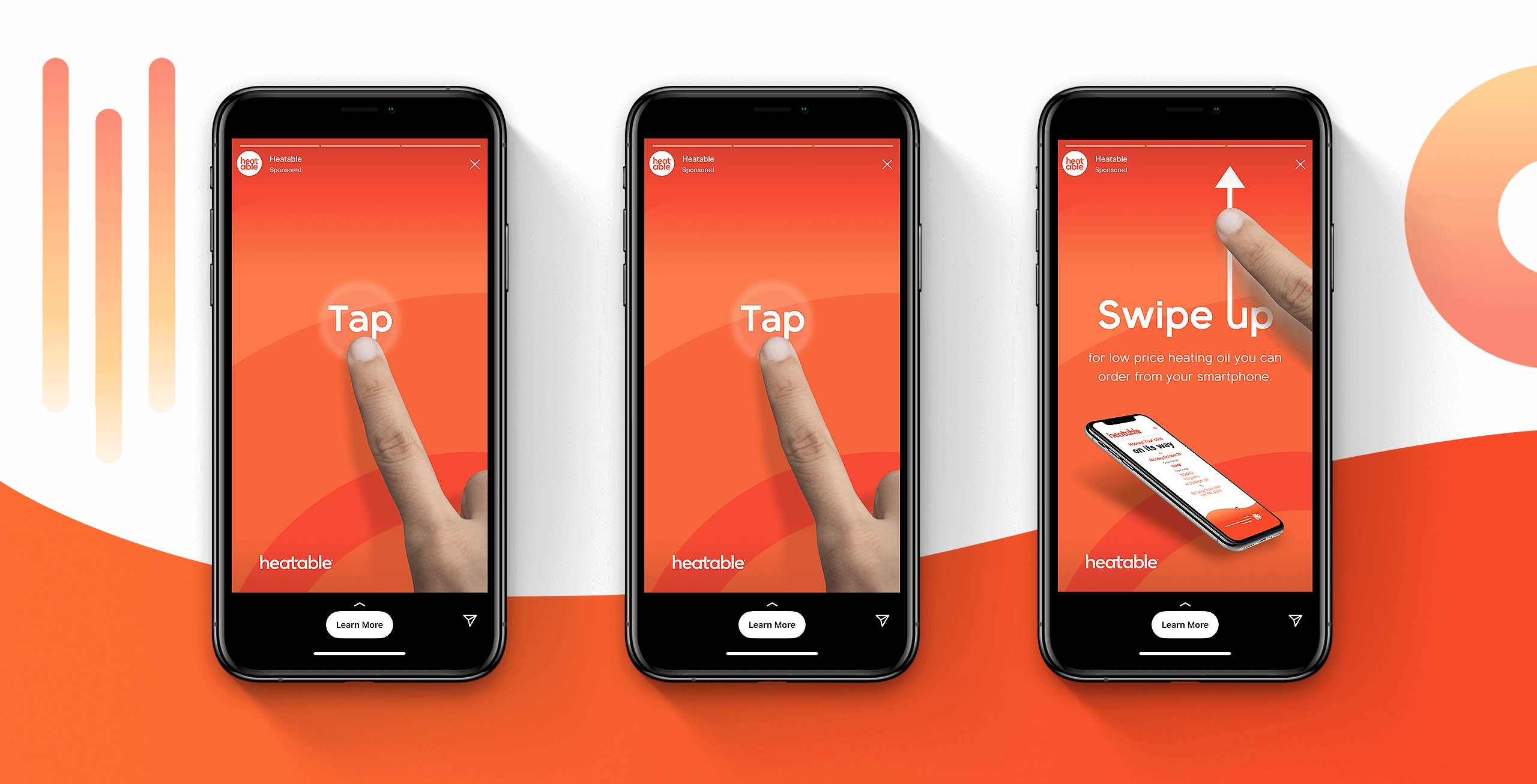 As an added bonus, Google recognized more local search keywords, which drove a 277% increase in local organic keyword impressions YOY. Yowzah.
388%
YOY increase in non-brand organic keywords driving traffic to Heatable
431%
YOY increase in organic clicks
191%
YOY increase in keyword impressions from non-brand organic keywords driving traffic to Heatable