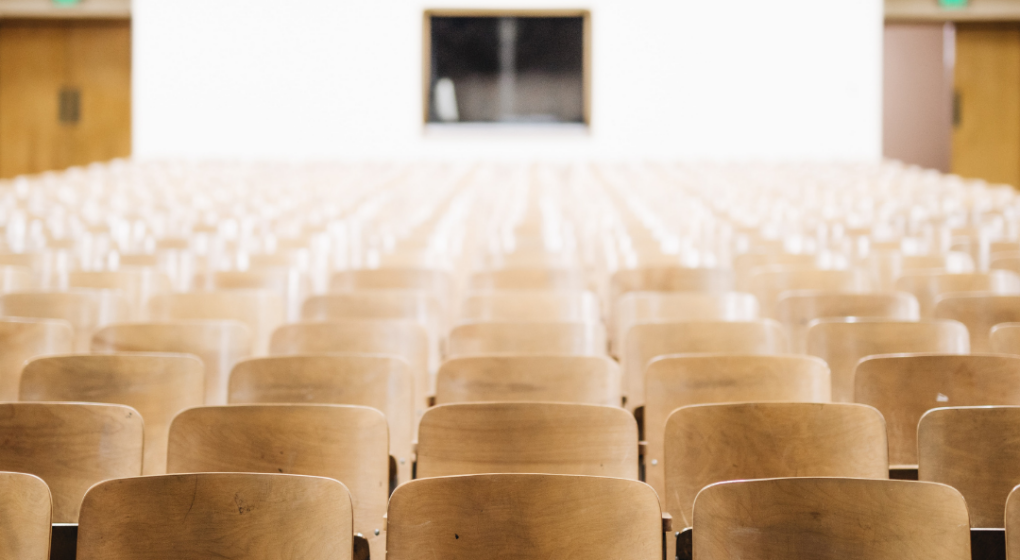 2022 is officially here! It's safe to say that the past year has brought truly significant changes in the way we work and live, and those changes don't look likely to slow down in this new year. In the higher ed marketing world, it's important to keep track of these changes in the landscape and understand how best to respond to them. In this highly competitive and dynamic environment, it's important to understand how to make and keep your enrollment marketing efforts as agile as possible, to meet your prospects where they are in their journeys and provide them with the content they're looking for, and to focus on the things that make your program unique.
To ring in the new year, we talked to our higher ed digital marketing experts to get their take on what's coming in the higher ed digital marketing world in 2022 and get their advice on how to maximize your enrollment marketing results. Let's jump right into their thoughts!
What We're Keeping an Eye on in 2022
Competition – Competition between programs is continuing to increase going into 2022, and programs are really responding to this increase by streamlining and growing their enrollment marketing efforts. In addition, today's students feel like they have more control and power over their educational choices, meaning that prospective programs need to represent themselves in the best possible light in order to capture the attention of curious future students. You can respond to this increased competition by spending more time analyzing not only your competitive space, but also your own program. Think about what really sets you apart from your competition, what your current students love about your program, and what makes it truly unique and enticing for prospects. Then, make sure that you highlight these things within your marketing efforts, emphasizing them above anything else. Make sure that you are advertising your program's strengths and identifying opportunities at every touch point with your brand so that you can adjust nimbly to every change in your competitive environment.
International Enrollment – International enrollment is again trending upward here in the U.S., after a slight downward trajectory in 2020 because of the COVID-19 pandemic. The majority of international students entering higher education programs in the U.S. come from China and India and are attracted to the U.S. education system's emphasis on creative and critical thinking, as well as increased networking and job opportunities. As a result, many programs are focusing on attracting international students because they are key components of those programs' revenue streams since the vast majority pay full tuition and are often more affluent than domestic students. Additionally, a large proportion of domestic students rely on tuition assistance to fund their higher education. This means that international students represent an important path for future growth for U.S.-based programs, so you should definitely consider including internationally targeted tactics in your 2022 marketing plan.
Changing Student Goals – It's still the case that most high school graduates plan to pursue some form of higher education. However, they're making that leap with much more targeted goals in mind than they have in the past. Why? For many years, students largely earned college degrees because that was the expectation and the ticket into career success beyond college, even if the student wasn't exactly sure what future career goals they might have. Nowadays however, with the cost of higher education skyrocketing and competition for jobs increasing, students are making much more intentional decisions about the degrees and certificates they pursue after high school. They want to ensure they are choosing a program that meets their potential career's requirements, is competitive academically, offers a flexible, multimodal environment in today's hybrid working paradigm, and is also as cost effective as possible. That's why it's important to highlight the types of jobs your program prepares its students for. It's also essential to provide prospects with placement data from your program's graduates so that students can envision and be confident in their future once they graduate.
Enrollment Marketing Tips for 2022
Before we dive into these tips, we should note that some of the key concerns for higher ed marketers are their resources. Therefore, when it comes to putting together an agile enrollment marketing plan, you should ensure that you are doing the most possible with the resources you have, and take time to understand what strategies and tactics you need to prioritize depending on your audience, budget, and program attributes. That should help you cull the excess and ensure that you're focusing on what really matters in your marketing plan.
Focus on full-funnel marketing. While it's important to dive into each stage of the enrollment funnel and gain a deep understanding of the tactics that work best at those particular stages, focusing on the entire enrollment funnel should be the first step in your process. Understand exactly what your prospects' journeys will look like as they make their way through the funnel and interact with each touchpoint so that you can ensure your brand reaches them easily, key content is readily available and accessible, your staff can easily be contacted for any questions and conversations, and that you paint a clear and colorful picture of life at your college or university.
Put equal focus on both unpaid and paid digital marketing efforts. Paid and unpaid digital marketing efforts both have their place in your enrollment marketing plan, so be sure to focus on both. Paid tactics are essential for building prospects' awareness of your program, bringing them to your website to learn more, and reminding them of their original interest in your program if they start exploring other options (remarketing). Once the prospective student is in your enrollment funnel, unpaid tactics such as SEO for organic search, content marketing, and email lead nurturing are essential for not only bringing more leads into your funnel but also for providing them with information-rich, longer form content that answers questions about your program and nurtures their interest in it.
Your website is one of your best enrollment marketing tools, so make sure its performance is top-notch. As our website optimization experts love to say, your website is your branding engine, so it's important to ensure that it is well built, optimized, and intuitive. Remember what we said earlier about competition? Your website is critically important for setting your program apart from the masses, so ensure that it is easy to use and that key pieces of information about your program(s) can be accessed without too many clicks and too much confusion.
Test new platforms and ad types. Remember that enrollment marketing is never one size fits all. That's why it's vital to test different forms of advertising as well as different platforms, measure the results, and adjust your strategies if necessary. When doing this, consider your audience and what they might respond best to so that you go in with a basic framework for your paid advertising efforts.
Remember that everything starts with awareness and brand reputation. Everyone has to start somewhere, so put yourself in the shoes of your prospective students beginning to research programs. They're going to be bombarded from every angle with strong options, and they're likely going to explore the programs that make the best first impressions in more detail. Furthermore, they're more likely to investigate the programs they're already familiar with and that have existing positive reputations. So, make sure that your awareness tactics are impactful and streamlined, designed to capture your prospect's attention and hold it. Put your program's great reputation up front and highlight its advantages, positive testimonials and data, as well as your success stories so that prospects know they'll be going with a high-quality option if they enroll.
Frame your efforts using the inbound marketing methodology. Inbound marketing is inherently designed to build trust and establish positive relationships with your prospects, leads, and eventually your students throughout their enrollment journey. That's why the inbound methodology is a useful one for enrollment marketing because your prospects are making an important, complex, and high-value decision when choosing a program, and they will be doing a lot of research. Implementing a strong inbound marketing program will ensure that the right information reaches your audience when they're searching for it, making it easier for prospects to get to know you and picture themselves as students at your college or university. So, harmonize the elements of your marketing plan within the inbound framework in order to set yourself apart as a trustworthy, communicative, and reputable option for interested students.
Seek expertise where you need it. Let's face it – no one is omniscient. You can't expect yourself or your staff to keep track of every change in the enrollment marketing world and become an expert in all the tactical elements of your marketing plan. That's why working with an agency on specialized and complex tactics like digital advertising, SEO (search engine optimization), CRO (conversion rate optimization), and content marketing can be a valuable investment. Agencies have the resources and experience to understand the landscape and to build a strong strategic framework for your marketing efforts and ensure that they are implemented correctly. That way, you and your staff don't have to stress so much to keep on top of things.
There you have it! Enrollment marketing is a dynamic process and it looks like big changes and new challenges are going to keep coming. But, with the right knowledge, a willingness to continue learning, keeping your plans nimble and agile, and a basic understanding of the dominant trends, you're sure to turn out a powerful enrollment marketing plan for 2022. Happy New Year!
About VONT Performance Digital Marketing
At VONT we believe that change is the only constant in the digital world – and that excites us. When tools and environments are constantly changing, new opportunities to help our clients achieve success are constantly arising. Each new advertising technology, social platform, or design approach allows us to improve on the results we achieve for our clients.
We believe in this idea of continual fine-tuning so much that we named our company VONT, which means to achieve exponential improvement in incremental steps. It is our core belief, and the reason why we are not simply a web design company or simply a digital advertising agency, but rather a long-term, single source partner providing a comprehensive array of web development and digital marketing capabilities.