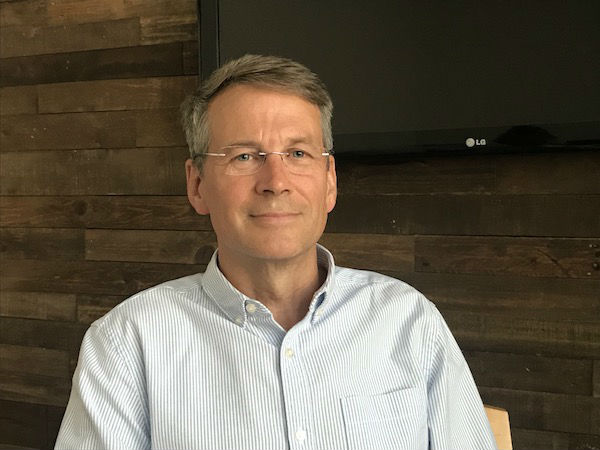 As a credit union or community bank marketing professional, you understand that customer inertia can work for you – or against you.
With more than 90% of banking customers satisfied with their banking relationships, only 10% are in play. And among those 10%, it's extremely difficult for them to make a change.
Why? Ted Darling, Director of Account Services at ethos|VONT, explains why customer inertia happens and what you can do about it in the short video below.
And if you'd like to learn more financial digital marketing, be sure to read Digital Marketing for Community Banks & Credit Unions: A Basic Plan.
Transcript
If you prefer to read, here is the transcript from the video:
I've often talked to my community bank clients about the role of inertia in their marketing programs.
Inertia works for you as a community bank marketing professional, and it also can work against you. Loosely defined, inertia means a tendency to do nothing or to remain unchanged. Let's face it, it's difficult to lose customers as a community bank.
Survey after survey shows that most bank clients are satisfied. In fact, more than 90 percent of most bank customers are satisfied with their banking relationships. That means less than 10 percent are actually in play, and among those 10%, it's very difficult for them to consider making a change.
Why is that? I call it the Planet Fitness effect. Planet Fitness is a master at using inertia to their advantage. They charge low fees from 10 to 20 dollars a month, and they put you on the credit card so each month your card is charged ten to twenty dollars. They know that you'll stop using their facilities after a period of time, but they make it
difficult for you to make a change. So, the pain of making the change at Planet Fitness often outweighs the ten to twenty dollars a month in charges that their customers experience.
Likewise, with banking oftentimes, it's more painful to make the change, to call the bank, to redo all of your bill pays and the like. Inertia works for you in that instance. As a community bank it's also working for your competitor.
So, what's a bank to do? If you're looking for new deposit customers often the key to that deposit is the loan. Why is that? Because when a customer is in the market for a loan, they will often do a vigorous search and they'll look for competitive rates for their home equity loan, for our mortgage, or for a car loan.
At that point, basically your customer and your competitor's customers are in play. So how do you go about earning that business? Is it that you just charge the lowest rate and promote the lowest fee? We don't think that's the best way to go.
In fact, what we think you should be doing – and I tell my clients this – is first and foremost treat your customers well. Make sure they have an optimal customer experience and then they'll be a source not only for referrals of others that may be in the market for your services, but you'll also be the first that they call when they have a loan need.
Also, you need to have a super strong web presence. That means, for example, that when someone's looking for a mortgage loan your website's seen and it's easy to navigate and they come in to that website and they find out more about your services. You can do that through organic search and also through paid search marketing.
But most importantly, we recommend that our clients develop a strong brand that connects with your prospective client emotionally and then promote that brand across multiple platforms.
These are some of the ways that you can use inertia to your advantage. So, when a customer is in play and they're looking for the loan, make sure that your brand connects and that you can be found on the web.
---
About VONT Performance Digital Marketing
At VONT we believe that change is the only constant in the digital world – and that excites us. When tools and environments are constantly changing, new opportunities to help our clients achieve success are constantly arising. Each new advertising technology, social platform, or design approach allows us to improve on the results we achieve for our clients.
We believe in this idea of continual fine-tuning so much that we named our company VONT, which means to achieve exponential improvement in incremental steps. It is our core belief, and the reason why we are not simply a web design company or simply a digital advertising agency, but rather a long-term, single source partner providing a comprehensive array of web development and digital marketing capabilities.
In short, we're here so that our clients achieve success in the ever-changing digital world. If you'd like to learn more about VONT and the work we've done with our financial clients, visit our Work page. Or, if you have a question, or contact us. We'll get right back to you!