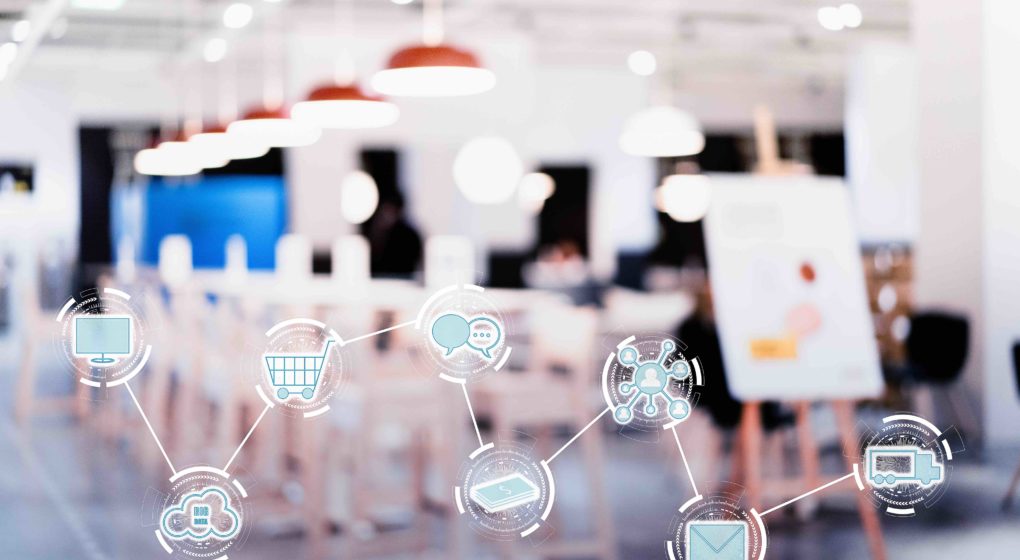 There are many tools and trends that come blazing into the marketing stratosphere practically every day, but most fade out just as fast. Marketing is a hard equation to get right, and for that reason, only those tools and tactics with proven success and ROI over time can make space for themselves within a successful marketing strategy.
Personalized marketing (a.k.a. marketing personalization) is one of those trends that has solidly proven it's here to stay. In today's marketing landscape, if you're not doing something to make each customer feel unique, then you're probably missing out. But the ins and outs of personalization vary greatly from one business to another, and from one industry to the next. Figuring out the where, when, why, and how can be tricky, and often it's hard to find the right place to start.
Why personalized marketing?
We all know what a crowded market it is that we're living in today. Inundated with products and services, it seems like there are nearly endless options to satisfy a particular need. Think about a time when you were in the market for something specific. What is it that compelled you to buy from the business that you did? Maybe it was a special offer, or a helpful piece of content that moved you, or a really tailored pitch that felt like it was crafted to match your particular situation.
In such a crowded market, consumers want to be known. Not in a creepy way, but in a supportive way, like you can anticipate their wants and needs, and have exactly the solution to offer at just the right time. According to Marketing Charts, 52% of consumers like to receive special offers that are only available to them. But how do you achieve that impression? The short answer is: in many ways, and it depends on your business. Let's dig into a few key tenets of personalized marketing and discuss how you can get started.
Basic tenets of personalized marketing
At its most fundamental level, personalization is simple. You want to speak to each of your customers as if they are the only one you're talking to and deliver them content, offers, and digital experiences to match how they browse, experience, interact, and buy.
To do this effectively, your personalization must be relevant. The offer you craft, or the content you deliver, must solve a problem that your customer is actively seeking a resolution for. In that same vein, your content or offer must be useful. Is it something that the customer can take action on, or find value from, immediately?
Done right, personalization can drive engagement, build trust, increase sales and develop loyalty. What's not to love about that?! But even though the principle sounds easy, the implementation has many moving parts, and today's personalization game forces businesses to be extra thoughtful in how they go to market with their personalization strategy.
Personalization is important, but balance is key
In the early days of personalization, simple was fine. Dynamically inserting basic customer data into an email was sufficient (eg: "Hello <First Name>") and crossed no boundaries of personal space or privacy.
But today's customers have much higher expectations around personalization and are far more concerned about the data they share, and how businesses use it. There's a fine line between personalizing an experience to make it beneficial to the customer and personalizing it so much that they feel violated or infringed upon. If you use information about them that they didn't know you had or use it in a way that feels too personal, your efforts will very likely backfire.
As you start to build out your marketing personalization strategy, put yourself in the consumer's shoes. If you wouldn't like to be on the receiving end of a particular campaign, then you can start to set appropriate boundaries and know where to draw the line.
What can you personalize, anyway?
The short answer? Almost everything! There are so many different marketing channels, tools, and software offerings today that make it nearly impossible to find something you can't personalize. Below is a shortlist of the key marketing drivers that you can personalize, but is by no means exhaustive:
Website (landing pages, opt-ins, pop-up offers)
Email communications
Social media
Paid advertising
Offers and promotions
Sales alerts
Product and service recommendations
Transactional communications (shipping, invoices)
Many software offerings also collect data around the best times for customer engagement, both by channel and by user, so you can even personalize the timing of your offers or content delivery for maximum impact.
How to effectively implement marketing personalization
1.) Get to know your customers
The most crucial first step in implementing personalization is to know your customer. Who are they (age, location, gender, life stage, lifestyle)? What are their values and common behaviors? What are their purchasing habits and goals? By collecting data on your customers (both existing and ideal), you can start to build out buyer personas which will help you immensely in being able to create personalized content and more effectively targeted ads and offers.
2.) Create personalized content and offers
Once you know who your customer is, it's time to start implementing. Only you will know the types of content and offers that are likely to drive interest and sales for your particular business, but having the data to show you where your consumers research and shop, and what they're looking for will make it much easier to determine where to show them offers, and what those offers should include.
Say, for example, you know that your ideal customer spends a lot of time on social media. You might then want to create an offer specifically targeted towards Facebook or Instagram users where you're more likely to catch their eye. If you have data that suggests your ideal customer is searching for a specific term fairly often, or browsing habits suggest that they're in the market for a product you offer, you might create some introductory content to show them how your product or solution could be the answer.
3.) Personalize customer touchpoints across web, email and social
When a shopper lands on any of your platforms, they want you to know who they are. If they're a returning customer, they should be greeted back to your brand experience, perhaps with a customized offer or promo for a new product. Using their purchase history, you might present them with an offer to purchase a complementary product to something they've already bought from you, or perhaps an add-on or upgrade to enhance a service they're already utilizing.
A great example to illustrate this idea might be a service-based software company that offers different packages. They might offer a free trial or tier for customers to get an idea of their platform, and then tiered pricing and accompanying services based on what the customer needs. If a consumer is in tier 1, you might try to upsell them into tier 2 the next time they come to your website by highlighting all the benefits and extras of moving into a higher-paid subscription.
If they're a potential customer, they'll likely need something to draw them in. Many prospects are successfully captured with an introductory offer or one-time deal which will bring them into your ecosystem and allow for further nurturing and relationship building.
Potential customers offer a fantastic opportunity for email segmentation or targeted advertising which you can base specifically on the persona you'd like to engage and their distinct interests. When you know what they're shopping for or need a solution to, you can tailor your email marketing or paid ads to deliver them a custom offer that encourages that first engagement with your brand. Social media paid advertising works well here as a mechanism for reaching your specific buyer persona or retargeting based on that persona.
The main point here is that your different buyer personas, identified in step 1, should all be seeing different content and offers tailored to them specifically. You can use your CRM tool to tag customers appropriately, and to collect data to help you better target now and in the future.
4.) Nurture existing customers (and bring in new ones)
If you've shopped on Amazon or one of many similar sites, you're likely familiar with product recommendations which are generated based on past purchasing (or browsing) behavior. Often, when you add an item to your cart or are simply browsing around a website, you'll see recommendations targeted towards you specifically for things like, "People like you bought" or "You might like." So why not implement something like this for your own business? With basic website tracking and analytics in place, you can start to see trends in how your customers behave online and tailor your marketing efforts accordingly.
This is just the tip of the iceberg when it comes to personalized marketing where the opportunities to tweak and hone your approach are practically endless. But the good news is that a little goes a long way, and the second you start to speak to your customers on a 1:1 basis, their loyalty to you starts to build, and a relationship has the potential to flourish. Our world today is all about experience and connection, so if you can achieve even some of that in your daily business interactions, you're well on your way down the right personalization path.
---
About VONT Performance Digital Marketing
At VONT we believe that change is the only constant in the digital world – and that excites us. When tools and environments are constantly changing, new opportunities to help our clients achieve success are constantly arising. Each new advertising technology, social platform, or design approach allows us to improve on the results we achieve for our clients.
We believe in this idea of continual fine-tuning so much that we named our company VONT, which means to achieve exponential improvement in incremental steps. It is our core belief, and the reason why we are not simply a web design company or simply a digital advertising agency, but rather a long-term, single source partner providing a comprehensive array of web development and digital marketing capabilities.
In short, we're here so that our clients achieve success in the ever-changing digital world. If you'd like to learn more about VONT and the work we've done with our client partners, visit our Work page. Or, if you have a question, contact us. We'll get right back to you!