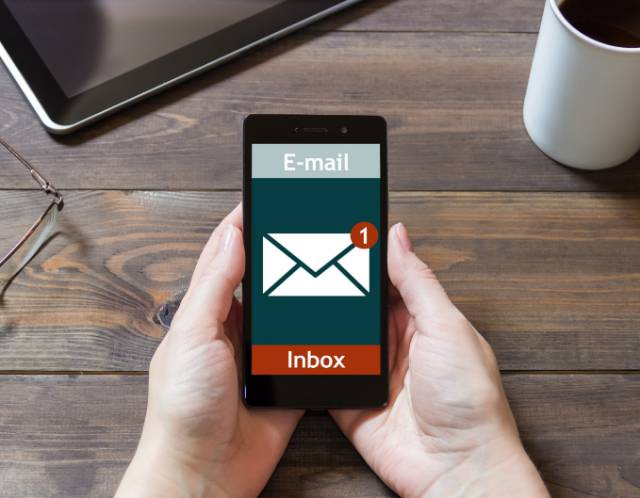 Take Your Email Marketing to the Next Level
Do you know how well your email marketing program is performing? You probably already know that email marketing is an integral part of your overall marketing strategy, and that all of your email subscribers are valuable assets to your business. You want to be able to deliver relevant, quality, timely emails to those subscribers to stay top of mind and to keep them engaged with your business – but – it's easy to let it fall by the wayside. It doesn't matter if your email program has been on autopilot, or if you're looking to make it more efficient, or even if you're just getting started, conducting an email marketing audit regularly will help you keep your email strategy on track as technology and user habits are continually evolving.
Creating an Email Marketing Audit Checklist
Not sure how – or where – to begin? We've selected eight items as part of our email marketing audit checklist. Before you start the audit, spend some time analyzing what your email program looks like now; what's working and what isn't. The time you spend on each checklist item below will be determined by what you already have in place and what your email marketing objectives are.
1. Email Marketing Software
The right software is vital for the execution of any email marketing program. It will make it easier and more efficient to send subscribers attractive, on-message, and on-brand emails. These services can also improve their deliverability, making sure your emails make it to a subscriber's inbox – and not the spam folder. There are also additional features to automate emails, segment lists, track and report email performance, and ensure SPAM compliance.
Even if you're already using a software application (like MailChimp or Constant Contact) for your email, it's always a good idea to periodically see what else is out there, and how it compares in terms of pricing, features, and support.
If you are currently sending emails without a software application designed for this task, this should be the first stop on your audit. Sending emails directly from your inbox can cause you and your business massive headaches including your email address eventually becoming blacklisted.
2. Email Subscribers, Lists, and Audiences
Subscribers are the lifeblood of every email marketing initiative, but to be successful, it takes more than merely adding users to the list and hitting send. The subscriber list is a valuable asset that must be continuously monitored. Knowing and understanding your subscribers will be essential to cultivating a robust email marketing program. Being able to let go of subscribers who are no longer a good fit can be hard from some businesses to do, but placing your energy and focus on subscribers who do want to open and read your emails is a far more rewarding use of your time.
As you examine your subscribers, look at what emails they've opened, or not, and what links they clicked on. Investing in this level of examination will provide you with a deeper understanding of your subscriber. You'll start to develop a better understanding of your audience and what they're looking for from you. These insights provide an opportunity to segment your subscribers into different lists. These lists will help you create and send more relevant content to subscribers so that they are only receiving information that is of interest and value to them personally. Develop personas that help you visualize and understand what motivates individuals in your primary and secondary target audiences. All marketing communications should be thought of as one-on-one conversations. Using personas will help you when you develop your emails. Think about their motivation, habits, and when they're most likely to need your products or services.
3. Email Scheduling and Frequency
With any email program, the day of the week, time of day and frequency of send are also important factors to consider – but not by any one-size-fits-all standard. Your business is unique, as are your customers and their reasons for opting into your email list. Determining the best day of the week and time to send your email is going to require some trial and error.
Balance is important. There is definitely a sweet spot between sending too many emails, where subscribers get fatigued, and not sending enough where subscribers forget who you are and why they subscribed. Either scenario can have subscribers jumping ship, deleting your email before they read them, or marking your email as the dreaded SPAM. Not sure where to start? Start a conversation with some of your customers.
4. Email Templates
Email templates are an essential part of email marketing, as this is what subscribers will see and interact with once they have opened the email. Your template(s) should align with your brand, be mobile-friendly and be formatted for the type of information being delivered, e.g., general content, invitation, or promotion. Email software tools will allow custom-designed templates to be uploaded. If you have multiple types of content, or different email campaigns, consider different templates for each.
If you have an existing email marketing program, chances are you're duplicating the same template every time you send an email. While that's not necessarily a bad thing, it's important to audit your templates at least once a year, if not more, to ensure they are following the most up-to-date best practices. Trying to keep up with evolving user habits and providing the ultimate user experience is keeping all of us on our toes, much like what we see with websites.
5. Email Content
The importance of having a strong visual presence in your email – one that supports your brand – cannot be overstated. That's why you need to make sure you have a reliable, well-designed template. Verbal content, the meat and potatoes of your email, is equally as important. Poorly written and poorly presented content will result in lower open and click through rates and could even sway users to remove themselves from your email list or mark your emails as SPAM. Don't' forget, if your subject line does not inspire subscribers to open your email, they are never going to see your template.
Email content should have a clear purpose that aligns with marketing goals and objectives. It should also be tailored to the target audience (remember the list segmentation mentioned earlier?) while this can seem like an overwhelming task, start by creating an email marketing content calendar. It should help you to map out your emails for a period of time so that you can make sure you have a consistent presentation to your customers. Online or in-store events, sales, news, and more can help you create your content plan for the next month, quarter, or even year.
6. Email Automation
Email automation is one of the easiest and best ways to personalize emails and connect with subscribers. With automation, emails are triggered when subscribers meet identified criteria (e.g., opened two emails, have a birthday in June, etc.). Automation can reward email subscribers for taking specific actions and save you time.
Automation, by no means, is a "set it and forget about it" tactic of your email marketing program. While it does save time and help shepherd subscribers along your desired path, automation needs to be clearly defined and planned accordingly. This can be as simple as setting up email automation to welcome new subscribers by confirming their subscription and letting them know what they can expect; to following up with someone who abandoned their online shopping cart.
7. Calls-to-Action
Every email should have a clearly stated call-to-action (CTA). Once the email has been opened, the CTA should be immediately visible. It should also be easy to execute on any device; more and more people are accessing emails via their mobile devices (remember that mobile-friendly email template?).
While you're busy mapping out the content for your next few emails (see checklist item #5), be sure to brainstorm what the correlating CTA is for each email. Remember, place your call-to-action above the fold (the scroll) and ensure that the buttons are more accessible for mobile users to click on than hyperlinked text. You may also want to explore and test the copy for your CTAs such as "Learn More" or "Buy Now." Aligning your CTAs and offers with where your customers are in the buyer's journey (a.k.a. the sales funnel) will help to increase your conversion rates.
8. Email Results and Reporting
Being able to set goals, measure performance and understand what it all means is vital to all marketing tactics, including email. Understanding the impact of open rates, click rates, list segmentation, and more will help your business continue to refine its email program and maximize its efforts while providing subscribers with value and expertise. Understanding open rates and click rates can help you produce more valuable content for your subscribers. Download our Email Marketing Results & Reporting Checklist now.
While this is the last item on our email marketing audit checklist, it is certainly NOT the least. As you're reviewing each checklist item – making plans and adjustments – be sure you know and understand what your overall email marketing goals are and how you can measure them moving forward. While taking a deep dive into email marketing results on a monthly basis may be too much, at least a cursory review should be done on a regular basis to identify trends and insights to further refine the success of your email marketing program.
---
About VONT Performance Digital Marketing
At VONT we believe that change is the only constant in the digital world – and that excites us. When tools and environments are constantly changing, new opportunities to help our clients achieve success are constantly arising. Each new advertising technology, social platform, or design approach allows us to improve on the results we achieve for our clients.
We believe in this idea of continual fine-tuning so much that we named our company VONT, which means to achieve exponential improvement in incremental steps. It is our core belief, and the reason why we are not simply a web design company or simply a digital advertising agency, but rather a long-term, single source partner providing a comprehensive array of web development and digital marketing capabilities.
In short, we're here so that our clients achieve success in the ever-changing digital world. If you'd like to learn more about VONT and the work we've done with our client partners, visit our Work page. Or, if you have a question, contact us. We'll get right back to you!