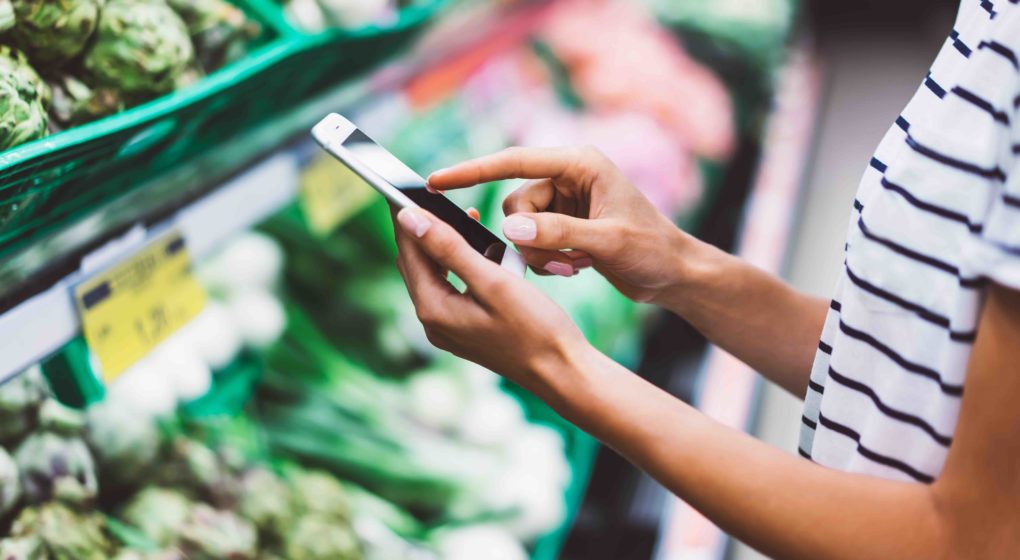 Behavior change marketers have a lot to manage when developing and running a campaign—from understanding their target audience, to creating an effective message, to getting that message in front of their audience and actually driving change. These marketing campaigns tend to be complex with an integrated approach and multi touchpoints across long-running timeframes and often involve outside evaluators weighing in on process and outcome results.
Measuring and proving the effectiveness of a behavior change marketing campaign is necessary but can be challenging. The good news for behavior change marketers is that digital marketing can turn seemingly immeasurable questions into measurable results every step of the way. Here's how.
Digital marketing tactics for your behavior change campaign
Running a behavior change campaign takes time because, frankly, motivating a change in behavior takes time. By continually evaluating your campaigns, you'll be able to figure out which tactics are most effective and should receive the bulk of the resources.
Before we show you how to measure, let's take a look at the following digital tools—they'll set you on your way.
Paid Search
Paid search reaches prospects who are already searching for topics around your behavior change by placing your website at the top of the Search Engine Results Page (SERP). It is quick to deploy and very adaptable. As the most targeted of all media, paid search enjoys high conversion rates and is often the highest performing channel.
Remarketing
Another way to get in front of your audience is through the use of remarketing. With remarketing, you can continue to reach your target audience after they've visited your site by sending them reminder messages that will deepen their relationship with you and keep them engaged. Remarketing can assist in reaching "warm leads" – i.e. those who may be considering the behavior change but haven't yet moved along the continuum to the desired behavior change.
Display Advertising
With display advertising you can place ads on specific good-fit websites that speak directly to your audience, or across a range of websites for a boarder approach – all in a single buy. Individual website placements may perform better than network buys but display network placements provide a broad reach at a relatively low cost.
Targeting with Social Media
Using the targeting capabilities of social media is a low-cost way to get your message in front of your audience and build awareness of your behavior change objective. In addition, social media supports remarketing, ads will appear as "native" content and building the creative used for the campaign is inexpensive.
Measuring the effectiveness of your digital marketing campaign
OK. You have the digital tools you need. Now, here are some of the measurements you can use to learn where your campaign needs some help and where it's crushing it.
Reach
Measuring reach will provide insight into the number of people who have seen your message. In a behavior change campaign especially, it is important your target audience sees a relevant message several times, as they move along the continuum of change. Take the example of a campaign focused on encouraging healthy eating for low-income families. If you know the approximate number of low-income families in a region is 30,000, but your reach across all channels is only reaching 10% of those, then you are not reaching the full potential of your audience and there is a lot of opportunity left on the table. Measuring reach alongside the following metrics can help behavior change marketers optimize their campaigns to include the best tactics.
Click-Through Rate (CTR)
Click-through rate will help you understand how many people clicked on your ad and visited your site. A low CTR means a low percentage of people who see your ad are clicking on it. A low CTR may mean your ad is not getting in front of the right people (consider your placement choices) or it may mean the copy or design of the ad is not right (consider tweaking and running some A/B testing).
If, on the other hand, a high percentage of the people who see your ad click on it, then give yourself a high-five and look into other metrics that can be improved.
How to calculate click-through rate: To figure out the click-through rate for your campaign, simply divide the number of people who clicked on your ad by the number of people who saw it (divide clicks by impressions).
Conversion Rate
Conversion rate will let you know how effective your landing page or calls-to-action are. A low CR means it may be time to use Conversion Rate Optimization (CRO) on your landing page to help increase the number of actions taken. Want to learn more? Check out our 12 Steps to a Better Converting Optimized Landing Page.
How to calculate conversion rate: To find out your conversion rate, divide the number of people who took the action you wanted them to take by the total number of people who saw it (for example, divide form submissions by visitors to a landing page for a 30-day period).
Consumer Research
Conducting quantitative research of your target audience can help to round out your campaign reporting by providing measurable metrics to illustrate the change your marketing has driven. When conducting this research, strive to collect the following measures:
Attitude – Focus on measuring the change in attitude towards the behaviors you are trying to change. Example: Is it important to consume fruits and veggies each week?
Intention – This measures the likelihood of change by a person engaging in the specific behavior you are striving to motivate. Example: How likely are you to purchase fruits and veggies this week?
Behavior Change – Sounds like an obvious measure, but this is quantifying the amount of those who have explicitly taken the desired action. Example: Have you eaten at least one serving of fruits and veggies with each meal this week?
Putting it all together: an example scenario
So, how would you use these digital tools and measurements to help your behavior change campaign? Let's imagine we're running that campaign to help low-income families eat healthier. We create a digital ad that leads to a landing page with calls-to-action that encourage our audience to sign up for a newsletter and download a recipe e-book.
We begin by using social media targeting to get a Facebook ad for our campaign in front of the right people. We might use retargeting to reach people who clicked on our ad but didn't sign up for the online newsletter or download a recipe. We might also employ conversion rate optimization to increase the likelihood that someone who visits the landing page downloads the e-book or signs up for the newsletter.
Later, we could use conversion tracking to determine how many people downloaded our materials – and measure cost-per-click to figure out which social media ads were most cost-effective in delivering visitors to the landing page.
Lastly, we survey our audience to measure their change in attitude, intention and behavior over time to measure our progress over time and relay the overall campaign effectiveness to our evaluators.
The bottom line
Digital marketing can help behavior change marketers effectively measure results at each step of a behavior change campaign. Knowing what works and what doesn't will help any campaign become more successful. Digital results can be powerful tools for evaluators to know exactly how effective the campaign has been over the day, week, month, and year while proving that you're reaching the right audience.
---
About VONT Performance Digital Marketing
At VONT we believe that change is the only constant in the digital world – and that excites us. When tools and environments are constantly changing, new opportunities to help our clients achieve success are constantly arising. Each new advertising technology, social platform, or design approach allows us to improve on the results we achieve for our clients.
We believe in this idea of continual fine-tuning so much that we named our company VONT, which means to achieve exponential improvement in incremental steps. It is our core belief, and the reason why we are not simply a web design company or simply a digital advertising agency, but rather a long-term, single source partner providing a comprehensive array of behavior change digital marketing capabilities.
In short, we're here so that our clients achieve success in the ever-changing digital world.
If you'd like to learn more about VONT and the work we've done with our partners, visit our Work page. Or, if you have a question, contact us. We'll get right back to you!