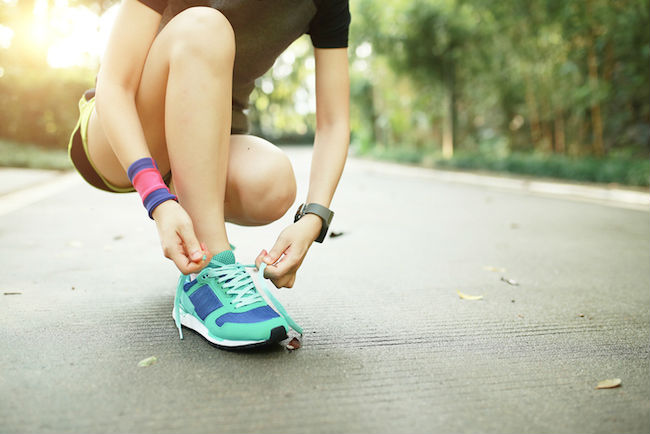 It may seem self-evident, but one of the most important steps in any successful behavior change marketing campaign is to reach the target audience. After all, getting your message out to all the wrong people won't accomplish anything.
Making it harder still to reach your audience is the fact that any audience will be divided into two groups— those who actively search for what you have to offer (e.g. people already looking for ways to eat healthier on a budget), and those who do not. In order to reach both sets, it's important to use a variety of tools.
Want to reach your target audience? The following 5 digital tools will help.
Tool #1: SEO
Your first stop in reaching your target audience is to do everything you can to help the ones who are searching for what you have to offer find you. Search Engine Optimization (SEO) helps your website become more visible by tailoring and expanding content to appeal to search engines. As a result, your website will appear higher up on a Search Engine Results Page (SERP) – and more of your target audience will see and visit you.
Although there are no guarantees for when or by how much search engine visibility will improve, high organic search rankings bring a lot of credibility and are worth the effort.
Create content for your site that is useful to your audience. Yes, it takes time and dedication for content creation to be successful but investing in SEO brings long-term dividends because you build a set of content assets you own forever.
Tool #2: Search Engine Marketing (SEM)
Another way to reach the section of your audience who are actively searching for topics related to your behavior change content is to place your website at the top of a SERP with SEM (or paid search). SEM is quick to deploy, very adaptable, and enjoys strong results (i.e. high conversion rates) – in fact, it's often the highest performing of all digital tools.
Be forewarned, however, paid search has become increasingly costly, and it is complex to do right. Because it only appears on a search results page, it can't get more people to search on your topic, but, and this is a big but, it is very good at reaching people who are already searching.
Tool #3: Paid Social Media Advertising
Social media is a great vehicle for building awareness of your behavior change content. It offers low cost per impression, great targeting capabilities, and it's quick to deploy.
Just take a look at Facebook's targeting tools that are divided into three categories:
The first is the most basic and consists of demographic and geographic targeting.
The second category is composed of interest-based targeting and can be used to focus on what a target audience has liked on Facebook in the past; for example, you can target people who have liked Pages that indicate they're in the right audience.
The third big category uses third-party data sources such as BlueKai, Datalogix, Acxiom, and Epsilon to provide more focused information to help refine your target audience. As a result, you can target people based on their behaviors on and offline (e.g. purchase behavior, life stage, family status, etc.)
As you can see, there are millions of ways to target an audience – all you need to do is decide what your perfect target audience looks like.
As with any tool, there are pros and cons to targeting through social media. On the one hand, most impressions and traffic will be on mobile devices, which can be harder to engage, but on the other hand, ads appear directly in peoples' social media news feeds ("native" content), increasing the likelihood of being read.
Tool #4: Programmatic Digital Advertising
In its 2018 US programmatic ad spending forecast, eMarketer predicts that more than $46 billion will be purchased programmatically. It also projects that by 2020, over 86% of all digital display ads will be bought through automated channels. Clearly, programmatic has fast become a popular means of getting brand messages out to digital audiences, and it's a great tool for reaching behavior change audience.
Programmatic ads are placed using artificial intelligence (AI) and real-time bidding (RTB) for online display, social media advertising, mobile, and video campaigns. With programmatic, you don't have to purchase on a website by website basis and the inventory of available websites is not limited to a single advertising network provider. Audiences can be targeted across a variety of sites, and budgets can be managed in real-time.
Tool #5: Remarketing
Behavior change rarely happens overnight, and because of that, it's important to keep your message in front of your audience. Remarketing is a powerful tool that will help you continue to reach your target audience with effective messages and track results in real time.
With remarketing, website owners are able to build an online database of visitors to their website, broken down by pages they visited or interest area, by tagging visitors with an identifying browser cookie. They are then able to serve display ads to that visitor for as long as 18 months from their last website visit.
Display, text, video, and social media channels can all be used for remarketing. Use remarketing to deepen your relationship with your target audience and keep the process of changing behavior foremost in their minds.
Pro Tip: Be sure to set 'frequency caps' to prevent your target audiences from feeling "stalked".
The takeaway
A behavior change campaign won't be successful unless it reaches its target audience. Using a variety of digital tools will get you in front of the people who are looking for what you have to offer, as well as those who are not.
---
About VONT Performance Digital Marketing
At VONT we believe that change is the only constant in the digital world – and that excites us. When tools and environments are constantly changing, new opportunities to help our clients achieve success are constantly arising. Each new advertising technology, social platform, or design approach allows us to improve on the results we achieve for our clients.
We believe in this idea of continual fine-tuning so much that we named our company VONT, which means to achieve exponential improvement in incremental steps. It is our core belief, and the reason why we are not simply a web design company or simply a digital advertising agency, but rather a long-term, single source partner providing a comprehensive array of web development and digital marketing capabilities.
In short, we're here so that our clients achieve success in the ever-changing digital world. If you'd like to learn more about VONT and the work we've done with our client partners, visit our Work page. Or, if you have a question, contact us. We'll get right back to you!