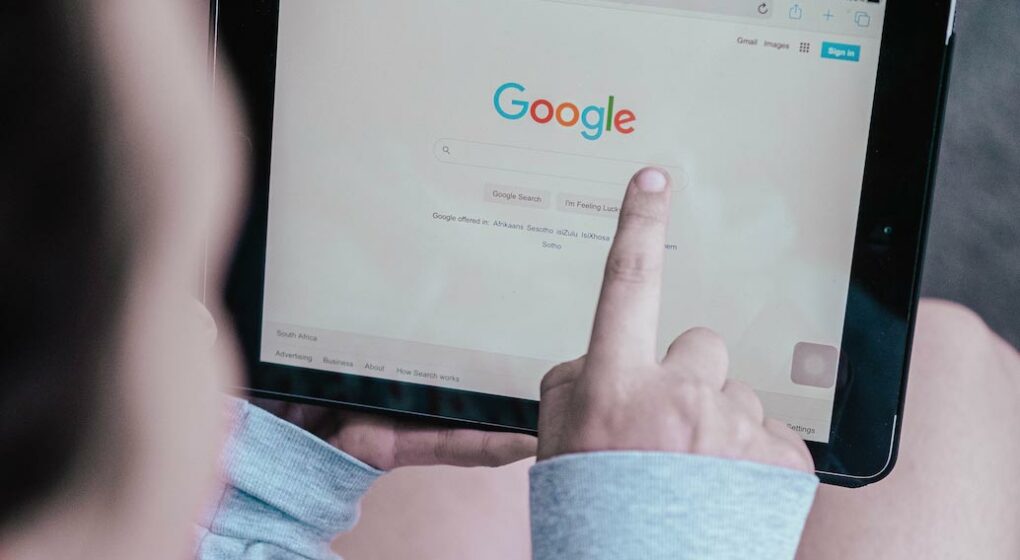 Let's face it–maintaining and growing organic search traffic to your website is harder than it looks.
Building, optimizing, and creating high-quality content is a huge undertaking by itself, so it can also be really discouraging when your organic traffic drops off for unclear reasons. Before you can do anything to address those drop-offs, though, you have to have a good understanding of why they're happening in the first place. Fortunately, Google Search Console and Google Data Studio are rich tools that can help you diagnose the root causes behind organic search traffic decreases and ultimately understand how to troubleshoot them. That's why we're here to tell you about the all the functionalities, tools, and information within Google Data Studio and Google Search Console, and show you how to put them to use to understand and resolve your organic search traffic issues.
Putting SEO First with Targeted Reporting
Simply looking at Google Analytics for your site can tell you quite a bit about the reasons your traffic is dropping off. For example, if there's a steep decline in organic traffic, you may be receiving a Google Penalty. If it's a more gradual drop-off, you may need to do new keyword research to make sure your content is still relevant – or you may need to look at the general functionality and ease of use of your site to make sure your users are getting the best experience.
While this information is certainly valuable, it's vital that you dive in a little deeper to truly understand how SEO is or isn't working on your site. Always put SEO top of mind when diagnosing and troubleshooting problems with website traffic, and remember that Google Analytics by itself can only tell you so much. In other words, you can get a broad overview of what site issues might be causing your traffic to disappear, but understanding how to pinpoint those issues will prevent you from having to redouble your efforts and expend a ton of energy solving problems that might not exist. Oftentimes, seeing the most relevant data in the right places can tell you exactly what you need to resolve your site's problems.
That's where Google Data Studio comes in. You can take advantage of existing data about your website from Google Search Console and combine that with the nimble reporting tools of Google Data Studio to create custom reports that will tell you all you need to know to get that traffic coming back to your site. Here are some examples of how it all works:
Building Authority with Subject Matter Keywords
Understanding traffic decreases starts with pinpointing where your audience has come from and is currently coming from. Google Data Studio allows you to create specific reports that overlay impression and keyword visibility from Google Search Console over data from Google Analytics that helps you associate the keywords driving traffic to your site with a relevant subject area.
Therefore, you can see which keywords you're already using that fall into particular subject areas, determine where they're ranking, and decide which ones you could potentially group into more robust content (such as a content hub like this). This is key because, in most cases, if you're trying to rank for certain keywords but aren't, you probably don't have enough content that addresses your desired keywords.
To get an even deeper understanding of your SEO performance, you can also overlay the data from certain optimized sections or pages of your website with keyword data in order to help realize your goals of getting more visibility for keywords related to your core subject matters. Google Data Studio can also help you track the number of indexed pages and keywords on your site year-over-year to determine how those trends are affecting your traffic and ranking. It also can help you see how much traffic and how many keywords, clicks, and impressions your branded and generic (non-branded) keywords are bringing to the site.
Core Web Vitals
Google is also tightening up what it takes to rank in search results beyond keywords and subject matter authority. Google Core Web Vitals have now become ranking signals, meaning that your site's user experience performance now affects where it appears on a SERP. Core Web Vitals look at the user's page experience to establish how easy it is to find information on your site, how quickly your pages load, and whether people are spending more than ten seconds browsing key sections or pages of your site.
Fortunately, Google Data Studio can generate custom page speed metrics reports so you can identify which pages are taking more than three seconds (the minimum performance benchmark) to load and which visitors either bounced or stayed on your site for a bit. These page speed insights reports make it much easier to understand your Core Web Vitals, your user's behavior and interactions with your site, and the pages that are your highest traffic drivers so that you can focus your improvement efforts on the places that need it the most.
Here are our key takeaways
Organic search traffic drop-offs on your website can be frustrating and downright alarming, especially when you've already put forth large efforts to set up your site, create content, and build your traffic. While Google Analytics alone can be a powerful tool for understanding the reasons behind those traffic drop-offs, it can be clunky and difficult to understand the exact sources of potential site performance or SEO issues that affect its ranking on the SERP. That's why combining the key functionalities of Google Search Console and Google Data Studio into integrated reports can help you focus your improvement efforts on the exact areas that need the most attention.
If you want to get our summary of the SEO best practices that will boost your site's search engine visibility, download our SEO Checklist or contact our SEO experts here.
---
About VONT Performance Digital Marketing
At VONT we believe that change is the only constant in the digital world – and that excites us. When tools and environments are constantly changing, new opportunities to help our clients achieve success are constantly arising. Each new advertising technology, social platform, or design approach allows us to improve on the results we achieve for our clients.
We believe in this idea of continual fine-tuning so much that we named our company VONT, which means to achieve exponential improvement in incremental steps. It is our core belief, and the reason why we are not simply a web design company or simply a digital advertising agency, but rather a long-term, single source partner providing a comprehensive array of web development and digital marketing capabilities.