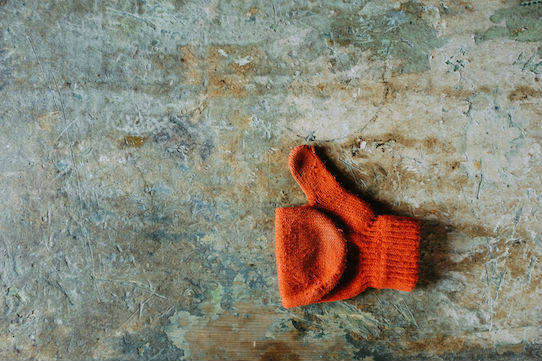 Social Media Marketing: Google+ Latest Revision
Posted: July 24, 2017
By virtue of last week's major overhaul, Google+ is focusing on the features that have had the most success and engagement in the recent past.
While it's not likely that Google+ will ever be a social media marketing powerhouse, Google plans to keep it around. And because Google+ posts have a tendency to rank well in search, it can still be beneficial to your digital marketing strategy.
Here's what you need to know about the revamp to help you maintain a working knowledge of the platform as Google continues to try and hit its social stride.
The biggest change: G+ focus on communities & collections
According to Google, the new platform is "all about the stuff you're into and people who get you." In other words, it's less about connecting with individuals or people you know, and more about finding topics that interest you and like-minded people on the web.
As such, Communities and Collections features are now front and center in the new version.
Google explained these features have been growing rapidly (the company claims Communities is gaining 1.2 million users each day and Collections is growing faster yet), which is why they've earned their place as the center of attention.
Remind me, what are Communities and Collections?
Collections allows users to group posts by topic. Collections can be private, public, or shared to a specific set of people. Once a collection is made, a user can choose to follow it thereby receiving new posts to that collection in their home stream. This makes it easy to organize the posts you share in such a way that interested customers or prospects can easily follow them.
Communities are where users come together to build a common group around a certain topic. Users can contribute new posts, comment on others, discuss, and share information with like-minded individuals. Similar to LinkedIn Groups.
Additional changes to Google+
Better Navigation and User Interface (UI): The new Google+ design has a completely redesigned UI and home stream, which is said to make posting, searching, and connecting with people and content more intuitive.
Mobile Friendly: One of the biggest areas of focus for this new release was making Google + more mobile friendly. Google accomplished this goal by rebuilding the site for web, Android, and iOS products, which are said to load much faster and operate beautifully on devices of all sizes. The web version is readily available with updated mobile apps being rolled out in the coming days.
Faster: According to a case study, the size of the home page weight, gzipped (with images) is now 327 KB instead of the older (and heftier) 22,600 KB. That means Google+ will load much faster and use less data than it did before.
What else do I need to know?
+1 Button: This is the button everyone recognizes, but few understand. By hitting the +1, users share a link to the associated content on their Google+ stream or with their circles; similar to "liking" something on Facebook. It's important to ensure you've enabled a +1 button on every page of your website and blog making it easy for others to share your content – thereby increasing its value and, consequently, search engine ranking.
+Badge: Often lumped with the +1 button, the two are different. A badge makes it easy for Google+ users to add individual people or business pages to their circles and follow their posts. Putting a badge on your website and blog sidebar is worth the small amount of real estate it takes up to help your audience get connected to your brand and your content with just one click.
Circles: Circles allow users to organize the people they follow on Google+, or those who follow them. Because no one can view the circles you've created, it's a great way to create clean and clear groupings of followers. This is useful as a means to segment audiences and deliver targeted messaging since you choose which circles to send certain messages to.
The road ahead
The future of Google + is still tenuous as Google continues to make improvements based on usage and user feedback.
Right now a lot of the same features are still there in the background, such as Circles, Hangouts, photos, location sharing, event organization, etc., but Google is not opposed to dropping them if they don't jibe with the company's new approach.
One Google spokesperson explained, "We are simplifying Google Plus to be a place where people can engage around shared interests. We will move features away that aren't in line with that focus."
What does G+ change mean for your business?
While the news about the new Google+ is something to keep on your radar, we're not so sure it's going to do much in terms of making it a more powerful business tool.
The focus on Communities and Collections may be something you can use to your advantage since they bring together groups of people focused on some very specific interests. By joining those communities or creating collections and posting thought leadership pieces, tips, and related products, you may be able to get some traffic to your site and maybe even some leads.
Another thought is that maybe one day Google will allow for advertisements within communities. This could be an incredible way to send targeted messages to highly engaged individuals, but this is just a marketers dream for now.
You can preview the new Google+ on the web by signing in and clicking the "let's go" button when prompted. For now, you can toggle back to the older version since it's technically in beta as everything is moved over to the new version.
---
About VONT Performance Digital Marketing
At VONT we believe that change is the only constant in the digital world – and that excites us. When tools and environments are constantly changing, new opportunities to help our clients achieve success are constantly arising. Each new advertising technology, social platform, or design approach allows us to improve on the results we achieve for our clients.
We believe in this idea of continual fine-tuning so much that we named our company VONT, which means to achieve exponential improvement in incremental steps. It is our core belief, and the reason why we are not simply a web design company or simply a digital advertising agency, but rather a long-term, single source partner providing a comprehensive array of web development and digital marketing capabilities.
In short, we're here so that our clients achieve success in the ever-changing digital world. If you'd like to learn more about VONT and the work we've done with our client partners, visit our Work page. Or, if you have a question, contact us. We'll get right back to you!