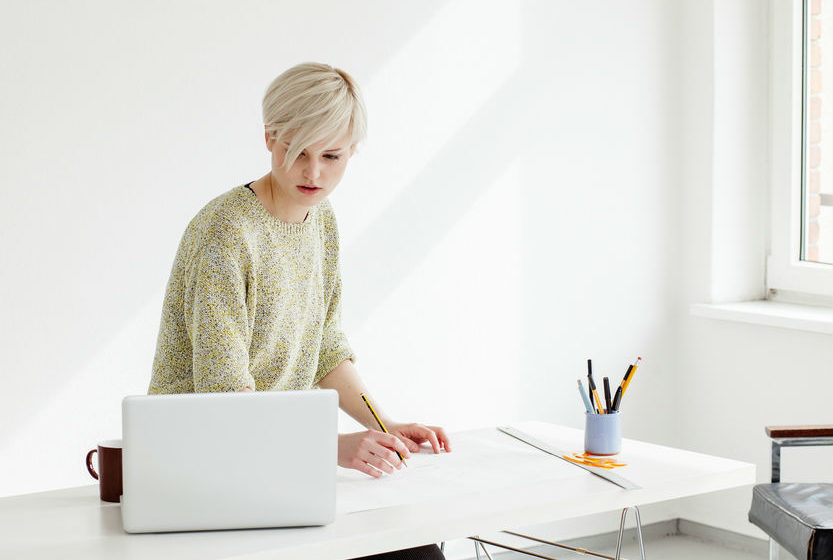 There's no question that blogging is an essential tool in your business's digital marketing tool bag. Research shows that B2Bs that blog earn 67% more leads than those that do not. In addition, B2Bs that blog have 97% more links back to their website, which in turn help improve page authority and increase search engine rankings.
Best of all, if done correctly, digital marketing blogging supports other content marketing tasks extending their value and ROI well beyond the confines of the blog itself.
So how do you get the most out of your blogging efforts? Just follow theses 5 steps.
1. Research and write.
This first step is absolutely essential to the success of the process. Take the time to research your ideas and put together a solid article that really digs into the topic at hand. Statistics, quotes from industry leaders, and thought leadership will take you far and should be included when possible. It will take time, but it will be worth it in the end.
Remember that blogging today is not about keyword packing; it's about providing value for your audience as they research solutions to their current challenges.
Once you're done writing, take the time to grab a great photo, as this will come in handy in the next step. Just be sure you know how to use images from the internet legally to avoid copyright infringement penalties.
2. Post to social media.
Once you've published, share the blog title, main image, and link on social media, and then you can start getting more creative. Don't stop after that initial share.
Here are a few different ideas to keep your post working for you by transforming bits and pieces of this article into micro-content:
Turn quotes, stats, or thoughts into tweets.
Use bold fonts and bright colors to turn statistics and text from the article into images that can be posted and shared on various platforms.
Use some of the research or points you highlight in the article to start a discussion on a related LinkedIn Group.
Always remember to include a link back to the original article to help drive traffic to your blog site.
Consider highly targeted paid promotion if you find your post has a strong organic engagement. On average, you can reach an additional 2-3 people organically for every 1 person you pay to reach. Why? Because the people you've paid to reach in turn share your post organically.
If a post is already gaining traction organically, chances are good you will reach even more with a paid promotion of it.
3. Create a video and post it to YouTube.
Video is quickly becoming a must for marketers; after all, YouTube is the 3rd most popular site on the internet (source). Further, videos that are posted on YouTube show up in both the web and video categories on Google and can quickly help you gain top page rankings.
Take the facts, stats, thoughts, and opinions in your article to build a PowerPoint Presentation that helps you verbally and visually illustrate your point. If it makes sense and does not take away from the goal of the video, you can add a short demonstration of your product/service.
Share this video on social media when it's done, then embed the video on a blog and add in a short intro and conclusion.
See how the content machine keeps chugging along and feeding itself?
4. Upload to SlideShare.
Now owned by LinkedIn, SlideShare has become a significant tool for B2B marketers vying for top spots on search engines. Use the main points from your blog to create a visual version of the blog itself with a PowerPoint.
Creating a PowerPoint for SlideShare is different than the one you built for the video because you will be using slides alone, no audio. You can and should use elements from your video PowerPoint to save some time, but add extra text and images to get the point across and make up for a lack of audio.
Just as with the YouTube video, your SlideShare can and should be shared on other social media sites and embedded on your blog.
5. Create an infographic.
Build an infographic using the information from the original blog post.
Don't have the design sense or software to create your own? You don't have to! You can hire a company to create it for you, use internal design resources if you have them, or use one of the easy online tools like Piktochart, Easel.ly, or Canva.
The takeaway
This may sound like quite a bit of work, but researching and writing the blog really is the most time-consuming part. Give this methodology a shot and you'll be surprised at how quickly you can start pumping out content to increase engagement and SEO rankings while still having time to get the rest of your work done, too.
---
About VONT Performance Digital Marketing
At VONT we believe that change is the only constant in the digital world – and that excites us. When tools and environments are constantly changing, new opportunities to help our clients achieve success are constantly arising. Each new advertising technology, social platform, or design approach allows us to improve on the results we achieve for our clients.
We believe in this idea of continual fine-tuning so much that we named our company VONT, which means to achieve exponential improvement in incremental steps. It is our core belief, and the reason why we are not simply a web design company or simply a digital advertising agency, but rather a long-term, single source partner providing a comprehensive array of web development and digital marketing capabilities.
In short, we're here so that our clients achieve success in the ever-changing digital world. If you'd like to learn more about VONT and the work we've done with our client partners, visit our Work page. Or, if you have a question, or contact us. We'll get right back to you!