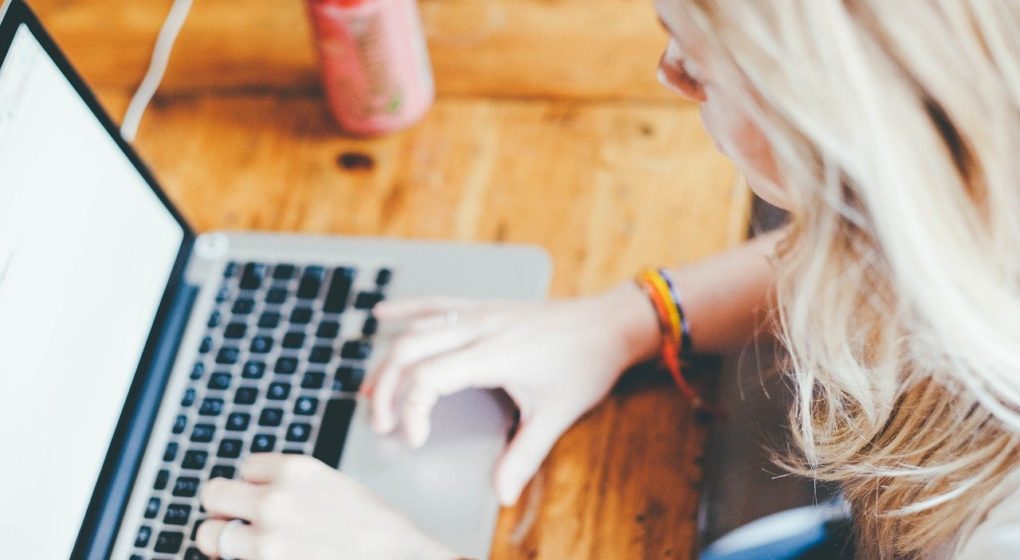 Since 2020 is unlike any year we've experienced–or hope to experience ever again–we're jumping headfirst into 2021 with 1) optimism, and 2) our annual predictions of digital marketing trends. While we talk about 2020 being a year of upheaval and chaos, it has also caused permanent changes in the digital landscape. When you combine that with the everchanging digital adtech universe and more pressure from regulators, 2021 promises to be a year of continued evolution, and possibly revolution in the digital marketing world. We're focusing our predictions in three key areas of digital marketing, including:
Marketplace – Specifically, how have things changed due to COVID and how will this play out in 2021?
Platforms – What features and tools do we see growing in popularity next year?
Regulation & Privacy – What parts of these two closely related topics are evolving and what will we see happen with them in the year to come?
So, not to rush time, but let's fast forward to 2021 and see how these projected trends might play out.
Marketplace Topics – How COVID-19 Has Changed the Digital Marketing Landscape
E-commerce boom: As consumers continue to look for ways to reduce risk of exposure to COVID-19, online shopping volume has grown exponentially. We've seen many of our clients invest in greater e-commerce capabilities over the course of 2020, and we expect this trend to continue. The implications of this change include:
Opportunity for e-commerce sellers to expand their audience and garner a higher volume of sales
Advertising costs rising due to greater competition; however this change could be outpaced by audience/impression growth as more people migrate to online shopping, keeping costs stable
Growth for social commerce options, particularly on Facebook and Instagram with click-to-purchase capabilities
Endless streamed content: With people spending more time at home than ever before, consumers are also streaming more music and video content than ever before. In 2020, subscriptions to services like Netflix, Hulu, Spotify, etc. radically increased, and with this came new opportunities for brands to consider in the year to come:
More inventory, reach for OTT, and Connected TV advertising
Expanding self-service access to services like Spotify, Hulu, and YouTube TV means more accessible minimums, quick-turn campaigns, and more options for clients.
We expect COVID-driven behavior changes to continue after the pandemic subsides. In a way, the pandemic has simply hastened the process of change toward an even more digital world that was likely going to happen eventually regardless.
Platform Topics – New and Improved Features We Like and See Growing in 2021
Self-Service Ad Options: Similar to what we shared under Marketplace Topics, we are starting to get direct, self-service access to content streaming platforms (e.g., Spotify, Hulu, Youtube TV) which lowers barriers to entry and gives greater access to campaigns on these platforms for our clients. This change puts us in the driver's seat for these ads and makes the turnaround time for streaming ads much faster. We expect that content platforms will continue offering and expanding their self-service ad options over the year(s) to come.
LinkedIn Leveling the Playing Field: – they have significantly improved platform performance, bringing it to a more competitive level with other social platforms. Some factors driving this include:
Lead Forms embedded directly into LinkedIn ads dramatically increase conversion rates
InMail has been replaced by LinkedIn Message Ads and lowered minimums. When combined with Lead Forms it makes a high performing email-like lead gen tool
As targeting options become more constrained due to privacy and regulatory concerns, the richness of LinkedIn's first-party data means strong B2B targeting options should continue to be supported
Search Engine Optimization (SEO) Remains a High Priority: While SEO is anything but new, as Google Ads moves toward an AI-based automated approach that reduces transparency and availability of features like keyword targeting, text ads and search term data for optimization, investing in organic search visibility becomes more and more important because:
Combining SEO with the powerful integration of Google Analytics and Google Search Console data that Google Data Studio now offers makes for greater transparency into organic search performance that drives your SEO strategies and helps them adjust
As SEO practices merge with customer journey mapping and full-funnel content marketing techniques, content provides better and better awareness and lead generation capabilities
Instagram is a Conversion-Oriented Channel: Instagram is also not a new platform, but as Stories adoption soars and creative options improve, it has proven itself as a conversion-oriented channel. Combine that with growth in Instagram Reels and shoppable posts over the coming year, and it's a platform that will continue to grow for our clients.
Regulatory and Privacy Topics – Developing Changes that Will Impact Digital Marketing for the Long-Haul
Complying with CCPA & GDPR: With both California and the European Union's privacy regulations becoming law, user consent and management of first-party data will become more and more critical. This will result in:
Reduced targeting options: As ad tech providers continue to remove targeting options due to privacy concerns, regulatory compliance or risk of discriminatory use, first-party data, lookalike modeling, contextual, and other emerging targeting options will be more heavily relied upon.
End of the 3rd Party Cookie: With 3rd party cookies increasingly blocked by default, and with the impending block by Chrome, emergence of new forms of addressability will be critical. 2021 will be a big year for developments coming out of "walled garden" companies (e.g., Google and Apple), as well as the W3C's drive to adopt an open standard for addressability.
Whew–thanks for sticking with us through all of that. From our perspective, 2021 is going to be busy with digital marketing changes that make a significant difference in the lives of marketers. What do you think 2021 has in store for us?
---
About VONT Performance Digital Marketing
At VONT we believe that change is the only constant in the digital world – and that excites us. When tools and environments are constantly changing, new opportunities to help our clients achieve success are constantly arising. Each new advertising technology, social platform, or design approach allows us to improve on the results we achieve for our clients.
We believe in this idea of continual fine-tuning so much that we named our company VONT, which means to achieve exponential improvement in incremental steps. It is our core belief, and the reason why we are not simply a web design company or simply a digital advertising agency, but rather a long-term, single source partner providing a comprehensive array of web development and digital marketing capabilities.
In short, we're here so that our clients achieve success in the ever-changing digital world. If you'd like to learn more about VONT and the work we've done with our client partners, visit our Work page. Or, if you have a question, contact us. We'll get right back to you!