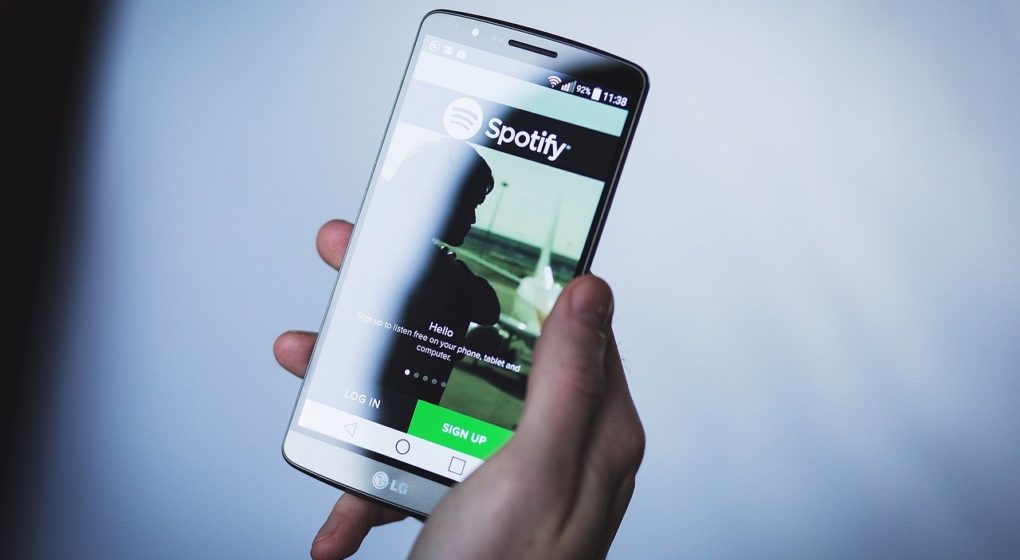 With each passing year, along with the rest of the world, advertising needs and capabilities shift to adapt to an ever-changing and increasingly interconnected world. In the late 1980s, the origination of the internet set off its own chain reaction of changes in the industry – starting with cutting the costs of writing, editing, and printing costs for magazines. The evolution of the internet has not slowed since. As Don Draper from Mad Men once said, "Change is neither good nor bad. It simply is."
So, what is the newest trend in advertising today?
There are a lot of topics we could cover regarding shifts in advertising and technology that have happened this year, but we'll focus on a key one: emerging self-service advertising platforms from the major streaming media outlets Spotify and Hulu. Gone are the days where the only option for these platforms was ad buys with high minimums that had to be negotiated by a media buyer – instead, these major online platforms have shifted their offerings to cater to any-sized business with self-serve ad options.
Want to learn more? You're not alone. Let's dive in.
What We've Learned About Self-Service Advertising
Self-service advertising is not a new phenomenon but self-service advertising is still emerging for many major streaming media channels. But over the past year, popular streaming audio and video providers Spotify and Hulu have adopted self-service platforms and reduced minimum ad buys in an effort to make their advertising more accessible to a wider range of businesses. While this self-service model has existed for some time on search engines, display networks, social media sites, YouTube, and programmatic advertising, it's new to Spotify and Hulu. While Hulu is still in Beta – Spotify is fully rolled out and available to begin experimenting. Ready to try it?
If you're considering using Spotify's self-service advertising for your brand in the future, here are some pros and cons, and things to look out for.
The positives:
Quicker turnaround time: Between eliminating conversations between your media buyer and Spotify and being able to create audio ads in minutes through Spotify's self-serve Ad Studio, Spotify's self-serve ad platform can help you become nimbler with your advertising. As an added bonus, if you don't have the ability to easily record an audio ad, you can create a script and send it to Spotify to utilize their voiceover service.
Lower minimums: While there are still minimums for ad buys using Spotify's self-service platform ($250 minimum), they are much lower than the minimums required for direct buys, allowing you to get into the game with a much lower budget.
You're in total control: From creating your account to uploading your creative assets and pivoting on the fly, if you're not seeing the success that you want, you are in total control of your Spotify campaign's future and its success.
Live reporting: Instead of waiting for a monthly or quarterly report on how your campaign is performing, log right into the platform, and see your results in real time.
The negatives:
Less direction: There's a reason working with professional media buyers is the norm – namely, they're experts at their craft, will help you understand the deliverables, negotiate the best terms, and will make sure the process moves swiftly and soundly. Self-service comes with less direction upfront, leaving you to move the process along on your own.
Fewer targeting options: From what we've seen you are able to target your ads by demographic and psychographic (i.e., Spotify listening habits), but otherwise, your targeting capabilities are more limited with this option.
You're in total control: If you're the set it and forget it type, or you simply don't have the time to adjust your Spotify ad set as you go, being in total control of your ads could be a negative for you. Consider this before diving into the self-service platform.
Pro-Tip: While self-service ads allow you to forego working with a professional media buyer, collaborating with a digital marketing agency adept at optimizing self-serve digital campaigns will ensure your ads perform well, meet your goals, and are on-brand for your company.
How Spotify's Self-Service Ads Worked for One of Our Clients
We recently used Spotify's self-service advertising platform to place an audio ad and accompanying banner for one of our clients. Going into the process, we managed our client's (and our own) expectations on the engagement this ad would get, but ultimately, we were pleasantly surprised by the results we saw. Our click-through-rate stood at a surprisingly high .5% for the audio and banner ad, mirroring that of traditional display campaigns. Additionally, the reach of the ads was high. Overall, we concluded that this option provides an easily accessible ad delivery avenue over OTT and Connected TV platforms that aren't as easily clicked through.
A Hot Take: Self-Service Advertising on Streaming Media is On the Way Up
While we don't know which platforms are considering adding self-service advertising to their offerings this year, we're certain that self-service advertising on streaming media is going to rapidly expand. Between bringing down the cost of ad buys, allowing real-time optimization, and allowing scrappy companies to dig deep into new technological marketing capabilities, we believe that more brands and agencies will steer towards using self-service ads in the years to come. We believe Spotify and Hulu releasing self-service platforms will also put pressure on platforms such as Pandora and YouTube TV to release self-service tools as well. Ultimately, we believe even traditional TV and cable as well as their OTT counterparts will have self-service campaign management interfaces as well. We're excited to see how self-service advertising works for Spotify, Hulu, and other popular platforms in the near future for our clients, so we'll leave you with this: don't sleep on the self-service option.
Are you interested in self-service streaming audio or video advertising platforms, but aren't sure where to start? We can help you learn about your options and figure out the best path forward. Get in touch.
---
About VONT Performance Digital Marketing
At VONT we believe that change is the only constant in the digital world – and that excites us. When tools and environments are constantly changing, new opportunities to help our clients achieve success are constantly arising. Each new advertising technology, social platform, or design approach allows us to improve on the results we achieve for our clients.
We believe in this idea of continual fine-tuning so much that we named our company VONT, which means to achieve exponential improvement in incremental steps. It is our core belief and the reason why we are not simply a web design company or simply a digital advertising agency, but rather a long-term, single-source partner providing a comprehensive array of web development and digital marketing capabilities.
In short, we're here so that our clients achieve success in the ever-changing digital world.
If you'd like to learn more about VONT and the work we've done with our client partners, visit our Work page. Or, if you have a question, contact us. We'll get right back to you!