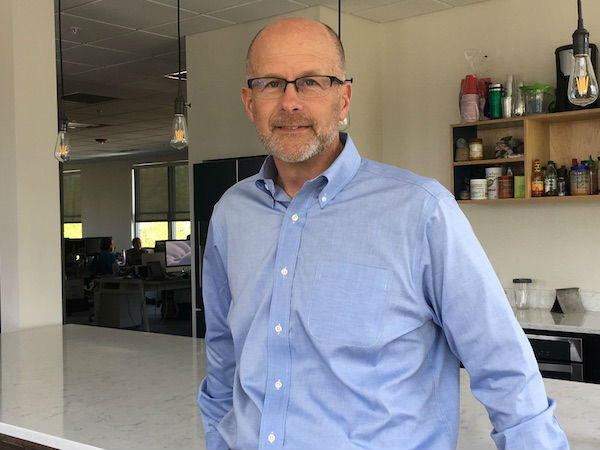 [Video] Historical Blog Optimization 101
Posted: July 24, 2017
Did you know that 80% of your traffic and leads will come from 20% of your blog articles? If that's the case, doesn't it make sense to optimize those posts for greater return? After all, it's a lot easier to make a blog post winner a better and bigger winner than it is to make a blog post loser into a winner.
In this video, VONT President, Tom Gale, explains what you need to know about historical blog optimization. If you'd like to learn more about conversion rate optimization, watch our video on What is CRO?
Transcript for historical blog optimization video
If you prefer to read, here's the transcript:
"Today, we're talking about historical blog optimization. A lot of people use blogging to raise the visibility of their websites in search engines and to generate leads and sales. It's a very powerful tool for that, but the problem is that most people are always looking forward with their blog thinking, "What am I publishing next? What am I publishing after that?" It's all about keeping content flowing into the blog.
The reality is that 80% of your traffic and leads will come from 20% of your articles. So, the classic 80/20 rule is that most of your traffic, most of your leads, will come from a small number of your blog articles, what we call unicorns or winners. The other thing is that when you publish a blog article it can take three to six months before you know whether it's going to be a winner or a unicorn or not because it takes time for the search engines to pick it up. And whether it's picked up depends on how much content you put in, how well optimized it is, whether it gets shared, so you may not know for three to six months if you have a winner or not. It's important to look backwards after that three to six months to see which articles are driving traffic, which of articles are driving leads, and try and improve those and make them even better. The truth is that it's a lot easier to make a winner a better and bigger winner than it is to make a loser into a winner.
There are three different types of articles you can look for when you're looking historically. One is to look for articles that are generating a lot of traffic, so are getting a lot of search engine visibility, but aren't generating a lot of leads. For those articles, you can look at conversion rate optimization: What's my call to action? How well aligned is that call to action with the content of the article and focused on that conversion rate optimization.
The second category to look for are the articles that generate a lot of leads and have a very high conversion rate, but don't get much search engine visibility. For those articles look at search engine optimization and try and get more visibility by either lengthening the content, adding video to make the dwell time on the page longer.
And then the last category of the real winners or unicorns is where the articles get a lot of traffic, and they generate a lot of leads. Even though that's the case you still want to optimize. Recently, we went in and optimized one of our articles that was ranking in position three and had like a 20-25 percent conversion rate. By optimizing it, we moved it up to position two, and we increase the conversion rate to about thirty percent, so we got even more traffic leads out of it.
The bottom line is make sure to look back at your articles that are already successful and make them better, as much as you look forward at your new content."
---
About VONT Performance Digital Marketing
At VONT we believe that change is the only constant in the digital world – and that excites us. When tools and environments are constantly changing, new opportunities to help our clients achieve success are constantly arising. Each new advertising technology, social platform, or design approach allows us to improve on the results we achieve for our clients.
We believe in this idea of continual fine-tuning so much that we named our company VONT, which means to achieve exponential improvement in incremental steps. It is our core belief, and the reason why we are not simply a web design company or simply a digital advertising agency, but rather a long-term, single source partner providing a comprehensive array of web development and digital marketing capabilities.
In short, we're here so that our clients achieve success in the ever-changing digital world. If you'd like to learn more about VONT and the work we've done with our client partners, visit our Work page. Or, if you have a question, or contact us. We'll get right back to you!