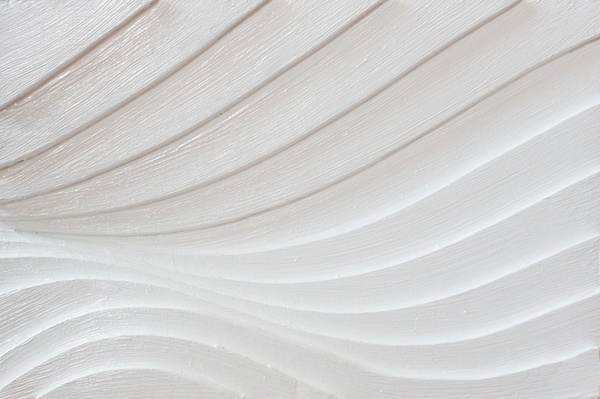 Understanding Google Algorithms
Posted: July 24, 2017
Getting to know Google's algorithms is an essential part of finding SEO success, but it's not easy. Google algorithms (the rules and processes used to determine which websites will be most relevant to a search query) change hundreds of times every year. Usually they're just minor adjustments that go unnoticed and won't impact rankings, but there are exceptions.
Here are the four major algorithms that you need to know in order to avoid making mistakes that can cause search engine rankings, site traffic, and web leads to plummet.
Google Panda
Released in 2011, Panda was Google's first in a sequence of major algorithm changes. With Panda came new standards for content – moving high quality websites and pages with more valuable content above those sites considered "thin" or "spammy".
How to avoid a penalty by Panda:
Avoid duplicate content. Content on your site that is poor quality, general, and unoriginal should be removed or rewritten. Try the Duplicate Page Finder tool to audit your site.
Focusing on high quality backlinks from dependable sites is more important than the sheer number of backlinks you have.
Increase repeat visits & lower your bounce rate. Google wants websites to be relevant to search terms. If visitors are hitting your site once and never coming back, or quickly leaving (bouncing), it signals your site did not give them what they were looking for. Every industry is different, but a good goal to work toward is a bounce rate below 60%.
Be sure your meta tags are accurate, precise, match the page content, and are not stuffed with keywords.
Google Penguin
While Panda touched slightly on low quality inbound links, its main focus was on overall site quality. Google took the inbound link quality standards to a new high in the spring of 2014 with the release of the Penguin update. Prior to this release there were many ways to build and use links to manipulate search engine rankings, but today many of those tactics are going to do you more harm than good.
How to avoid a penalty from Penguin:
You can over-optimize a website and Penguin doesn't like it. For example, you can over-optimize by using keyword-rich anchor text. Do not make a habit of using anchor text that uses the exact text of the keyword for to which you are trying to rank. Occasionally doing so is fine, but do it too much, and you will set yourself up for penalization. Remove'em.com has a free tool you can use to quickly analyze your site.
Avoid any overly aggressive link building tactics designed to manipulate search results. For example, buying or selling links, guest posts focused more on keyword-rich anchor texts than the content itself, and excessive cross-linking (the "if you link to me, I'll link to you" tactic).
Know the difference between a natural and unnatural link and avoid the latter. A natural link would be any link that takes a visitor to another relevant and helpful page. If another high quality site links to you, that's natural. An unnatural link would include low-quality directories or putting a link in your signature on a forum.
Google Hummingbird
Google realized that most people search in a conversational way, so in the early fall of 2013, Hummingbird, a completely new algorithm as opposed to an update, was released. It was designed to look at the entire sentence, question, or conversation typed into the search bar, not just a single keyword.
While you cannot necessarily be penalized by Hummingbird, your content may not come up in the top results if you're not building it with this algorithm in mind.
Keyword search will likely continue to dominate SEO, but writing with a focus on conversational and question-based keywords ("how to…") and long-tail keywords (3 or more words) is going to help you use this algorithm to your advantage.
Google Pigeon
In 2014 Google released Pigeon, which focuses specifically on local search and how businesses appear in Google Maps and web search results.
Pigeon is meant to help users get more accurate and useful answers to questions related to finding businesses and places nearby. For example, "restaurants near Denver" or "where is the nearest Verizon store?"
There is not much you can do to avoid the impact of Pigeon, but it explains any changes you may have seen since its release. One way to combat any negative impact this may have had on your businesses location ranking is to set up a business profile on Yelp, The Yellow Pages, a Google business page, or other local directories which may be ranking higher than your individual site.
The takeaway
Hopefully, now you have a better understanding of how each of the above algorithms can work with you or against you, but remember that these rules are always changing.
Focusing on algorithm compliance is indeed important, but a good rule of thumb is to always focus on high quality content and other strategies that engage your audience. If you do, site authority and high rankings will come on their own.
---
About VONT Performance Digital Marketing
At VONT we believe that change is the only constant in the digital world – and that excites us. When tools and environments are constantly changing, new opportunities to help our clients achieve success are constantly arising. Each new advertising technology, social platform, or design approach allows us to improve on the results we achieve for our clients.
We believe in this idea of continual fine-tuning so much that we named our company VONT, which means to achieve exponential improvement in incremental steps. It is our core belief, and the reason why we are not simply a web design company or simply a digital advertising agency, but rather a long-term, single source partner providing a comprehensive array of web development and digital marketing capabilities.
In short, we're here so that our clients achieve success in the ever-changing digital world. If you'd like to learn more about VONT and the work we've done with our client partners, visit our Work page. Or, if you have a question, contact us. We'll get right back to you!