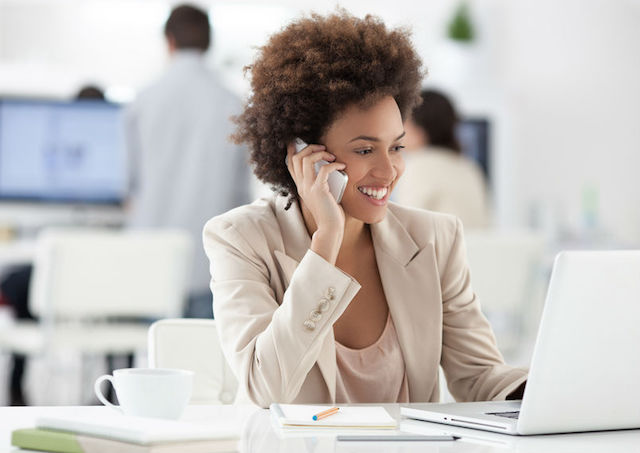 The Importance of Phone Call Tracking from Digital Marketing Campaigns
Posted: December 6, 2017
How do you make an informed decision when you're only working with a portion of the information pie? You don't. A decision may be made, but it won't be informed.
That's why phone call tracking platforms such as ResponseTap are so important to digital marketing for industries that rely more on phone calls than form submissions.
In the service industry phone calls are more important than form requests. Why? Because when customers want to hire a service they want answers to questions concerning pricing, availability, and service.
Perhaps more to the point, customers want their questions answered immediately, and don't want to have to submit a form and wait for someone to get back to them. Running effective PPC campaigns can be challenging because conversions are historically measured in form submissions not calls.
Example
VONT ran into this challenge with client Yankee Pest Control in Malden, Massachusetts, and recommended using ResponseTap, a platform for tracking conversions beyond form and standard online conversions.
The PPC campaign runs just like any other PPC campaign – with one difference. With ResponseTap, a click on the ad triggers the Yankee Pest Control website to automatically change the phone number appearing throughout the entire site. The new number is associated with the PPC campaign, and any calls received through it are now tracked and counted as conversions.
On the backend, ResponseTap analytics are linked to Google Analytics and AdWords making tracking efficient and thorough.
From a client perspective, ResponseTap provides useful analytics including average wait time, number of calls answered, and number of calls missed in addition to recording the actual call for review of customer service quality.
The importance of seeing the whole picture
A variety of decisions go into every PPC campaign – it's not just a matter of setting up a campaign and letting it run. In fact, it's the continual testing and tweaking that makes a PPC campaign a success.
Decisions on cost efficiencies (allocating campaign spend based on cost per conversion), keywords (adjusting bids based on cost per conversion), and A/B testing (choosing the best ads based on conversion rates) all play a role in contributing to a successful PPC campaign. Can you imagine making those decisions without all the information needed to do so?
Since July, 90% of conversions being tracked for the Yankee Pest Control campaign have come from phone calls, leaving only 10% coming from form conversions. Without the ability to track those calls, decisions on cost efficiencies, keywords, and ad copy would have had to been made with only 10% of the available information. ROI would have been skewed and the campaign likely shut down.
It certainly puts into perspective the importance of being able to track ALL conversions.
A win-win situation
The Yankee Pest Control campaign, which started at the beginning of July, is still new, yet the initial results have been dramatic.
As a result of being able to track call conversions and add that information into the decision making mix, actual conversions for the Yankee Pest Control campaign increased 50% in the first month, while spend remained the same.
In addition, conversion rate improved by 25% and cost per conversion decreased by 28%. Ninety percent of information would have been missing and the same results would not have been possible without tracking call conversions.
The takeaway
Running a PPC campaign with only partial information is a recipe for disaster. For industries that tend to convert with phone calls rather than forms, the ability to track phone conversions is essential. Platforms such as ResponseTap track calls coming from digital marketing campaigns and enable informed decisions to guide decisions on cost efficiencies, keywords, and A/B testing.
---
About VONT Performance Digital Marketing
At VONT we believe that change is the only constant in the digital world – and that excites us. When tools and environments are constantly changing, new opportunities to help our clients achieve success are constantly arising. Each new advertising technology, social platform, or design approach allows us to improve on the results we achieve for our clients.
We believe in this idea of continual fine-tuning so much that we named our company VONT, which means to achieve exponential improvement in incremental steps. It is our core belief, and the reason why we are not simply a web design company or simply a digital advertising agency, but rather a long-term, single source partner providing a comprehensive array of web development and digital marketing capabilities.
In short, we're here so that our clients achieve success in the ever-changing digital world. If you'd like to learn more about VONT and the work we've done with our client partners, visit our Work page. Or, if you have a question, contact us. We'll get right back to you!