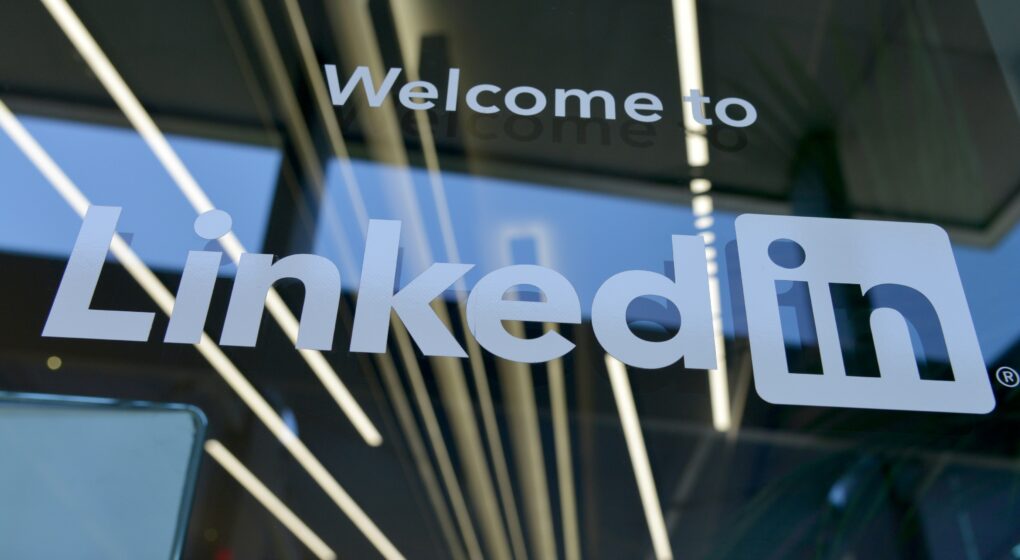 As with all things in the digital world, there's change afoot. LinkedIn is sunsetting its Message ads in favor of its newer Conversation ads. Wondering what the difference is, why LinkedIn is making the change, and what this means for you? Read on!
Why the Change?
In 2018, LinkedIn unveiled the Message ad and provided advertisers with a way to send personalized messages directly to their target audience's LinkedIn inbox. This ad format was designed to drive more engagement and generate leads for businesses by allowing advertisers to reach prospects in a more personalized way. It also allowed advertisers to start a conversation directly with prospects that could lead to a sale or conversion.
And they worked—since their introduction, Message ads have become a popular option for marketers on LinkedIn.
So, if Message ads are effective, then why the change? In a nutshell, LinkedIn has found something even better—something that provides a more engaging and Conversational experience for users.
Enter the Conversation ad.
The shift to Conversation ads reflects a broader trend in marketing towards more conversational and interactive approaches. With Conversation ads, advertisers can create even more personalized and relevant experiences for their target audience.
What are Conversation Ads?
Conversation ads are designed to provide a more engaging and conversational experience for LinkedIn users in order to help drive more meaningful interactions and conversions. Conversation ads allow advertisers to create interactive, personalized, and full-funnel campaigns with multiple CTAs (calls to action).
Here are some of the key features:
Click the ad. Initiate a conversation. Conversation ads are designed to complement the Focused Inbox experience by encouraging members to click on a message in their inbox to initiate a conversation. When clicked, a message will open promoting members to take action or learn more.
Sequence of messages. With Conversation Ads, advertisers can create a sequence of messages that can guide prospects through the buying journey, from awareness to consideration to decision-making. Each of those messages can include text and images. Messages can also be personalized with: recipient's name, job title, company, and any other information that might create a more relevant and personalized experience.
Multiple CTAs. While Message ads only display a single call-to-action (CTA), Conversation ads allow you to add multiple CTAs within a single message, allowing advertisers to guide prospects through the buying journey more effectively and drive conversions. For example a series of CTAs could be: "Download a whitepaper," "Register for a webinar," or "Schedule a meeting."
How do I Convert My Ads?
Replacing an existing Message ad campaign with a Conversation ad campaign is a manual process that can only be performed for one ad campaign at a time.
There are 3 stages to converting an ad camp:
Stage 1: Duplicate an existing Message ad campaign
Stage 2: Create ads and launch the Conversation ad campaign
Stage 3: Pause the existing Message ad campaign
Each stage has several steps. For complete details on how to convert a Message ad to a Conversation ad, check out LinkedIn's Replace a Message Ad with a Conversation Ad page.
Once you've completed these 3 stages, your message ad will be converted to a Conversation Ad, and you can start customizing your ad with multiple calls-to-action, dynamic content, and personalized messaging to drive more engagement and conversions.
What Else Should I Know?
Remember when we said the digital world is always changing? LinkedIn is (already) gradually releasing a new and improved version of the Conversation ad format. As it does, any Legacy Conversation ad campaigns will automatically transition to the new and improved Conversation ad format, once it's available.
The Message ad format will no longer be available in Campaign Manager once the new and improved Conversation ad format is available, so take the time now to convert your Message ads to Conversation ads.
The Bottom Line
LinkedIn is sunsetting Message ads. That's because Conversation ads allow for even more interactive and personalized conversations with prospects—an even better way to build trust and rapport. By switching to Conversation ads, advertisers can gather more insights about their target audience's interests and preferences, which can inform future campaigns.
Bottom Bottom Line? LinkedIn Message ads are out. Conversion ads are in. Convert now.
Talk to VONT: Reach out to VONT to learn how our team can help you turn an idea in your head into a digital marketing strategy that works for your organization. From ideation to implementation, we're here to ensure our clients make the most of their digital real estate. We look forward to hearing from you soon!
About VONT Performance Digital Marketing
At VONT we believe that change is the only constant in the digital world – and that excites us. When tools and environments are constantly changing, new opportunities to help our clients achieve success are constantly arising. Each new advertising technology, social platform, or design approach allows us to improve on the results we achieve for our clients.
We believe in this idea of continual fine-tuning so much that we named our company VONT, which means to achieve exponential improvement in incremental steps. It is our core belief, and the reason why we are not simply a web design company or simply a digital advertising agency, but rather a long-term, single source partner providing a comprehensive array of web development and digital marketing capabilities.