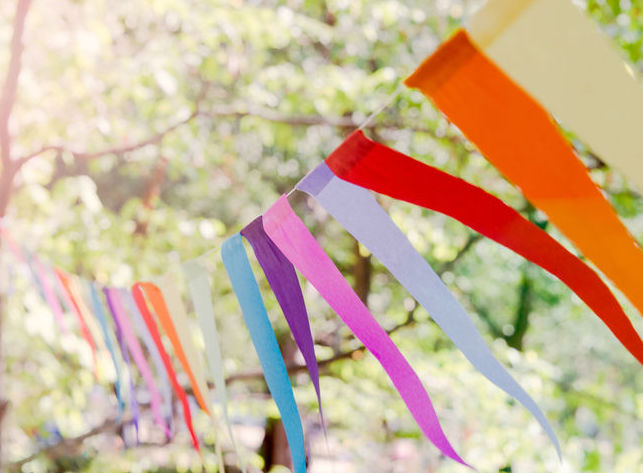 How to Use Flagship Content to Create Better Content Experience
Posted: September 14, 2017
Have you noticed your organic page rankings dropping over time? If so, it's not surprising.
Changes to Google algorithms have made it harder to rank, while implementation of the Knowledge Graph siphons-off brand organic search queries and an increased number of paid search ad spots have reduced available organic ranking real estate on search engine result pages (SERPs).
The good news is that there is something you can do to improve your organic rankings and traffic – and improve user experience –  read on to learn how to use flagship content for key landing pages on your website.
Google's Knowledge Graph plays a role in decreased organic traffic
Google announced the Knowledge Graph back in 2012 when they radically restructured the way they store information on the web.
At that time, their self-identity morphed from search engine providing websites on which you can research your answer to knowledge engine providing answers to your questions without you ever having to go to an actual website to research the answer.
"The trend for informational organic search is to move from a search engine to a knowledge engine where instead of having to research the answer, you are simply given the answer." (Google Answer Box – Knowledge Graph).
It has taken time for Google to implement Knowledge Graphs for all websites, but according to Google, the Knowledge Graph is now showing up 90% of the time for brand organic searches for both mobile and desktop searches.
The impact? Google estimates that the Knowledge Graph siphons off between 35-45% of brand organic search queries because searchers have less need to click through to the website to get answers.
Google's Knowledge Graph plays a role in decreased real estate on SERPs
While the Knowledge Graph currently sits on the right-hand column of the SERP on desktop searches, future SERP listings may place the Knowledge Graph in line with the organic search results further pushing organic results down the page.
In addition, Google My Business (GMB) results currently show three businesses in the local stack pack, but current trials on the West coast have local stack packs with four or more local listings and some with paid local listing placements.
Google's Fred Algorithm update plays a role in dropped organic rankings
On March 8, 2017. Google rolled out a new algorithm update dubbed 'Fred' that affected numerous sites.
According to Barry Schwartz, News Editor at Search Engine Land, the sites most heavily impacted were ad-heavy with low-quality content focused on revenue generation: "[The type of site affected] looks to be written for ranking purposes and then has ads and/or affiliate links sprinkled throughout the article." Visit Search Engine Land for his full report.
Lest you think your website won't be affected because it does not fall into the above described category, remember that Fred is simply the most noticeable algorithm change in a slew of changes. It is Google's goal to improve the quality of SERP results, and there is no reason to believe tweaks to its algorithm will stop.
How can I improve organic ranking?
So, what's a website to do? Is it possible to improve organic rankings, or has it simply become a case of pay-to-play?
The good news is that not only has it not become a case of pay-to-play, but Google's desire to improve the quality of SERP results can act as a guide to help you improve your rankings.
After all, if Google rewards better content… then provide better content. Create an engaging, comprehensive, and valuable landing page content experience that doesn't just meet the customer's informational needs…but exceeds them.
The best way to create a better content experience is through a type of content called flagship content, and it will help you move back up the rankings.
What is flagship content?
To increase your organic rankings, you need to create something engaging and compelling that also offers a lot of value. This is what we call flagship content.
When we talk about flagship content, we are referring to content that uses a variety of elements (video, infographics, copy, offers) to tell the story about the theme of the page.
Because there are frequently a lot of components, flagship pages are longer than most webpages (2000+ words). In effect, your most important landing pages – the ones you really want to drive traffic to – become like mini-dissertations.
The important factors in creating flagship content are subject scope, content depth, and landing page experience:
Subject scope is the comprehensive treatment of a topic. It is not enough that a web page is relevant to a keyword phrase; it needs to be relevant to the subject topic. That means you need to write about difference aspects of the topic that would commonly be associated with the subject matter.
Content depth is straightforward. It refers to how deeply you have delved into your topic. How many words have you written about the subject matter? Does it provide information that people are looking for? Is the information substantive, rewarding, and relevant? Does it effectively communicate its key points?
Landing page experience refers to the overall experience the user encounters while on the page. Is your content well-organized and easy-to-read? How do people engage with it? Is this information unique to your site? Does it provide value for the user? Does it use rich media to support, illustrate, or visualize key concepts?
Flagship content improves organic search rankings: a test
So how do we know flagship content improves search rankings? A test was performed for and the results were significant.
Web page content falls into one of three different types:
Web page content: basic content pages of 150-300 words
Landing page content: lead channel pages or key content pages for your services & products
Flagship page content: in-depth long-form content (200+ words) with rich media
For the test sample, 50 pages of each category were created with very similar linking profiles. Each contained: target keyword page theme of 2,100 searches/month; 2 themed images; 90 second video; highly optimized on-page SEO; 12 external backlinks, 10 shares, 6 likes, 8 cross links. After 120 days, the search results were analyzed for each type of page and were as follows:
Web page content: After 120 days, only 1 out of 50 pages ranked on the first page of results. The largest factor affecting results was signals (links), which contributed 80% to the results. Content and on-page factors each contributed 10%
Landing page content: After 120 days, 10 out of 50 pages ranked on the first page of results. The largest factor affecting results was content, which contributed 50% to the results. Signals (links) contributed 40%, while on-page factors contributed 10%.
Flagship page content: After 120 days, 44 out of 50 pages ranked on the first page of results. The largest factor affecting results was content, which contributed 70% to the results. Signals (links) contributed 20%, while on-page factors contributed 10%.
The bottom line
An improved content experience in the form of flagship content is the critical point where Google's need for quality results and a business's need to be found on the web come together.
---
About VONT Performance Digital Marketing
At VONT we believe that change is the only constant in the digital world – and that excites us. When tools and environments are constantly changing, new opportunities to help our clients achieve success are constantly arising. Each new advertising technology, social platform, or design approach allows us to improve on the results we achieve for our clients.
We believe in this idea of continual fine-tuning so much that we named our company VONT, which means to achieve exponential improvement in incremental steps. It is our core belief, and the reason why we are not simply a web design company or simply a digital advertising agency, but rather a long-term, single source partner providing a comprehensive array of web development and digital marketing capabilities.
In short, we're here so that our clients achieve success in the ever-changing digital world. If you'd like to learn more about VONT and the work we've done with our client partners, visit our Work page. Or, if you have a question, contact us. We'll get right back to you!