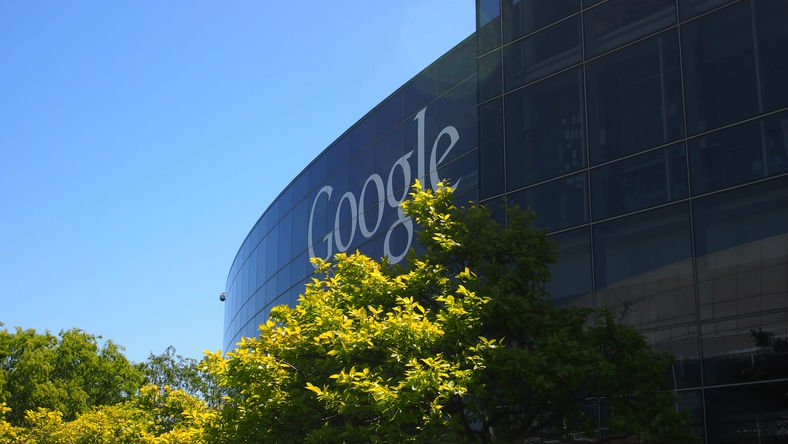 Does Google have the power to know exactly what is important in a person's life? According to a new algorithm release, they just might have a little more insight than you think. While this update should be good for consumers, it's more work for website-powered businesses that want better results in Google's search engine results pages (SERPs). How does it work? Understanding Your Money or Your Life (YMYL) is the first step.
What is YMYL?
Just last month, the SEO community got the news that organic search visibility was about to change – again. Known as Your Money or Your Life (YMYL), this new Google algorithm release is upping the game for search visibility in a crowded online space.
"Want to do better with a broad change?" says Google's Danny Sullivan. "Have great content. Yeah, the same boring answer. But if you want a better idea of what we consider great content, read our raters guidelines. That's like almost 200 pages of things to consider."
In fact, this Google Quality Rater Guidelines is the perfect discussion launching pad before delving into YMYL pages. While you are welcome to read the 200-page document in entirety at the link above, it's essentially the holy grail of website quality. Given to "Quality Raters" (hired Google contractors), these people use this detailed manual to determine if a site is high quality or low quality. While low-scoring sites will not be demoted, and raters have no direct input into the algorithm, this information is given to Google's engineers to fine-tune algorithms to better determine site quality, setting the stage for YMYL.
Based on GRQ Guidelines, YMYL focuses heavily on E-A-T (Expertise, Authoritativeness, and Trust) signals. Making this even more specific, Google defines YMYL as "types of pages [that] could potentially impact the future happiness, health, financial stability, or safety of users."
Some Examples of YMYL Pages Include:
Financial transaction pages: From shopping to online banking, these pages allow the transfer of money.
Financial information pages: These pages are the hub for information and advice on various financial scenarios like taxes, retirement, investments, insurance, home purchases, and college planning.
Medical information pages: This is where people learn more about medical conditions, health, nutrition, and medicine.
Legal information pages: From information and advice on things like divorce, child custody, citizenship, or will creation, this is a commonly sought resource category.
News and/or public information: While not all news articles fall into the YMYL category, specific information like local/state/national government policies, laws, disaster response, and local events may have a more relevant connection to people.
As we circle back to the original definition of YMYL, these page examples all connect back to users' happiness, health, financial stability, or safety.
If your business falls into any of these categories, keep reading.
What Sites Will Be Impacted the Most in a YMYL World?
"Having a site with good quality content will likely send a signal to Google that the site is a reputable business that significantly invests in its web presence which represents its core brand both online and offline," says Mark Beale, VONT SEO specialist.
Google will not give a website a stamp of quality approval lightly. It needs proof. Taken from Section 4.2 of the GRQ Guidelines, Google states: "The quality of the Main Content [MC] is one of the most important criteria in Page Quality rating, and informs the E-A-T of the page. For all types of webpages, creating high quality MC takes a significant amount of at least one of the following: time, effort, expertise, and talent/skill."
How exactly can these attributes be transformed into tangible features? First and foremost, written content is king. High quality pages must be completely accurate, clearly well written, and filled with comprehensive information. If the website has commerce functionality, the shopping process (from finding a product to checkout) must be seamless. Additionally, rich-content assets like videos, pictures, online games, and other unique functionality all contribute to the golden standard of "quality" today.
Why does this Google quality stamp of approval matter so much? Not only could it impact whether or not a website will be seen in the SERPs, it also determines whether this website has a "positive" or "negative" impact on happiness, health, financial stability, or safety.
"Google is more closely scrutinizing ecommerce sites and their corresponding authority and reputation online within its market niche," adds Mark Beale. "Google is likely trying to protect the consumer where there is an actual exchange of money. There is a trust factor involved and Google wants to make sure it is only displaying reputable online ecommerce sites within its organic search results and thus high-quality page context is a likely deterrent to ecommerce scammers."
In other words, Google is helping maximize the positive impact for users.
What Can You Do to Avoid Being Impacted By YMYL?
Have any "negative impact" pages been affected by YMYL? Information is still emerging and conclusions are far from being drawn, but some people are already tossing in their two cents.
"Many sites in the diet, nutrition and medical device niches were greatly affected," explains blogger and consultant Marie Haynes. "The August 1, 2018 Google Update strongly affected YMYL sites."
Haynes notes that early observations indicated that this vertical not only saw huge drops with some companies, but also some big gains. Why the discrepancy?
Summarized loosely from the article, the websites that experienced drops may be attributable to negative factors like "safety of users" (i.e. advocating for an unhealthy practice, going against typical medical consensus), as well as an absence of an "About page" and a general lack of external (good) reputation. On the flipside, the websites that saw gains had labeled articles by reputable authors with demonstrable E-A-T, clear signs of authority (i.e. abundance of user comments and reviews), and a page focus centered on providing information, not selling products.
Next Steps in a YMYL World?
Making sure your site's quality more closely conforms to Your Money or Your Life guidelines, if you want your webpages to appear at the top of the SERPs, is the message Google is sending. To do so, requires an investment in time and resources. To ignore this loud and clear signal, is taking a chance with your site's organic search visibility.
While the YMYL algorithm update should continue to help good companies with quality content rise to the top of the SERPs, the update underscores the reason why you have to look beyond keyword ranking tactics. With this latest release, Google analyzes the available website content and makes a call if it's worthy and safe for users. If Google thinks it isn't safe this will determine its visibility potential. If lead generation, awareness, or revenue generation is your site's goal, you will need to ensure that your website content and functionality more closely align with YMYL guidelines. Guidelines that reward webpages for demonstrating "expertise, authoritativeness, and trust" (E-A-T). Not to do so, at least in Google's eyes, is risky business.
References:
https://www.searchenginejournal.com/google-update-confirmed/264105/
---
About VONT Performance Digital Marketing
At VONT we believe that change is the only constant in the digital world – and that excites us. When tools and environments are constantly changing, new opportunities to help our clients achieve success are constantly arising. Each new advertising technology, social platform, or design approach allows us to improve on the results we achieve for our clients.
We believe in this idea of continual fine-tuning so much that we named our company VONT, which means to achieve exponential improvement in incremental steps. It is our core belief, and the reason why we are not simply a web design company or simply a digital advertising agency, but rather a long-term, single source partner providing a comprehensive array of web development and digital marketing capabilities.
In short, we're here so that our clients achieve success in the ever-changing digital world. If you'd like to learn more about VONT and the work we've done with our client partners, visit our Work page. Or, if you have a question, or contact us. We'll get right back to you!