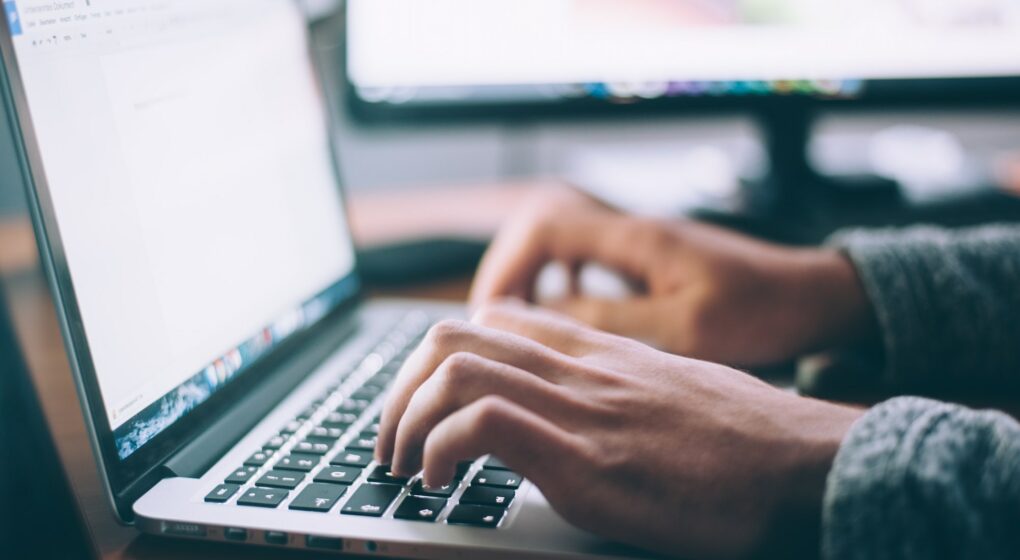 In our digitally connected age, the power of creating a web presence has been majorly amplified. For any higher education institution, bringing your school to life online is critical to attracting students and filling up your campus. Often a landing page is one of the first experiences a prospective student will have with your institution, so how do you make it impactful enough to connect with admissions?
At each stage in the journey of a prospective student's admissions experience, they'll have the opportunity to interact with your brand through different digital channels, so you want to make sure each and every touchpoint is compelling, engaging, and memorable. This starts with creating exceptional content and building landing pages that compel students to act.
Landing Page Basics
A well-executed landing page is concise, visually captivating, and has a clear call-to-action (CTA). When a prospective student lands on each page you create, they should know exactly what it's about and what it will help them achieve without scrolling around or looking too hard.
The CTA should include a simple form that collects the basic information required for the type of inquiry. An initial expression of interest from a prospect might only require name and email, whereas a webinar registration, or a request for a printed brochure about a specific program may require several additional fields.
Common Landing Page Problems
While the idea of a landing page seems quite simple in theory, in practice they're very easy to overcomplicate. A landing page can really be used for anything you might find on a website, from a one-off marketing campaign, to a longer-form curriculum or program page, so they can be varying lengths and cover a lot of different topics. But the goal is always the same: to deliver your message as clearly and simply as possible. Below are some of the primary reasons landing pages fail.
Page Content
One common mistake we see is page content. It's an understandable instinct to put all the information onto one page. After all, you want your prospective students to be fully informed! But, often the result is overwhelming. Additionally, students are highly adept at scanning information to quickly find what is relevant and important to them. A page that goes into great detail about a program's faculty and their credentials may be important, but it may be more important to understand post graduate outcomes, such as job placement statistics or potential job titles associated with a particular degree.
Forms
Another common area we see problems is with forms, which tend to be too long, or buried too far down on the page. A properly built form should be visible "above the fold" — meaning the prospective student should be able to see it on the page without scrolling. And it should really only require the necessary information to move a student to the next step, and nothing more. Asking for too much personal information up front can deter prospective students from giving you any personal information at all.
Traffic but No Conversions
Sometimes a landing page gets great traffic, but low to no conversions. This can be for a number of reasons, but usually points to something simple like the lack of a clear CTA, a misleading title, or information that doesn't align with what the student was expecting to find when they clicked on a link. Perhaps they are hesitant to give up their information for fear of being "bothered" or not ready to commit. Read more below on best practices to be sure that you aren't breaking any of the rules that might impact conversion rates!
Landing Page Design Best Practices
We've discussed what not to do, so now let's look at how you build a killer landing page — one with solid SEO that gets you found by search engines, and also converts. You're probably already in the practice of using school colors, fonts, and logos in your marketing materials, so we'll assume that's table stakes. Here are some other things to keep in mind:
Optimize for mobile-first. 75% of Gen-Zers prefer their phone as their device of choice, so ensuring that the landing page experience is built for mobile is critical. This includes clear, well-designed navigation, content blocks, and visuals.
Mind the "Thumb Zone". This might sound crazy, but hear us out. Given that students consume most of their content on mobile devices, it's not enough just to optimize your pages for mobile, you have to also optimize them for the 'thumb swipe zone'! See this post for a great explanation about what this means and how to accommodate it.
Keep it concise. Include a catchy headline, and keep your messaging brief and to the point. The content of each individual landing page will vary, so there's no hard and fast rule on content length, but stick to just the essentials and leave out any superfluous language or unnecessary information.
Place the form above the fold. As mentioned above, the form should be visible without scrolling. And don't forget: you should only ask for essential information. The less personal information a student is required to give up front, the more comfortable they'll be about that initial engagement.
Utilize A/B testing. The most concrete way to measure the success of your new landing page is to do some testing. So try out a couple of different variations for the page headline, images used, copy, or form length/components, and see what resonates best with your audience. Keep in mind, it's important to test slowly and methodically, so you can attribute changes in metrics to a specific copy, headline, or image change from one of your tests. If you run too many tests at once it can muddy results.
Make outreach easy. Whether you use a click-to-call feature, or offer another direct line to your admissions department, students should know how, and be able to reach you without much effort. And this may vary by department – you want to be sure that the contact options you're offering externally will line up directly with internal resources, so a student always has a clear way to connect, and confidence that they will actually reach a person who can give them the answers they seek.
Landing pages will likely be where you collect the majority of your prospects, and how you gather the bulk of their information, so they're an important marketing piece to get right. As long as you keep the above best practices in mind, and let your school's authentic personality shine, you'll be well on your way to a bustling campus.
About VONT Performance Digital Marketing
At VONT we believe that change is the only constant in the digital world – and that excites us. When tools and environments are constantly changing, new opportunities to help our clients achieve success are constantly arising. Each new advertising technology, social platform, or design approach allows us to improve on the results we achieve for our clients.
We believe in this idea of continual fine-tuning so much that we named our company VONT, which means to achieve exponential improvement in incremental steps. It is our core belief, and the reason why we are not simply a web design company or simply a digital advertising agency, but rather a long-term, single source partner providing a comprehensive array of web development and digital marketing capabilities.