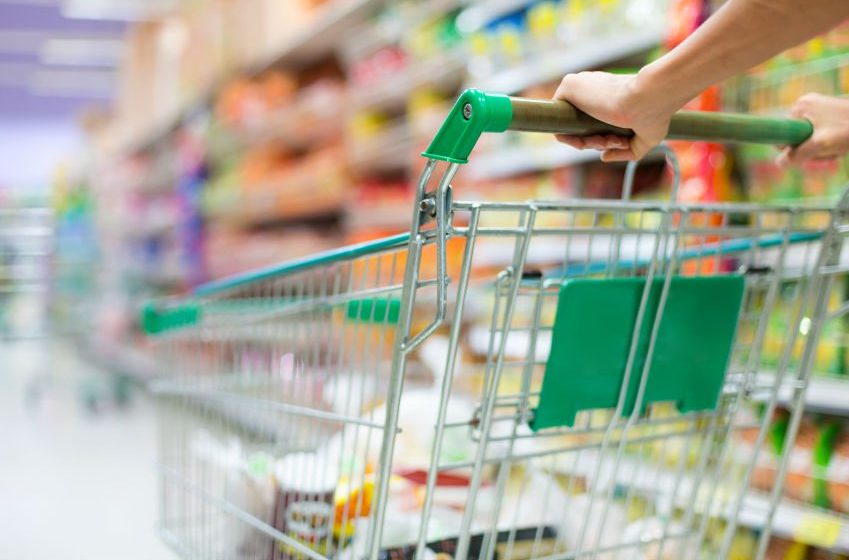 If you're a developing food or beverage brand, you've probably heard about SEO, SEM, and social media marketing. But do you know what happens when they work together to create a fully integrated digital campaign for developing your brand?
Today, if you're not using digital, you're missing out on important tools that could increase brand awareness, cross-selling, distribution, shelf visibility, and more.
Not sure what a plan would look like? Check out these basic digital marketing strategies for emerging food and beverage brands.
Want your own checklist? Simply download our free summary checklist of these digital marketing tactics for developing food and beverage brands.
Brand awareness for developing food and beverage brands
The first stop in your marketing plan is to increase brand awareness. Brand awareness is about building a relationship, an emotional connection, between your brand and your audience. A strong brand awareness will ultimately enhance loyalty and drive your brand over the long haul. The trick to creating an emotional connection with your audience is to make sure it's a two-way conversation and not a one-way diatribe.
Digital marketing tools such as social media, SEM, SEO, display advertising, and more can be used to accomplish the following marketing goals that in turn help build brand awareness:
Expose your target audience to your brand
Create emotional connections
Recruit brand ambassadors and influencers
Generate consumer engagement
Build thought leadership
Generate product trial
Drive pantry loading
Example case for building brand awareness
Perhaps the best way to illustrate how digital tools can work to increase brand awareness in developing food brands is to look at an actual campaign.
In 2013, The Wild Blueberries Association of North America (WBANA) approached VONT and parent company, Ethos, to start a campaign that would build brand awareness of wild blueberries and educate blueberry lovers about the differences between wild and cultivated blueberries. The resulting campaign employed portfolio of digital tactics – social media, SEM, SEO, content marketing, blogger outreach/PR – as well as offline marketing techniques.
Combining all strategies led to dramatic increases in metrics such as growth in website visitors, email list and blog subscriptions, number of engagements on social channels, shares, likes, and offer downloads.
Example: Search and Display Ad Campaign for Brand Awareness
The campaign was composed of three parts: search ads, display ads, and video ads. A newly designed and fully SEO'd WBANA website provided the base for the campaign, while Google AdWords was used to place the ads.
Search Ads
Search ads are text only and placed on search engine results pages (SERPs). They were triggered when users search for targeted keywords such as 'blueberry', 'blueberry recipes', or the 'health benefits of blueberries'.
Display Ads
Display ads were also used and were both static (not moving) and animated. They appeared on websites as wide ranging as nytimes.com and motherearthnews.com to accuweather.com and cooks.com. Placement is targeted for pages with blueberry recipe content, and health and nutritional sites.
In addition, several large WBANA's giveaways were promoted on the Google Display Network, thereby boosting sweepstakes entries at a relatively low cost.
Remarketing (targeting those visitors who have previously visited WBANA's recipe section or Better Blueberry page) was also used.
Video Ads
Pre-roll video advertising was used to increase video views and clicks to the website. Placement was targeted around blueberry and smoothie recipe videos.
For example, JoyofCooking.com's YouTube video on how to make a blueberry pie is a perfect partner for WBANA's pre-roll ad explaining why Wild Blueberries are better for baking pies. Other pre-roll videos feature the advantages of wild blueberries in smoothie recipes.
The result? The combined efforts of the three types of ads led to a whopping 388% increase in sessions on the WBANA website.
Example: Social Media for Brand Awareness
The key to the success of the social side of a brand awareness campaign lies in the integration of all social media outlets (Facebook, Twitter, Instagram, and Pinterest), blog, blogger outreach, and persona targeted paid promotion.
This is how WBANA did it:
Content Calendar
A content calendar lays out topics and schedules for articles and posts, pins and pictures for each quarter and allows for tweaking whenever a timely topic comes around.
For example, in January WBANA focused on the health and nutritional benefits of wild blueberries to help with New Year's resolutions, as well as Super Bowl snacks, while in February they recognized Valentine's Day with an article on heart healthy wild blueberries and Mardi Gras with a King Cake with Wild Blueberries recipe.
The calendar was flexible enough to allow for unforeseen topics such as the January blizzard that hit the Northeast.
Posts on Facebook and Twitter were made six days a week, at least once a day, and blog articles were posted approximately twice a week.
Blogger Outreach or Influencer Marketing
To help with the content load, WBANA enlisted the help of guest bloggers such as nutritionists, fitness experts, and prominent bloggers to write articles.
Bloggers shared their expertise – and posted the article to their own sites creating more cross-pollination and connection. In addition, this relationship built PR in earned media and credibility for the brand and helped to establish its standing as a thought leader.
Targeted Paid Promotion
The WBANA audience is made up of foodies, health and nutrition advocates, fitness seekers, and LOHAS mothers. In order to ensure that each audience received only relevant content, WBANA used targeted social media advertising, as well as personas (fictional representations of each audience) to create earmarked content.
Promotions
Approximately once a month WBANA offered a giveaway or promotion such as Wild Blueberry Infuser water bottles, recipe e-books, or a Nutribullet blender. In addition, three times a year WBANA offered larger giveaways such as May's Feed Her Wild Side Mother's Day Giveaway of a Wild Blue Beach Cruiser Bike and $1000 Visa gift card, and December's Giveaway that included a Vitamix, Kitchen Aid blender and $500 Whole Foods gift certificate. Suhweet!
The Pay-Off
The sustained and multi-faceted campaign paid off for WBANA. The Wild Blueberries Facebook page added close to 100,000 fans in just over a year. Meanwhile, unique visitors to the website increased by over 130%, and WBANA's re-marketing database increased by over 500,000.
Increasing product sales for food and beverage brands
Digital marketing tools also help meet sales goals for developing food and beverage brands with support in the following areas:
Cross-selling
Product promotion and pantry loading
Growing distribution by demonstrating store support
Increasing shelf visibility
Product location
Gather consumer insights
How? Let's take a look.
Cross-selling
Digital tactics of email marketing and remarketing can be used to cross-sell additional products. After all, if your customers are already enjoying one product, they are the perfect people to tell about another.
Product promotion and pantry loading
Use high-value coupons to drive trial for newcomers and BOGO to drive pantry loading for existing customers. Use anti-fraud digital platform for coupon dispensing such as Coupon Factory. Promote coupons with digital advertising channels.
Growing distribution by demonstrating support for stores
Familiarity with and willingness to use geotargeting can help make brands more attractive to distributors. How so? Let prospective distributors know you can help them sell your brand through geotargeted digital ad campaigns. Location targeting lets you show your ads to customers located in a specific geographic location – even one as small as a neighborhood/radius around a store.
Increasing shelf visibility for developing food brands
By drawing in users with a digital medium, you can generate engagement with your brand and thereby make your product more recognizable on the shelf. Use digital calls-to-action in your digital ads and on your website and blog to encourage your customers (and prospective customers) to take the action you want them to take. Holding a contest can also be used to increase visibility. Make the prize fabulous and connected to your brand. For example, WBANA has used a trip to Maine blueberry barrens as a prize.
Product location
Help your customers find your new products easily with Destini. Destini integrates IRI and Nielsen conventional and mass store data and is the only locator tool that integrates SPINS Store Locator Feed, which includes store level data from all natural and specialty retailers that report to SPINS.
Gaining consumer feedback and insight
Find out what your customers think of you – and want from you – through website surveys and social media polls. Not only will you gain insight into them, but you will generate engagement with your brand and make your product more recognizable on the shelf.
The Take Away
Digital marketing has a variety of tools that can help emerging food and beverage brands get their products out to distributors and in front of customers. Using a multi-pronged and layered plan works best for getting the word out.
---
About VONT Performance Digital Marketing
At VONT we believe that change is the only constant in the digital world – and that excites us. When tools and environments are constantly changing, new opportunities to help our clients achieve success are constantly arising. Each new advertising technology, social platform, or design approach allows us to improve on the results we achieve for our clients.
We believe in this idea of continual fine-tuning so much that we named our company VONT, which means to achieve exponential improvement in incremental steps. It is our core belief, and the reason why we are not simply a web design company or simply a digital advertising agency, but rather a long-term, single source partner providing a comprehensive array of web development and digital marketing capabilities.
In short, we're here so that our clients achieve success in the ever-changing digital world. If you'd like to learn more about VONT and the work we've done with our food clients, visit our Work page. Or, if you have a question, or contact us. We'll get right back to you!