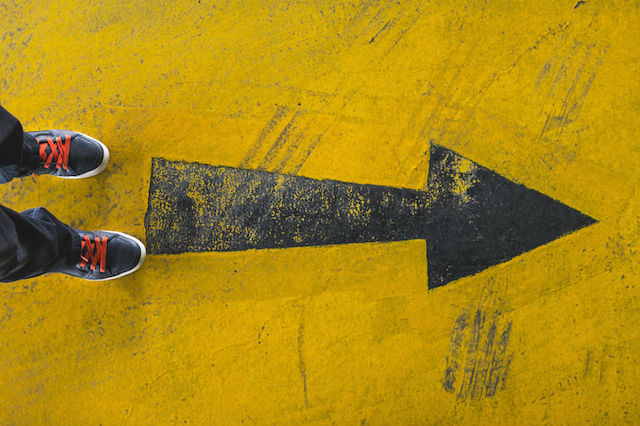 What is Inbound Marketing?
Posted: July 24, 2017
There's been a lot of talk about inbound marketing recently – and a lot of people trying to understand how inbound differs from traditional marketing. Do you remember learning as a child that it was rude and inconsiderate to interrupt another person? Well that's what traditional marketing is like. Inbound marketing on the other hand is not only respectful, it's helpful.
Traditional marketing is an interruptive process using tactics such as cold calling, cold emails (aka SPAM), and interruptive ads. Traditional marketing works to place a product in front of a consumer without consideration of what that consumer may want. While it's convenient for the marketer who can push content in people's way whenever he or she wants to do so, it's not so great for potential customers who don't want to see it. In short, traditional marketing is marketer centric. Traditional marketing made sense in a world where the seller was the keeper of product information and customers had to approach the seller at the start of their journey in order to gain information. But with the advent of the digital world, those days are gone.
Today, buyers have the power. The digital world allows buyers to gather as much information as they'd like about different products BEFORE talking with a seller. In fact in today's world, customers have made most of the decision for which product or service to purchase before they even approach a seller. So if you don't become part of a customer's decision-making process, you very likely will have missed out on a sale.
Inbound marketing flips the traditional marketing approach on its head by supporting potential customers in the buying process and helping them make the right decisions for themselves. And how does that help? Businesses that offer content that helps educate customers in making their choices are seen as industry leaders, while companies that do not offer such content forfeit an opportunity to establish a relationship with a potential customer.
Being part of the conversation
Inbound marketing empowers potential customers and never interrupts them. For example, instead of buying display ads in print publications, an inbound approach would create a business blog that people would look forward to reading; instead of cold calling, an inbound approach would provide useful content so potential customers will want to find out more from the source offering it; instead of creating television ads, an inbound approach might offer a video people want (and choose) to see.
The four stages of inbound marketing
Inbound marketing is about creating and sharing content designed to appeal to a business's dream customers, attracting them to the business, and keeping the customers engaged so they return for more. Towards that end, there are four stages that make up the inbound marketing and sales process.
Stage One: Attract
Stage One attracts visitors to a business. Tools such as blogs, SEM, SEO, and social media are all used to help attract visitors.
Stage Two: Convert
Once visitors find a business, it's time to convert visitors into leads by gathering contact information. In order for visitors to offer their contact information, businesses need to offer something in return such as eBooks, offers, whitepapers, or tip sheets – any information that is interesting and valuable to prospects.
Stage Three: Close
Once visitors become leads, it's time to transform those leads into customers. In Stage Three, tools such as email and a CRM are used to help sell to the right leads at the right time.
Stage Four: Delight
Finally, Stage Four turns customers into promoters by continually engaging and delighting them so they will want to share their love of (your) business.
Analysis
To be a truly successful inbound marketer, you need to know what works, what doesn't, and how to implement new solutions and improve efforts as efficiently as possible. The only way to do that is to continually analyze what you do at each and every stage of the inbound process.
Becoming an asset
Inbound marketing has become so prevalent that it is transforming the way the world does business. If you're only doing interruptive marketing, you're missing out on sales by not being a constructive contributor to your potential customers' decision-making process. Inbound allows businesses to become assets for potential customers, and in effect become partners in the buyer's journey. Once that happens, the right customers will be driven to your doorstep.
---
About VONT Performance Digital Marketing
At VONT we believe that change is the only constant in the digital world – and that excites us. When tools and environments are constantly changing, new opportunities to help our clients achieve success are constantly arising. Each new advertising technology, social platform, or design approach allows us to improve on the results we achieve for our clients.
We believe in this idea of continual fine-tuning so much that we named our company VONT, which means to achieve exponential improvement in incremental steps. It is our core belief, and the reason why we are not simply a web design company or simply a digital advertising agency, but rather a long-term, single source partner providing a comprehensive array of web development and digital marketing capabilities.
In short, we're here so that our clients achieve success in the ever-changing digital world. If you'd like to learn more about VONT and the work we've done with our client partners, visit our Work page. Or, if you have a question, contact us. We'll get right back to you!