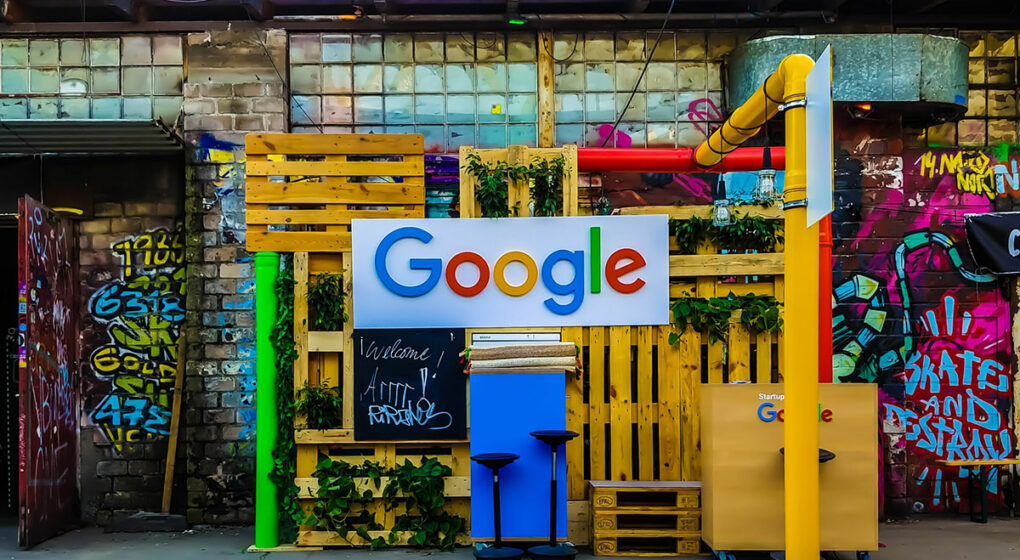 If you're a business owner with a web presence, you know how stressful it is to increase and maintain your ranking on Google, and how much work it can be to build a high-performing site that keeps the user experience top-of-mind. On the other hand, you probably also know how frustrating it can be to navigate around a cumbersome or slow website. This is where Google's new page experience update, a combination of Core Web Vitals with the other existing search signals (mobile-friendliness, HTTPS-security, and interstitial guidelines) comes in.
Google rolled out Core Web Vitals in the summer of 2020 as a set of metrics to help web developers and site owners understand how visitors experience their websites. The page experience update now considers those metrics as a ranking signal. So, while website performance has always been a ranking signal, with the page experience update Google is now making it a higher priority.
What are the key metrics?
There are three primary metrics that Google's Core Web Vitals measures when it comes to site performance:
Largest Contentful Paint (LCP) measures how quickly the largest element (e.g. content blocks, images, video, background images) within the visible portion of a webpage renders. Keep in mind that the LCP measures only what's currently visible on the site visitor's screen and does not account for anything below that.
First Input Delay (FID) measures the time delay from the user clicking on a link to bring up a webpage and the point when the page has loaded enough for the user to interact with it. Note: you should keep in mind that there are a lot of factors outside of your control that can affect your FID score, such as the user's internet speed or the type of device they're using.
Cumulative Layout Shift (CLS) measures the number of times that content such as links or buttons on a webpage visibly move during the loading process. Obviously, it can be frustrating and confusing for users when elements move around as the page loads, so ensuring that your page is stable is important to serving up a great experience for your users.
What to look for…
You can find out how your site is performing against these key metrics by accessing the Core Web Vitals report through Google Search Console (we have more insights into how Google Search Console can help you optimize your site here). It will measure the performance of all pages with an indexed URL, providing they have enough reporting data for Google to recognize.
When looking at your data, make sure that your LCP is occurring within 2.5 seconds of when your page starts loading. Meanwhile, FID should be below 100 milliseconds, and your CLS should score a 0.1 or less.
If you find that your site needs improvement after measuring your Core Web Vitals, Google recommends prioritizing issues that are categorized as "Poor" in the report or that affect your most important URLs. Oftentimes, you can improve these issues through simple fixes, such as compressing image sizes, or reducing any extraneous code bloat. In the case of more complex fixes, or if you're trying to assess issues Google has flagged on your own and it's feeling a bit daunting, you can always contact the dedicated team here at VONT for help.
Why do Core Web Vitals matter?
While these new key metrics may seem like one more item to add to the website maintenance pile, it's easy to see why performance and structure are imperative for not only attracting visitors to your site, but also for keeping them there and delighting them. Visitors love fast, snappy sites that are easy and intuitive to use on a variety of devices from any location. You'll get a lot more engagement and, ultimately, interactions with your audience if you're providing the most positive user experience possible.
Additionally, passing Google's Core Web Vitals assessment is likely to result in fewer users bouncing back to the SERP (search engine results page). In fact, in 2018, Google found that the probability of someone bouncing increases 32% if page load time goes from 1 second to 3 seconds.
Google has also hinted that they may start displaying a "Good Page Experience" icon in their search results moving forward, meaning that investing in your site's Core Web Vitals will become increasingly more important for setting yourself apart from the competition. You can think of these "Page Experience Signals" as "indirect ranking factors" because they influence searcher behavior (e.g. more clicks for pages that have this "Good Page Experience" icon), which is then fed back into Google's page ranking algorithms.
So, what are the key takeaways?
Core Web Vitals will improve the relevancy of organic search results.
Investing in user experience improvements early will matter for your site's ranking in the future.
A better user experience leads to happier visitors and more conversions.
And while you're in the mood to optimize your website, be sure to check out our comprehensive guide to SEO Best Practices.
Also, if you want to know more about how your site's SEO strategy is performing, or if you're just now getting around to creating an SEO strategy, be sure to download our handy checklist for auditing your site's SEO.
---
About VONT Performance Digital Marketing
At VONT we believe that change is the only constant in the digital world – and that excites us. When tools and environments are constantly changing, new opportunities to help our clients achieve success are constantly arising. Each new advertising technology, social platform, or design approach allows us to improve on the results we achieve for our clients.

We believe in this idea of continual fine-tuning so much that we named our company VONT, which means to achieve exponential improvement in incremental steps. It is our core belief, and the reason why we are not simply a web design company or simply a digital advertising agency, but rather a long-term, single source partner providing a comprehensive array of web development and digital marketing capabilities.