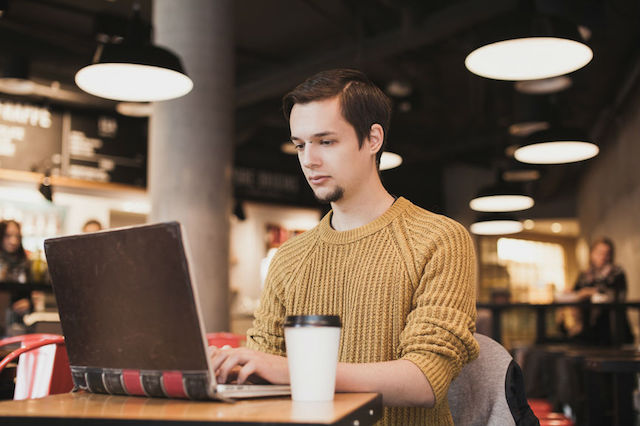 Note: This post begins a series explaining how you can improve the on-page SEO quality for your website.
If you'd like to improve your on-page SEO, start with the title tag. A title tag is a little line of code that is contained in the background of a web page.
While it may not be the most exciting part of Search Engine Optimization (SEO), a high-quality title tag is a necessity if you want search engines to find you.
Why? A couple of reasons.
First, a title tag helps search engines know what your page is about and that it (and your website) is relevant for the keyword or keyword theme searched on.
Second, because titles are also displayed on a Search Engine Results Page (SERP), they are critical to giving users a quick insight into the content of your page and why it's relevant to their query. A title tag is often the primary piece of information used by searchers to decide which result to click on.
SEO best practices for high-quality title tags
Before you write your title, you should know which keywords or keyword phrase pertain to your page. In search results, search engines will highlight your keyword phrases if a user has searched for those terms. This increases visibility and click-through rate.
An effective title tag is written in a specific format as follows:
Concise Description with Semantic Variation of Keyword Term | Brand Name
Note that it's important to:
Use a pipe hash mark between your keyword phrase and your brand name
Avoid duplicate title tags
Keep title tags at 70 characters or less in length, including spaces
Tips for managing your page titles
Make sure every page on your site has a title specified in the <title> tag. Having pages without titles aren't contributing to your site's SEO.
Page titles should be descriptive and concise. Avoid vague descriptors like "Home" for your home page, or "Profile" for a specific person's profile. Also avoid unnecessarily long or verbose titles, which are likely to get truncated when they show up in the search result listings. Remember to keep your title tags to 70 characters.
Avoid keyword stuffing. It's sometimes helpful to have a few descriptive terms in the title, but there's no reason to have the same words or phrases appear multiple times. A title like "Film Series, Film Programs, Film Showings" doesn't help the user, and this kind of keyword stuffing can make your results look spammy to Google and to users.
Title tags should be unique for every page. It's important to have distinct, descriptive titles for each page on your site. Titling every page "VONT Performance Digital Marketing", for example, makes it impossible for users to quickly distinguish one web page from another.
Brand your titles, but concisely. The title of your site's home page is a reasonable place to include some additional information about your site — for instance, "University of Portland | 907 Main Street, Westbrook, ME 04092 ". But displaying that text in the title of every single page on your site hurts readability and will look particularly repetitive if several pages from your site are returned for the same query.
The takeaway
Effective high-quality title tags are an SEO necessity, and help both search engines and users know what's on your page.
---
About VONT Performance Digital Marketing
At VONT we believe that change is the only constant in the digital world – and that excites us. When tools and environments are constantly changing, new opportunities to help our clients achieve success are constantly arising. Each new advertising technology, social platform, or design approach allows us to improve on the results we achieve for our clients.
We believe in this idea of continual fine-tuning so much that we named our company VONT, which means to achieve exponential improvement in incremental steps. It is our core belief, and the reason why we are not simply a web design company or simply a digital advertising agency, but rather a long-term, single source partner providing a comprehensive array of web development and digital marketing capabilities.
In short, we're here so that our clients achieve success in the ever-changing digital world. If you'd like to learn more about VONT and the work we've done with our client partners, visit our Work page. Or, if you have a question, contact us. We'll get right back to you!