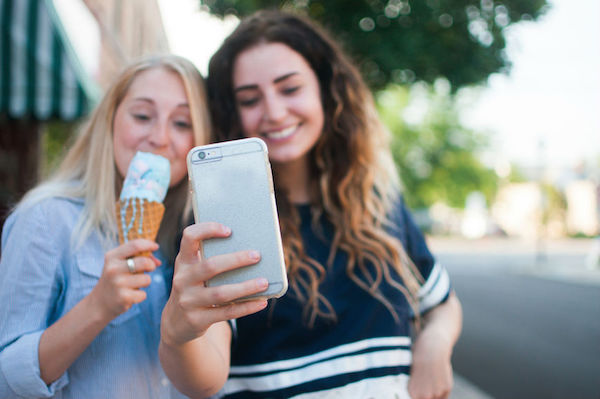 The year 2015 will be remembered as the year the "Millennials" (aged 18-34 in 2015) overtook the Baby Boomers to become the largest living generation.
Millennials have their own way of seeing and moving within the digital world, and your business needs to fall in step with them or risk watching your revenue slide (consistently) downward.
Need more convincing about the power of Millennials?
Millennials shop 25%-40% more than the average consumer.
With over 76 million members, Millennials will spend more than $200 billion annually starting in 2017.
Projected forward, that means Millennials will spend $10 trillion in their lifetimes.
At VONT, we say the digital world is constantly changing, and the best way to address that change is to embrace it.
Paying attention to digital marketing to Millennials will place you at the front of the curve and win the hearts of the new generation who will be determining your bottom line for decades to come.
Here's what we know about Millennials, their habits, and how they fit into the digital marketing world.
1. Be mobile friendly.
68% of Millennials say they prefer to use their mobile device to a laptop or desktop computer.
87% of Millennials admit to never being without their phone.
78% spend more than two hours a day texting, surfing, talking, tweeting and — more importantly for businesses — shopping, banking and more.
14% wouldn't do business with a company that doesn't have a mobile site or app.
Add to these stats, the fact that Google April 2015 algorithm update was released with the main directive aimed at decreasing the ranking of any website that was not optimized for viewing on mobile devices, and having your site optimized for mobile is a necessity.
In a nutshell, mobile is the new laptop for Millennials.
2. Use video.
85% of Millennials find product demos helpful.
80% consider video content when researching a purchase decision.
Millennials are 150% more likely than Baby Boomers to comparison shop with video while in-store.
Take a page from online stores such as Zappos, ASOS, and Toast, which use short videos to describe products. Consumers use the videos as a vehicle to get a realistic view of the product. Plus, as an added bonus, 66% of consumers will watch an information-intensive video at least twice according to Internet Retailer.
3. Be a presence on social media.
76% of Millennials follow companies or brands on YouTube.
Nearly 50% follow companies or brands on Twitter.
84% of Millennials follow companies or brands on Facebook.
40% follow on Instagram.
It's not enough to have a Facebook page or a Twitter handle. You have to have a presence on social media, and that means spending time interacting with your followers and learning about what interests them.
Make sure you have social sharing buttons on each blog post so you can see which method of sharing is more popular with your audience. Once you know that, you can redouble your efforts on that platform.
4. Create immediate and usable content.
69% of millennials find customer testimonials helpful
2 in 3 millennials lose interest in a video if it's too promotional
Millennials want to know that you know them. Think buyer personas so you can create content written specifically for them.
Millennials are also great at ignoring irrelevant marketing. They have neither the time nor the inclination to read material that merely talks about your brand.
Create content Millennials can download and read whenever they want to read it. Doing so works perfectly with their on-demand lifestyle. Meaty blog articles, e-books, and webinars are all great choices.
5. Consider an App.
A 2013 Compuware survey of more than 3,500 global respondents showed that 85% prefer mobile apps over mobile websites, primarily because apps are more convenient, faster, and easier to navigate. Millennials love apps that improve their lives.
"I don't want to wait on the phone to get what I need. I want an app like Uber that will allow me to easily call a cab." – Anum Hussain, Inbound Content Strategist at HubSpot
The takeaway for digital marketing to Millennials
The key to understanding Millennial digital marketing is to understand that Millennials are looking for relationships. If you want their business, think in terms of building a supportive relationship with them. Be helpful in all things. Show how your product will improve their lives. Most of all, be sincere, and they will respond.
---
About VONT Performance Digital Marketing
At VONT we believe that change is the only constant in the digital world – and that excites us. When tools and environments are constantly changing, new opportunities to help our clients achieve success are constantly arising. Each new advertising technology, social platform, or design approach allows us to improve on the results we achieve for our clients.
We believe in this idea of continual fine-tuning so much that we named our company VONT, which means to achieve exponential improvement in incremental steps. It is our core belief, and the reason why we are not simply a web design company or simply a digital advertising agency, but rather a long-term, single source partner providing a comprehensive array of web development and digital marketing capabilities.
In short, we're here so that our clients achieve success in the ever-changing digital world. If you'd like to learn more about VONT and the work we've done with our client partners, visit our Work page. Or, if you have a question, contact us. We'll get right back to you!
Sources
Pew Research http://www.pewresearch.org/fact-tank/2015/01/16/this-year-millennials-will-overtake-baby-boomers/
Kit Yarrow, author, Gen BuY http://www.amazon.com/Gen-BuY-Tweens-Twenty-Somethings-Revolutionizing/dp/0470400919
iMPACT Branding and Design http://www.impactbnd.com/blog/millennials-love-video-marketing-you-should-too-infographic
Globe News Wire http://globenewswire.com/news-release/2013/03/12/529933/10024584/en/Mobile-Apps-vs-Mobile-Websites-and-the-Winner-Is.html
Zogby Analytics http://www.miteksystems.com/files/mitek/docs/zogby_final_embargo_14_9_25.pdf