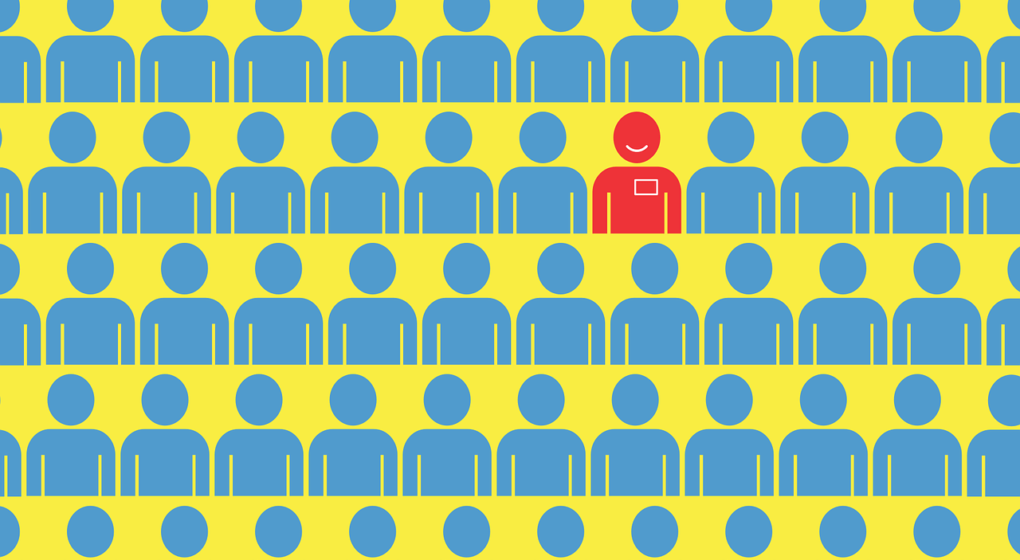 Gearing up for a recruitment campaign requires a lot of planning and can be a stressful undertaking. Between creating and managing job postings, and screening and interviewing potential candidates, there are a lot of balls in the air to juggle at one time. When you take all those things into consideration, it's no wonder many employers don't prioritize recruitment marketing campaigns to reach the candidates they want (and need).
Many employers rely solely on recruitment sites (e.g., ZipRecruiter, Glassdoor, or Indeed) to get their job postings in front of qualified candidates. While these platforms are helpful and continue to be one of the most popular ways to reach your desired hire pool, there are many marketing tactics you can use to get your job listings in front of the most qualified people. We're here to show what they are, how to use them, and why they're important.
The Theory Behind the Practice
It may sound strange to talk about "selling" or "marketing" a job, but it's important to start thinking about recruitment in this way. Just as consumers are generally more likely to use a product or service from a company they like, job candidates are more likely to apply to a job if they can connect to and identify with both the company and the people who work there. Think about it…would you be more interested in a job you found on Indeed at a company you'd never heard of? Or would you be more interested if the job was at a well-regarded company your friend works for? We're not big assumers over here, but we think it's a safe bet you would choose the latter.
When you begin creating your recruitment marketing strategy, think about the types of people who already work for you. Then, think about the type of person you want to join your team in the future. What are their interests? How much experience do they have? Where do they live? It also goes without saying that you shouldn't discriminate based on a candidate's race, religion, gender, or age. Just as you might create buyer personas to help inform your marketing strategy for your product or service, consider creating at least two candidate persona outlines that will help you understand the types of people you want to target during your recruitment campaign.
At the end of the day, understanding your desired candidates' basic qualities up front will help you deploy your recruitment marketing tactics seamlessly and keep your efforts organized from the get go.
Starting Your Recruitment Campaign
Now that you have a basic picture of what you're looking for in your potential candidate(s), you can start to think about the specific strategies you'll use. Let's talk about some of the key ones we recommend to our clients:
Branding
Paying attention to your brand is important for any company trying to build and maintain good visibility among consumers. With that in mind, it's no surprise that strong branding also goes a long way in attracting quality candidates to your open positions. Think about how your brand affects the way your company is perceived both online and in your community, and make sure that your recruitment marketing strategy reflects that. Candidates will be much more likely to head your way if they recognize your brand and know you have a good reputation in the community you serve.
Social Media
While job sites are great for targeting qualified people actively looking for a job, social media is arguably one of the best ways to recruit new hires that fall into your outlined personas, and there are three key reasons why:
72% of adults in the US say they use at least one social media site, according to the Pew Research Center.
Social media sites such as Facebook, LinkedIn, and Instagram have robust audience targeting capabilities that can be used to promote posts about your open jobs to exactly the types of candidates you want to reach. 
Social media offers a highly creative platform that engages users through dynamic video and photo content.
So, use your social media as an opportunity to create posts that highlight your current employees and the experience of working for your company. For example, you could:
Post about why the city your company is located in is an awesome place to be and think specifically about the types of activities your target candidates might be interested in.
Create a series of video interviews in which current employees talk about their day-to-day activities on the job and why they love working for you.
Or, put a spotlight on any fun employee engagement events happening at your workplace.
Pro Tip: Even if a potential candidate isn't actively searching for jobs (a.k.a. a passive candidate), a dynamic social post that highlights interesting, unique, and positive characteristics of your company could drive them to start learning more.
Video
Video content is becoming more and more popular, and that's not likely to change anytime soon with current statistics saying:
The proof is in the pudding, and video content is king right now. Videos that feature a variety of your employees talking about their experience working for your company can be an extremely powerful recruitment asset because they make it easy for potential candidates to identify with people who currently work for you. You can also use videos to showcase your workspace and company culture. Get creative and answer some of the frequently asked questions from potential candidates through video to reach your potential hire(s) in a new and unique way.
And, while creating video content may seem daunting, keep in mind that these videos can be used for a variety of purposes. Shorter, edited versions can be used in your targeted social media posts and video ads, while longer, more informative videos can be posted on YouTube or on the careers page of your website.
Pro Tip: YouTube allows you to target people who are interested in particular subjects. It also is better for linking to your recruitment landing page than Instagram, TikTok, or Facebook, and therefore can be a better driver of website traffic.
Digital Advertising
While organic social posts and optimized content are excellent tactics to utilize in your recruitment campaign, these may not be enough to reach your desired audience on their own. That's where digital advertising comes in. It allows you to reach a much larger number of potential candidates (including passive candidates) than organic tactics, making it more likely that your messaging will reach a candidate who will take action and apply to your company.
Digital advertising also has robust targeting capabilities that will put your ads in front of people that meet your desired criteria. And, because your ads are only being served to people who meet your role's requirements, it's more likely that you'll receive relevant applications. Utilizing digital marketing means higher quality candidates will find you, leaving you with much less work on the backend.
BONUS TIP: Landing Page Experience
So, you've taken your brand message into consideration, you've started to explore different marketing tactics to reach and attract potential "right fit" job seekers, and you've created interesting and compelling content to draw these individuals into your website to *hopefully* apply for the open position. So, what's next?
You should consider the visitor's experience when they first enter your website.
Ask yourself, what landing page do you send people to who click on the social promoted posts or video ads? Do you start the landing page copy with a compelling brand message or value proposition? Do you outline the benefits and position requirements clearly so someone doesn't have to hunt around for it? Do you help answer the why? Why would someone want to work for you, what makes your company unique? And do you make it super easy for someone to know where and how to apply? Removing any friction points could mean the difference between a successful and unsuccessful recruitment campaign.
The Takeaway
So, while the standard recruitment websites are a great place to start, they're not enough to reach the most qualified candidates on their own, particularly in a tight job market. A well-designed, multi-pronged recruitment marketing strategy will increase the likelihood that your job postings reach the most qualified candidates, build awareness of your company as a strong employer in your area, help potential candidates identify with your mission, and save your hiring team tons of time and energy on the backend.
You'll be glad you made the investment in recruitment marketing when you fill your open positions with the perfect people for the jobs. And don't forget to contact VONT if you need help with your recruitment marketing strategy. We do this everyday and would be happy to work with you on finding the people that will help you achieve your goals.
---
About VONT Performance Digital Marketing
At VONT we believe that change is the only constant in the digital world – and that excites us. When tools and environments are constantly changing, new opportunities to help our clients achieve success are constantly arising. Each new advertising technology, social platform, or design approach allows us to improve on the results we achieve for our clients.
We believe in this idea of continual fine-tuning so much that we named our company VONT, which means to achieve exponential improvement in incremental steps. It is our core belief, and the reason why we are not simply a web design company or simply a digital advertising agency, but rather a long-term, single source partner providing a comprehensive array of web development and digital marketing capabilities.