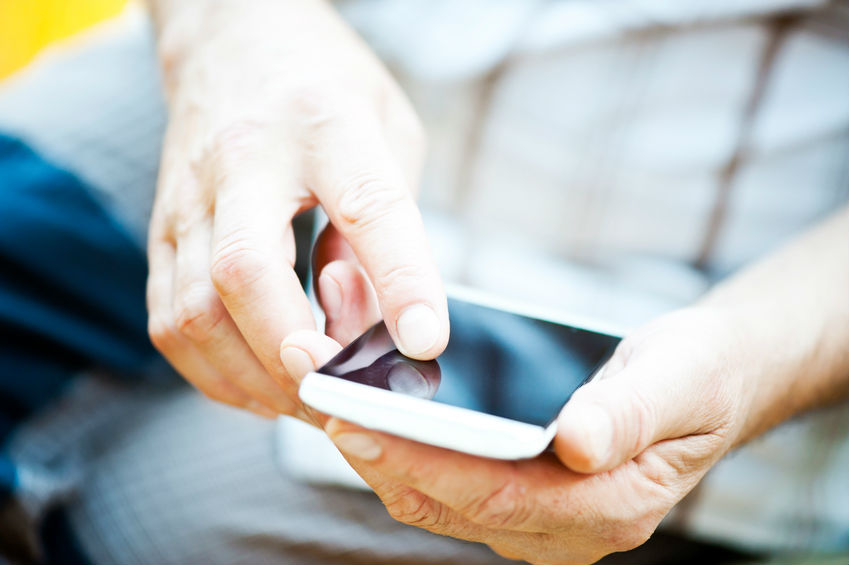 Local Search Behavior and Online Advertising
Posted: July 24, 2017
Local SEO tactics and online advertising strategies will become increasingly important in 2016 and beyond for all businesses and organizations – so says VONT SEO/CRO Specialist Peter Interland.
"In 2014, Google launched the Pigeon algorithm update in an effort to provide more relevant local search results. As a result, businesses slowly began focusing on local SEO and this year it's really coming to fruition," says Interland.
Google's emphasis on providing local results – results tailored to where the searcher happens to be located at that moment – may in part be an acknowledgment that, according to the Pew Research Center, the internet is now the primary source consumers visit to find out about local businesses – more so than TV, newspapers, or radio.
How big is local search?
In a conversation with Search Engine Land, Google confirmed that as of May 2016, it handles "trillions of searches" per year. Without Google naming the exactly number, it is safest to assume that, while it could be more, Google handles at least two trillion searches per year.
Google also reports that 20% of searches on Google are related to location. Put another way, 20% of 2,000,000,000 means that at least:
400 billion searches per year are local
4 billion searches per month are local
1 billion searches per day are local
6 million searches per hour are local
760,000 searches per minute are local
12,600 searches per second are local
And those numbers don't even take into account queries from other search engines such as Bing and Yahoo.
Understanding Consumers' Local Search Behavior
In an effort to understand local search behavior across devices, Google commissioned two custom research studies in 2014. All 5153 participants were 18+ who conduct smartphone searches at least a few times a week.
The results? According to Google's report:
Consumers search with their location and proximity in mind:
4 in 5 consumers use search engines to find local information. 88% search on smartphones; 84% on computers or tablets.
They search on smartphone and computer/tablet for: store address, business hours, product availability and directions.
Consumers search for local information throughout the purchase process:
Inspiration 57% smartphone | 66% computer/tablet
Research 53% smartphone | 83% computer/tablet
Purchase 43% smartphone | 64% computer/tablet
Post-Purchase 37% smartphone | 40% computer/tablet
What Google learned: Consumers are searching for local information everywhere, on every device, at every point in the purchase process.
Local searchers take action:
50% of consumers who conducted a local search on their smartphone visited a store within a day, and 34% who searched on computer/tablet did the same.
Local searches lead to more purchases than non-local searches. 18% of local searches on smartphone lead to a purchase within a day vs. 7% of non-local searches.
What Google learned: Local searchers are ready to act. Many visit a nearby location within a day and complete purchases at a higher rate than consumers who conduct non-local searches.
Consumers prefer and act on location-based ads:
4 in 5 consumers want ads customized to their city, zip code or immediate surroundings.
More than 60% of consumers have used location information in ads.
Consumers say it's important to have store address (78%) and phone number (77%) in ads on computer/tablet, and directions (73%) and the call button (70%) in ads on smartphone.
What Google learned: Consumers prefer location-based ads and expect ads to be relevant to their city, zip code, or immediate surroundings.
How do I take advantage of local search?
At this point, it should be evident that optimizing for local searches should be a part of your advertising strategy. Each consumer behavior is an opportunity for you to provide searchers with what they are looking for.
As a result, make sure you:
Place your address, directions, and product availability on ads.
Use radius bidding to reach consumers near your stores.
Build an attribution model for local searches.
Use location extensions. These are a feature within Google AdWords that allows you to add location data about your business to your ad.
Use location bid adjustments to fine-tune bids for specific areas such as cities or zip-codes.
The Takeaway
Consumers search with their locations in mind – and when they do so they are ready to act. Use location-based ads that include your NAP (name, address, phone) information to take advantage of consumer behavior.
---
About VONT Performance Digital Marketing
At VONT we believe that change is the only constant in the digital world – and that excites us. When tools and environments are constantly changing, new opportunities to help our clients achieve success are constantly arising. Each new advertising technology, social platform, or design approach allows us to improve on the results we achieve for our clients.
We believe in this idea of continual fine-tuning so much that we named our company VONT, which means to achieve exponential improvement in incremental steps. It is our core belief, and the reason why we are not simply a web design company or simply a digital advertising agency, but rather a long-term, single source partner providing a comprehensive array of web development and digital marketing capabilities.
In short, we're here so that our clients achieve success in the ever-changing digital world. If you'd like to learn more about VONT and the work we've done with our client partners, visit our Work page. Or, if you have a question, contact us. We'll get right back to you!