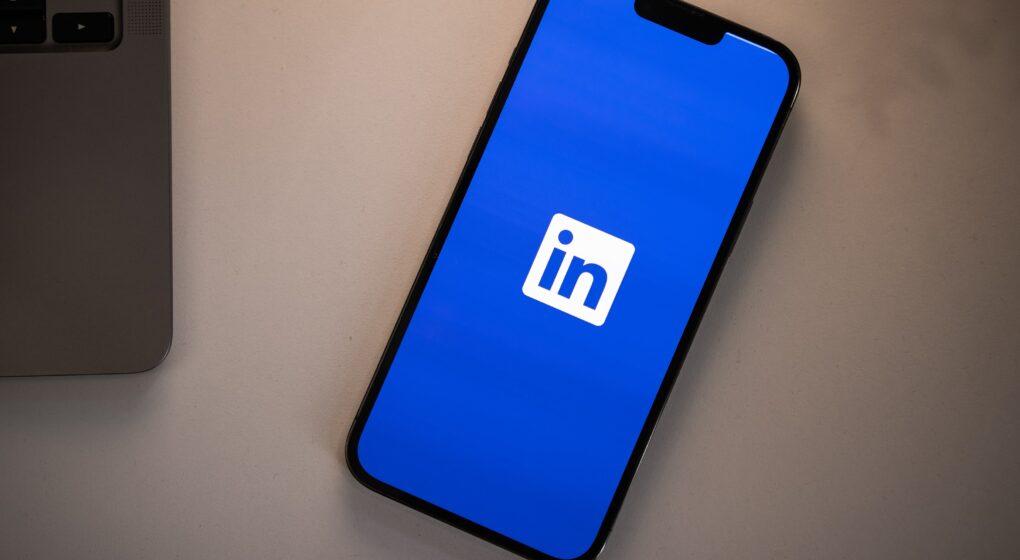 In today's world, there's no shortage of social media platforms available for your brand's use. The people who hang out on these platforms have unified interests and often fall into pretty specific demographic categories. If you're a B2B or B2C marketer, it's time to put your distractions down and pay attention, because this is the platform that offers serious advertising for serious people.
Why LinkedIn?
Let's take a step back and talk about why you would choose LinkedIn as your social media ad platform in the first place.
With more than 830 million members in over 200 countries, LinkedIn has made a name for itself as the premier place where professionals like to spend their time online. LinkedIn is a place where you can reach career-minded individuals, as well as network with people in your industry, share best practices, get advice, and advance your professional life. In other words, it's a great platform for anyone offering services that fall into these categories; from job postings to continuing education opportunities to higher education, LinkedIn is a one-stop shop for audiences and marketers alike who are looking to expand their networks. It offers you the best professional audience targeting in social, making it great for B2B and B2C ad posts that are intended to reach a very specific set of users.
The demographic breakdown of LinkedIn is quite interesting. While the overwhelming majority of users are in the United States, India, Brazil, and China showcase impressive numbers, making this a platform that works well for companies trying to expand their digital reach both domestically and abroad. Nearly 60% of LinkedIn's users are between 25 and 34 years old, while another 17.7% are between 35 and 54. This combined age demographic largely points to the people responsible for making buying decisions within their organizations. This is an important point for B2B marketers, but how are B2C marketers affected?
The aforementioned age demographic also demonstrates a group of people who are doing the most job searching and career-changing. As such, LinkedIn is also a great platform for companies who are trying to target consumers who are looking to make the next big moves for their own individual careers and professional development.
Why is this important?
It's important because these are the people you're targeting when you're curating advertisements that appear on LinkedIn. Whether you're a B2B or B2C marketer, your audience largely lives on this platform.
From a segmenting and targeting perspective, LinkedIn is marketing gold. With this platform, you can easily access tons of information about prospective customers, including:
Job titles
Industries
Company names and sizes
Job functions
Skills
Degrees
Custom audiences
Where Do You Advertise on LinkedIn?
We'll let you in on a little secret—every interaction you have on LinkedIn is an advertisement for your business. That's why it's important to be mindful of your posts and replies before you send them out into the universe. Remember, every comment you make, like, or share is a reflection of your company. Personal responses are important (and quite impactful), especially on a platform like LinkedIn, where it's easy to look up where an individual works. Word-of-mouth advertising, after all, is the oldest game in the business, and you want to create a solid reputation for your brand and the values it represents.
Now, with that out of the way, let's talk about other ways you can advertise on LinkedIn, with more intention (and more budget).
LinkedIn gives marketers the ability to create messaging in a variety of ways, including:
Sponsored Content (Newsfeed): Sponsored content is a type of paid advertising that lets businesses deliver Page updates to users beyond their current followers.
Static images, Videos, and Carousels: You can boost engagement with your followers by adding static images, videos, and photo carousels to your regular LinkedIn posts. These don't cost you anything to post (beyond what you pay for production), and can really enhance followers' experiences with your brand.
Message Ads: Message ads are the meat and potatoes of this article, so let's take a moment to dive into them a little deeper.
Why Use Message Ads on LinkedIn?
Message Ads allow you to send direct messages via LinkedIn Messages directly to your prospective customers so you can spark an immediate reaction.
There are several benefits with going this route on LinkedIn. The following are a few of our favorites.
1. Stronger engagement than traditional email
LinkedIn's Message Ads feel more personal than traditional emails that get sent out to a huge audience. As such, companies often realize stronger engagement with their prospects because the messages are coming directly from someone with whom those prospects can interact, should they have questions or want to learn more.
As an added bonus, LinkedIn Message Ads deliver less clutter to prospects so your messages aren't lost in a sea of emails nobody will ever read. They're highly targeted and personalized, both of which boost open rates and engagement.
2. An opportunity for tailored, "personalized" messaging
High-level decision-makers don't want to be approached with spam or solutions that have nothing to do with their businesses. Trust us—they're already bombarded by those messages, and they're highly skilled at tuning them out.
If you want to garner the attention of these prospects, you need to speak to them by name, acknowledge their business pain points, and offer remedies that will make their own companies stronger and more productive. You can do this with LinkedIn Message Ads. The platform delivers ads as though they're coming from a person, which inherently increases open rates and positions your business to enhance engagement efforts.
Additionally, Message Ads are delivered when prospects are active on LinkedIn, helping to ensure your advertisements don't fall into the void where no one will ever see them.
3. Effective lead generation
Ideally, your digital marketing strategy will outline the actions you want your audience to take. Maybe you want them to sign up to watch a webinar, download a white paper, or buy a product. No matter the intended action, your LinkedIn Message Ads should lead the horse to water, so to speak. With a little research, you should understand who your prospective customers are and what they're thirsty for. Once you have this information, you can send targeted Message Ads via LinkedIn that encourage people to take the desired actions your team has set forth as goals in its marketing strategy.
If you haven't defined goals yet, that's okay! That's why we're here!
Tips for Effective LinkedIn Message Ads
Now that you understand the importance of this channel, here are a few best-practice tips to help you make the most of your efforts:
Brevity. Keep your messages brief. We recommend less than 500 characters.
Purpose. Have a clear purpose for the communication you're trying to convey.
Introduction. Introduce yourself and your company. Who are you and why should the reader pay attention?
CTA & Links. Always include a strong call to action and hyperlinks so it's easy for readers to navigate to your company's information or conversion action directly from the message.
Branding. You need an email, banner ad, and a single sender people can reply to if/when they want more information.
Complementary Campaigns. Consider running a newsfeed or text ad campaign to your intended audience so you can build awareness in advance of the Message Ads campaign.
Pricing. Set your budget ahead of time so you know what to expect before things get out of control financially.
Segmenting. Segment your results by demographic so you can gain as much intel as possible.
Testing. Always test your lead gen forms and adjust where necessary.
Talk to VONT
Reach out to VONT to learn how our team can help you turn an idea in your head into a digital marketing strategy that works for your organization. From ideation to implementation, we're here to ensure our clients make the most of their digital real estate. We look forward to hearing from you soon!
About VONT Performance Digital Marketing
At VONT we believe that change is the only constant in the digital world – and that excites us. When tools and environments are constantly changing, new opportunities to help our clients achieve success are constantly arising. Each new advertising technology, social platform, or design approach allows us to improve on the results we achieve for our clients.
We believe in this idea of continual fine-tuning so much that we named our company VONT, which means to achieve exponential improvement in incremental steps. It is our core belief, and the reason why we are not simply a web design company or simply a digital advertising agency, but rather a long-term, single source partner providing a comprehensive array of web development and digital marketing capabilities.