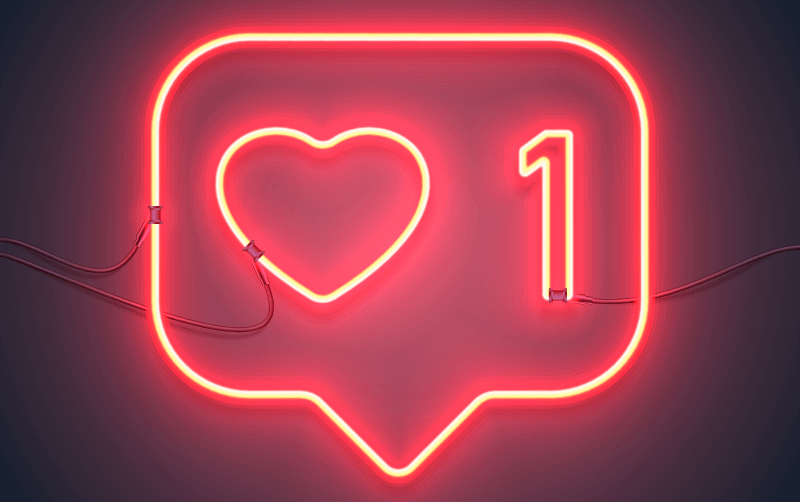 Did you know that 1 billion people across the world are active Instagram users? That's one eighth of the world's population. With this vast number of avid social media users, it's no surprise that it's estimated that 75.3% of businesses will utilize Instagram in 2020 to reach their brand audience, build their following, and boost profits. There are many reasons why Instagram plays a pivotal role in business marketing plans, but the main reason is: Instagram allots the tools and space to tell a compelling and unique story through highly visual content. Whether it's through Instagram stories, going "live" to connect with followers in real time, posting a photo to your feed, communicating directly with followers in the comments section and/or direct messages, or running a paid ad campaign to reach new audiences, Instagram has undoubtedly curated a special space to build relationships that translates into more customers. If you're interested in upping your social media reach game, check out some of our Instagram marketing best practices to help get you started.
Make Your Instagram Content Reflective of You
In Instagram marketing, making your content stand out – or pop! – while a user is scrolling their feed is key. And, in order to stand out, it's important to strategize about what to include in your content strategy. Start devising a plan by considering the "tone" of your brand and how that tone translates into content and aesthetics. For example, if you're a health and fitness company perhaps you want the tone of your content to be inspirational and inclusive. Or, if you own a fast food brand, you could incorporate a playful tone into your visuals and captions. At the end of the day, you want the story and core essence of your brand to unfold when a user visits your Instagram page. Here are a few things to remember when getting started on your content strategy:
Create content specifically with Instagram in mind. It's a highly visual platform that contains a ton of apps and tools that are specific to Instagram. Mass-produced content intended for other channels can feel out of place and viewers are quick to pass over it. Use emojis, text overlays, and even Boomerang to make your content feel native.
Consider how your future posts relate to what content is currently living on your page. It's important for brands to use consistent colors, tone of voice, and imagery to build brand recognition in user's feeds.
While consistency of colors and imagery is key, it's also important to diversify what types of content you share. Don't just share static photos – try posting videos, typeface quotes, and other post mediums to explore what resonates most with your audience.
Don't neglect the Stories and Highlights sections of your page. One of the easiest ways to connect with your community is through posting Instagram Stories, and then, if the content warrants it, save the post in a curated Highlight. For example, if you're launching a new product, tease the product in your Instagram Stories and save it in a Highlight titled "Announcements!" After all, one third of all most viewed stories come from businesses. Food for thought.
Don't Stop Engaging Your Audience
Whether intended at origination or not, the Instagram community is a great platform on which to build relationships. No matter if it's through back-and-forth comments, story replies, direct messages, or just a simple "like", it's undeniable that engaging content fosters connections. This rings true for companies looking to seek organic linkages with their customers. People appreciate when brands humanize themselves by being "real" on Instagram, so instead of posting and waiting for the likes to roll in, consider doing a few simple things to pique your audience's interest:
Post questions, polls, and write-ins in your stories. This is a simple and incredibly effective way to have direct contact with your customers. Beyond coming off as approachable and customer-focused, you'll also learn about them by what they share with you. It's like having a focus group at your fingertips.
Rather than just writing a caption, include words that promote action. This includes everything from asking a question, to encouraging people to comment. Then, if people engage with you, respond! Nothing builds trust and resonates more with an audience than a brand that takes the time to authentically interact with followers. Just remember to be human and real. No one likes talking to a bot.
Instagram allows every user to have one link in their bio – utilize it. If you're posting about a product, end your caption with "link in bio" so users can learn more about your company and start making their way through your sales pipeline. Linktr.ee is a useful tool that allows you to set up a series of links similar to a navigation hosted on a single URL. Brands place the Linktr.ee shortened URL in their bio so visitors who click land on an interstitial page with 4-5 key links such as promoted content, giveaways, products, and more.
Grow Your Instagram Following
The truth of any marketing tool is that effectiveness is driven by views. To get your message out, it's necessary to always have Instagram content tactics in mind that boost your following and allow you to remain authentic while doing so. Some ways to boost your followers in a meaningful way include:
Don't just hashtag for hashtag's sake. With a 12.6% higher engagement rate for posts with at least one hashtag than without, using hashtags is an easy way to connect a bigger conversation back to your brand. Do your research to find hashtags that are relevant to your company and only include hashtags that resonate with your audience.
Work with influencers who can tell your story on a larger platform. In 2019 alone, businesses invested $8 billion in working with influencers to promote products, and this number is only expected to climb in 2020. Influencers (e.g., Instagram profiles with high follow and/or engagement rates) are often considered trusted sources for their followers to buy products from. It's a good way to get your product or service in front of an audience that would not have seen it otherwise. Consider investing some marketing dollars into working with an influencer that compliments your brand's story and core values.
Take Advantage of Instagram Tools and Insights
Any good marketer knows that paying attention to the numbers is what drives real, positive change – Instagram is no different. Start by switching your user profile to a business profile to start taking advantage of free, backend analytics tools. You can learn everything from how many visitors your page has daily, to your story click-through rate. Additionally, having a business profile allows you to take advantage of Instagram shopping for an additional fee. In short, a simple switch from a personal to business account will help you gain valuable insights to guide your content strategy. To garner further information that can be useful in content strategy development, conduct research on post scheduling best practices – here are a few tidbits to get you started:
Know when to post. Based on marketing research, the best days to post are Monday, Wednesday, and Thursday at 2 am, or between 8 am and 9 am. Skilled marketers found this out by monitoring post performance and user behavior to help guide clients on Instagram best practices. Though this is a good starting point, your brand's post days and times will probably vary depending on your specific audience. Do your own research so you know when it is best to reach your community.
Post often, but not too much. It's a fine line for Instagram users on how much content they expect from brands. Generally, it's recommended to post one to two times per day, but three posts per day is too frequent. On average, brands post 1.5 times per day, but depending on your audience, they may want to see more or less than the average. Do your research but also take stock of the content you have on hand. Don't post just anything in order to meet your scheduling goals. It's best to hold off on posting until you have great content that your community will love.
Increase your Social Media Reach with Paid Ads
Owned engagement is important to cultivate on your social pages but sometimes this can take some time. For more immediate results, or to amplify an already successful message or campaign, paid Story or Feed ads on Instagram can help your brand reach your target audience efficiently. These ads can be used to drive awareness or conversion so they are a great resource for any business.
Create your ads specifically for Instagram Stories and use native fonts, features, and graphics so the content feels less like an ad, and more like something a user wants to see and engage with on their feed.
Explore the different ad forms to find the right fit for your message and objective. Story Ads are typically best for an awareness play, whereas carousel ads and canvas ads are better for conversion.
Keep your ad content fresh, just like your page. Users are accustomed to the fact that content moves quickly on Instagram Stories, and even their Feeds, so fatigue can happen fast if you don't change it up.
With Instagram continuing to grow, brands are taking notice and are rushing to the platform to support their marketing objectives. This highly visual and ever-evolving, fast-changing app is a fun way to get your brand in front of new eyes while maintaining strong relationships with your core customers. But, before you jump in too quickly, ensure you are employing these best practices to maximize your content and increase your social media reach and engagement to drive the results that you are looking to achieve.
---
About VONT Performance Digital Marketing
At VONT we believe that change is the only constant in the digital world – and that excites us. When tools and environments are constantly changing, new opportunities to help our clients achieve success are constantly arising. Each new advertising technology, social platform, or design approach allows us to improve on the results we achieve for our clients.
We believe in this idea of continual fine-tuning so much that we named our company VONT, which means to achieve exponential improvement in incremental steps. It is our core belief, and the reason why we are not simply a web design company or simply a digital advertising agency, but rather a long-term, single source partner providing a comprehensive array of web development and digital marketing capabilities.
In short, we're here so that our clients achieve success in the ever-changing digital world. If you'd like to learn more about VONT and the work we've done with our client partners, visit our Work page. Or, if you have a question, contact us. We'll get right back to you!