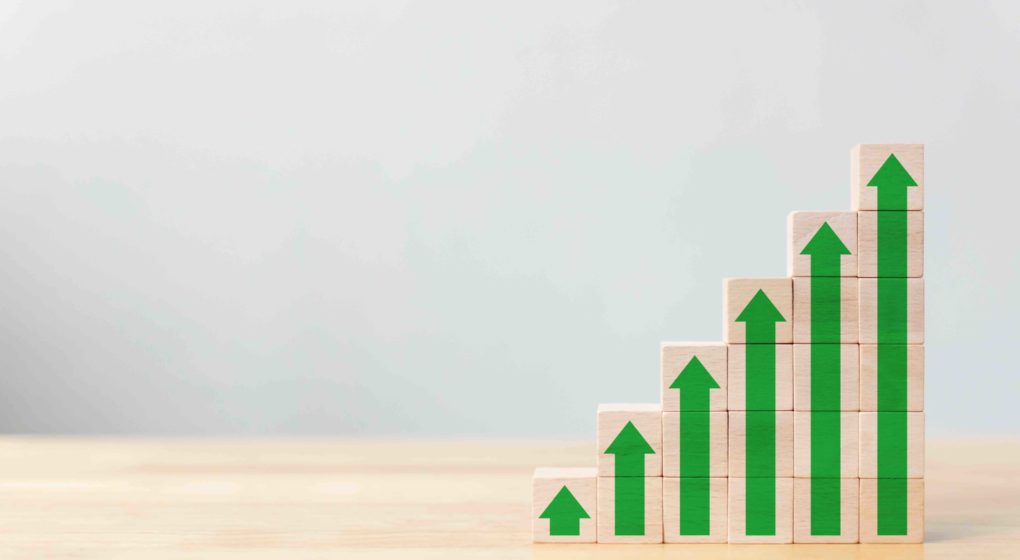 Inbound marketing has become a well-known and highly adopted marketing strategy across the B2B space, and that's not by accident. If your product or service is either ahead of the market, has a long sales cycle, or requires a complex decision analysis to purchase, chances are you could benefit from inbound marketing.
For many B2B businesses, getting started with inbound marketing can feel like a bit of a black hole. It can be a significant investment, but one that is typically very cost effective and highly measurable. Learn more about inbound marketing and how we put it to work for our client, SafeConnect.
What is Inbound Marketing?
Inbound is a marketing strategy that uses content to attract visitors to your site, convert them into leads, and nurture those leads to become customers. Inbound marketing is focused on building your audience's trust by providing them relevant, timely, valuable information as they do research and make purchasing decisions.
Why Choose Inbound Marketing?
Some marketers fear inbound marketing because of the emphasis on content development. Sure, writing a whitepaper or hosting a webinar takes time, and content creation is ongoing, but so is your customer's buying process. Content is the fuel to keep prospective customers engaged and your company top of mind. It may sound trite, but when it comes to B2B sales, content really is king.
Inbound marketing focuses on developing content for each stage of the buyer's journey – awareness, consideration, and decision-making. Once that content is developed, it is strategically placed where your target audience is already researching using any number of digital marketing tactics. One key component of a successful content marketing strategy is understanding the questions and challenges your target audience faces at each stage of their journey, and what resources they are using to answer those questions. Once you do, then you're able to develop additional content that satisfies those needs and answers critical questions your prospects likely have. In short, you create the content that your customer is already looking for.
Now, let's look at a real-life inbound marketing campaign in action.
Real World Case Study: SafeConnect
Challenge:
SafeConnect came to us with a product that was sure to shake up the transportation market for years to come. Their hybrid electric standby connection solution for refrigerated tractor trailers was a game changer in terms of safety and efficiency, but the company faced a number of marketing challenges, including a long and costly conversion process as well as a lack of understanding in the marketplace about the dangers of the current standard system. SafeConnect's marketing team was also faced with another common challenge: inertia. It's hard to get customers to change something that they don't perceive to be broken.
Research:
After conducting some market research, VONT discovered that their existing website and content library were focused on attracting and converting those who were already ready to buy (i.e., customers looking for an electric standby plug). While this might seem like a good model, it was limited by the small number of customers in the market for an electric standby plug at any given time. The real opportunity for SafeConnect was to find the customers that could benefit from an electric standby plug – but perhaps didn't know it yet – and then educate them about making the switch. Tradeshows were doing a decent job of generating qualified leads, but they required a lot of time and investment and simply weren't scalable – and that was all before the world was turned upside down by a little thing called COVID-19.
Solution:
In order to reach potential customers in a more scalable way, VONT recommended inbound marketing. Starting with a thorough analysis of the buyer's journey (what questions are potential customers asking and where are they getting their information?), VONT began creating content that addressed the potential buyer's questions at each stage in their purchasing journey. Working our way up the funnel, we built out topic-centric, gated content offers and integrated them throughout the SafeConnect website, increasing the content footprint of the website. This helped to generate more organic search engine visibility for the site, and also enabled SafeConnect to begin capturing leads (via gated content offers) without the investment required to travel and staff multiple tradeshows each year. Intent-based digital marketing campaigns also helped to drive traffic to the targeted content, increasing the number of leads entering the inbound marketing funnel.
Results:
For a team who relied primarily on tradeshows for leads, the SafeConnect inbound marketing campaign significantly reduced costs and allowed the sales team to engage prospects much earlier in their research. Prior to launching the inbound campaign, SafeConnect was averaging approximately 2 website leads per month. After optimizing their content, conversion paths and paid campaigns, they now see an average of 15 leads per month. Not bad for passive lead generation!
On top of meeting their lead generation goals, SafeConnect has also become known as a thought leader in the electric standby technology space. Their content presence online has earned the attention and praise of key influencers who drive the adoption of new legislation and safety standards in the industry.
The Takeaway
Inbound marketing can be an extremely effective approach for B2B companies tasked with generating qualified leads. As an added benefit, the content footprint required for a successful inbound marketing campaign can also help to position your brand as a thought leader in your industry.
That said, it's important to remember that the most effective marketing strategies aren't executed in a vacuum; they are rolled out as part of an integrated marketing strategy that includes content, analysis, optimization and promotion.
Curious if inbound marketing could be a good fit for your business? Contact us to learn more.
---
About VONT Performance Digital Marketing
At VONT we believe that change is the only constant in the digital world – and that excites us. When tools and environments are constantly changing, new opportunities to help our clients achieve success are constantly arising. Each new advertising technology, social platform, or design approach allows us to improve on the results we achieve for our clients.
We believe in this idea of continual fine-tuning so much that we named our company VONT, which means to achieve exponential improvement in incremental steps. It is our core belief, and the reason why we are not simply a web design company or simply a digital advertising agency, but rather a long-term, single source partner providing a comprehensive array of web development and digital marketing capabilities.
In short, we're here so that our clients achieve success in the ever-changing digital world.
If you'd like to learn more about VONT and the work we've done with our client partners, visit our Work page. Or, if you have a question, contact us. We'll get right back to you!