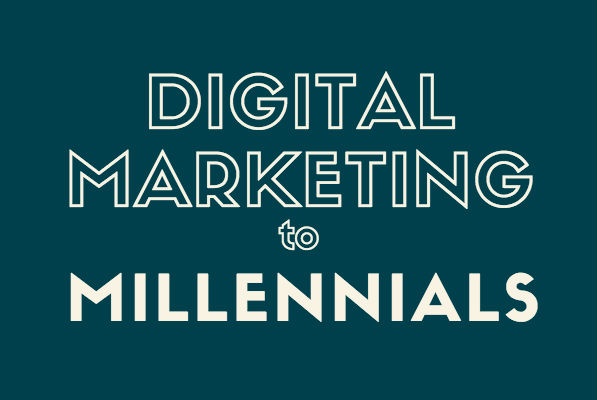 [Infographic] How to Market to Millennials
Posted: July 24, 2017
Starting in 2017, Millennials (aged 18-34) will spend more than $200 billion annually. Projected forward that means Millennials will spend $10 trillion in their lifetimes.
Millennials have their own way of seeing and moving within the digital world, and if your brand is not speaking to them in a language they can understand, you're missing out.
To help you get started, here's an infographic that will show you the five easy steps you can take for how to market to Millennials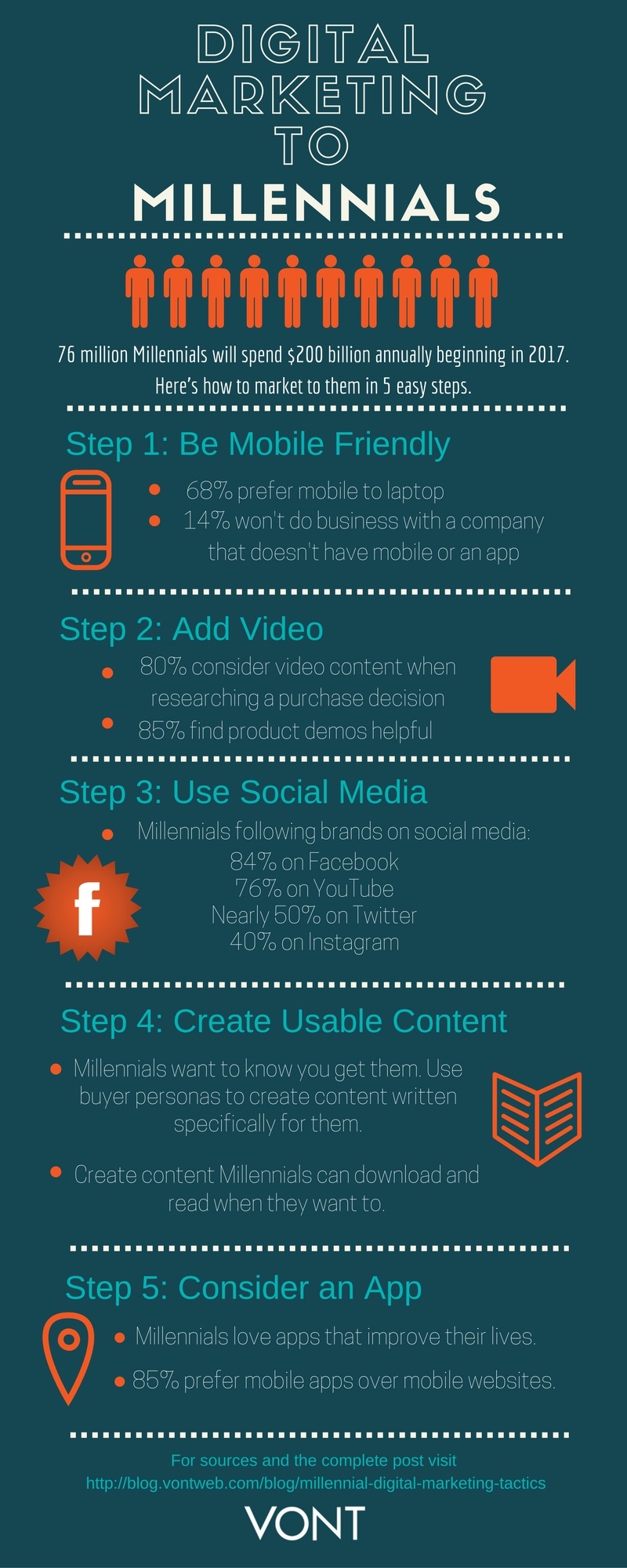 Want to know more? Be sure to read our post 5 Top Millennial Digital Marketing Tactics.
---
About VONT Performance Digital Marketing
At VONT we believe that change is the only constant in the digital world – and that excites us. When tools and environments are constantly changing, new opportunities to help our clients achieve success are constantly arising. Each new advertising technology, social platform, or design approach allows us to improve on the results we achieve for our clients.
We believe in this idea of continual fine-tuning so much that we named our company VONT, which means to achieve exponential improvement in incremental steps. It is our core belief, and the reason why we are not simply a web design company or simply a digital advertising agency, but rather a long-term, single source partner providing a comprehensive array of web development and digital marketing capabilities.
In short, we're here so that our clients achieve success in the ever-changing digital world. If you'd like to learn more about VONT and the work we've done with our client partners, visit our Work page. Or, if you have a question, contact us. We'll get right back to you!